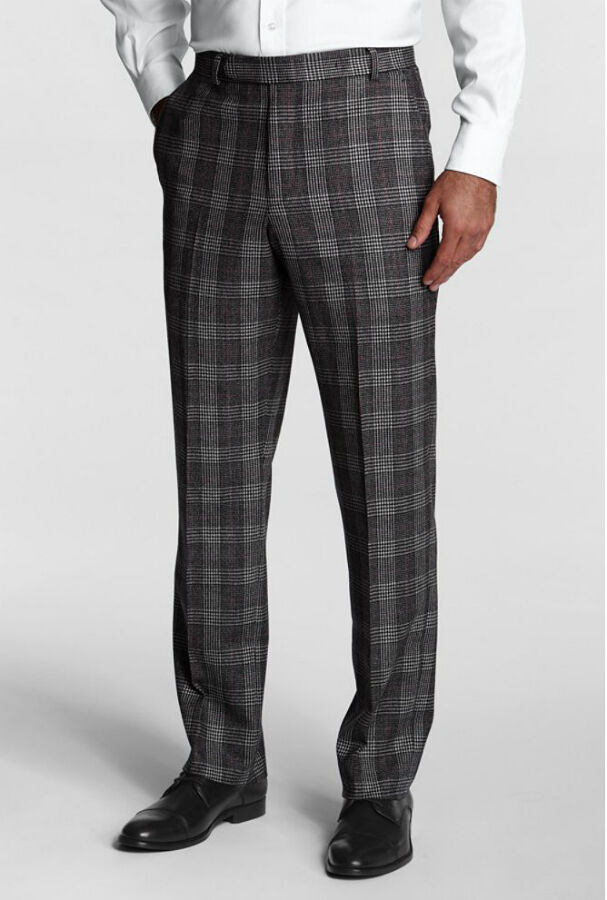 Summer or winter, rain or shine, a working woman has to go to work. As the seasons change, so should your outfit. Warm pants are necessary during cold weather. You may even need winter trousers for your office job or perhaps for taking the kids to the park. Made out of thick fabric, these trousers are intended to keep you comfortable, even when the temperature drops. Trousers are often sold at department stores as well as women's clothing stores, but the sizes, styles and selection tend to be somewhat limited. That is why many women love shopping online using a website like eBay, for maximum variety.
Online marketplaces give customers access to an extensive collection of winter pants at discounted prices. Selecting the perfect pair of winter trousers depends on choosing the right fabric and fit, as well as picking the perfect style for your own body type. Women who follow these straightforward suggestions can quickly find the perfect pair of winter trousers that get them through the entire season.
Winter Trouser Materials
When it comes to winterising your wardrobe, stick with fabrics that are known for their warmth. Oftentimes, winter trousers have inner linings that extend entirely down the pant leg. These linings add another layer of protection between the body and the cold air, thus keeping you feeling warm. However, no amount of lining is going to be enough if thin fabrics, like nylon or rayon, are used on the outside of the pant leg. These fabrics simply let cold air in and perform poorly during the winter months. Cotton is a slightly better choice, but because it is so breathable, only purchase cotton trousers if they come with a liner. Ideally, the best fabric for winter is wool. While some women dislike woollen pants because it means taking the trousers to a dry cleaners, there tends to be no comparison to just how warm wool can keep you.
Winter Trouser Length
Certain cuts of pants, like the ever-popular crop style, perform poorly during the winter. Crop style pants leave your ankles and lower leg bare, so staying away from them would be wise. Instead, choose full length trousers with a hem that hangs down to the ankle. Try to avoid choosing a pair that is too long. You can tell if they are too long if the hem actually touches the ground. Winter weather can bring freezing rain and snow, neither of which you want to trounce through wearing insufficient clothing.
Trying on Trousers in the Store First
Some manufacturers sell pants that come in short, regular, and longer lengths made for women who have short, medium, or tall legs. The best way to ensure that the length is correct is to try the trousers on in a store while wearing the same shoes that you plan to wear for work. If the hem is too long, try a shorter style, and if that does not work, a visit to the tailor might be your next option.
Finding Trouser Length Online
When shopping online using a website like eBay, it is usually impossible to try on a pair of trousers before you buy them. Therefore, it is crucial to pay attention to the sizing chart. Sometimes sellers will include a link to a sizing chart, other times they will not. In addition, many manufacturers have slightly different lengths for their pants. The best way to ensure you are buying the proper length is to measure yourself from the inseam, the inner part of your thigh, to your feet. This is the exact length you need.
| Size | Inseam (cm) | Height (cm) |
| --- | --- | --- |
| Short | 76.2 | 154.9 to 162.5 |
| Regular | 83.8 | 165.0 to 172.6 |
| Long | 88.9 | 175.1 to 180.1 |
This chart only lists average lengths. Search online for a size chart provided by a manufacturer to ensure that your pants are the correct length for your body.
Winter Trouser Style and Body Shape
Flared leg, wide waist, and nip waist are all terms you will come across when searching for different winter trousers. While these styles might look flattering on a model in a catalogue, not all of them are appropriate for certain body types. To buy a pair of pants that fit and flatter like a dream, choose a style that works with your body type. There are four main body types. The Banana type is straight and slender with hips, waist and bust all having almost the same measurements. Apple body types are heavier up top with bigger arms and bust areas than hips. Pears are the opposite of Apple types, and their hips are far bigger than their bust. Finally, the hourglass shape has evenly proportioned busts and hips with a small waist.
Trouser Styles for a Banana Body Shape
Choose a pair of pants with a nipped waist, like those offered by Rebecca Taylor. This style makes your waist seem smaller in comparison to the rest of your body. Wear a belt to accessorise the look, against drawing attention to the smaller size of your waist, when compared to your hips. High waist trousers with a flared leg also make your hips seem larger, and your waist look smaller. Drawstring trousers for lounging around also look fantastic on this body type because it also makes the waist seem smaller.
Styles for an Apple Body Shape
Apples typically have bigger busts and tummies than hips and legs. The ideal trouser for an apple shaped women makes her hips seem bigger, and her waist look smaller. One of the best solutions is the pinstripe trouser with its vertical stripes. This pattern makes legs look longer and draws attention away from the belly area. Trousers with pockets in the back, make small bottoms look bigger. Finally, low waist trousers that sit on the hipbones don't constrict the belly, and make the torso appear long and lean.
Styles for a Pear Body Shape
Tall or short, full figured or petite, many women fall into the pear category. Their hips are the largest part of their body, so they need to find pants that help bring their lower half into alignment with their upper body. Choose a dark trouser since deep colours instantly make you look slimmer. This does not mean all of your trousers have to be black, but choose darker shades of navy, grey, and brown if you can. Flared trousers draw attention away from the hips, but try to stay away from tapered trousers. Pick a pair of trousers with a high waist, and stay away from any low-waist style that only draws attention to your thighs.
Styles for an Hourglass Body Shape
Hourglass figures look smashing in almost every style. Tall hourglass figures can accent their height by choosing a straight fit trouser, while full figured hourglasses can lessen some of their curves by wearing a pinstripe trouser. Petite hourglasses might want to stay away from flared trousers, since this style makes their legs look smaller. Finally, there are tapered trousers can make even the curvy hourglass look too bottom heavy, especially if you are full figured.
Buying Winter Trousers on eBay
Most working women already have a favourite trouser brand, and they know their exact size, even down to the correct length they need to purchase. Therefore, it is easier for these women to just stay at home and shop online on eBay rather than fighting off crowds at the mall. Even if you have never shopped online before, eBay is a great place to start finding great deals. Brick and mortar clothing stores usually have a limited selection, and they may not sell heavy winter trousers all year long. eBay, however, uses its electronic platform to bring together buyers and sellers from all over the world. Styles that cannot be found in a local store are readily available on eBay, and the smart customers can quickly find exceptional deals that retail stores simply cannot match.
Finding Winter Trousers on eBay
The key to scoring a super deal is to understand how eBay's search engine works. Buyers who want to browse the women trouser section can enter broad terms like "women's winter trousers" to find a large selection. If you are looking for a particular style of pants, such as a black wool trouser with a flared leg, then you want to conduct a narrow search. Enter "women's wool trouser black" into the search engine to only examine results that match every term in the description. Results can further be tailored by the designer and size. By combining broad and narrow results together, customers can fully explore every section that eBay has to offer. In the end, this allows you to find the best deals quickly and efficiently.
Conclusion
Part of preparing for cold weather includes updating your wardrobe. For working women, this often means buying a new pair of winter trousers. For starters, women need to purchase trousers made out of a thick fabric like wool. Choosing a pair of trousers with lining on the inside also helps you stay warm when the temperature drops. Winter pants work best when they hang down to the ankles, so buyers need to know their exact fit. Determining this also includes knowing how long their legs are, since some women need to purchase short or long trousers. Finally, women need to select trousers based on their body type. By measuring her body, a woman can determine which type she is and then select a style that highlights her best areas while hiding any flaws. eBay sells the greatest variety of winter trousers at incredibly low prices, allowing any woman to find a fabulous pair of trousers for winter.