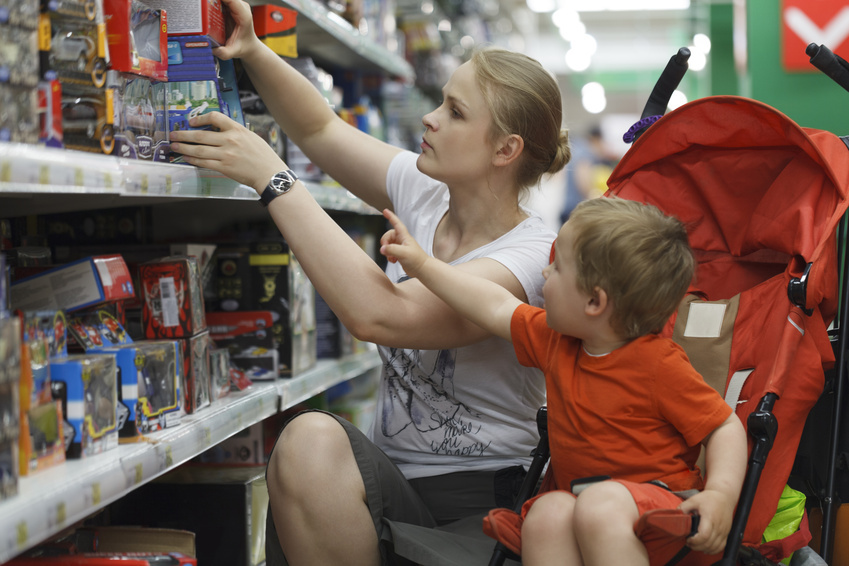 Ben is a special 10-year-old boy who can transform into alien creatures and fight evil powers. Ben 10 action figures allow your children to enact the scenes from their favourite cartoon and have fun. You can purchase used Ben 10 figures if you want to obtain many aliens but do not want to spend a fortune.
Ben 10 Action Figure Styles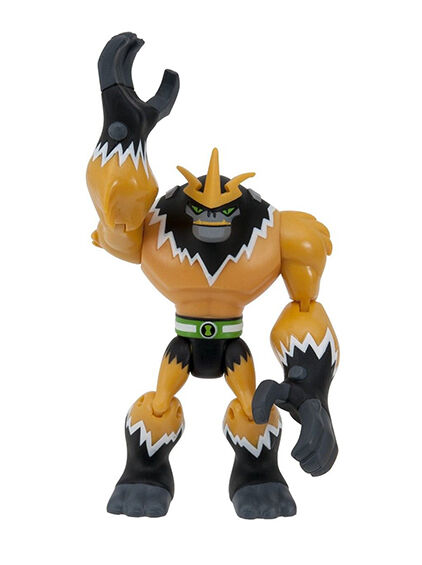 You can find Ben 10 toys in several collections. Each collections differs from the others in their styling as well as with new characters. Over the years, even Ben himself has gone through a makeover simply because he grew older. Some of the collections include Feature, Omniplasm, Omni-Kit, Tactilien, Mechanized, Voice and Feature, and Mini figures.
Collection Name

Features

Models

Feature

Oversized characters

15 cm tall

Exaggerated functions

Shocksquatch 6

Humungousaur

Heatblast

Omniplasm

Five to eight points of articulation

Semi-translucent plastic

Attention to detail

Ben 10

Shocksquatch

Feedback

Four Arms

Omni-Kit

Snap-together figures from parts

Kids can mix and match parts

Feedback

Gravattack

XLR8

Tactilien

25 cm tall figures

Fabric and plastic construction

Push-button for glowing eyes

Rook

Khyber

Mechanized

Wind-up feature that unleashes motorised actions

Feedback

Shocksquatch

Crashhopper

Voice and Feature

Two voice messages and a secret third message

Figures punch and kick

Ben 10

Feedback

Toe-Pick

Crashhopper

Bloxx

Four Arms

Mini

Collectible mini figures for play or display

Ben 10

Khyber

Khyber's Dog

Feedback

Shocksquatch

Bloxx

Four Arms

Vinyl

Large, detailed, articulated

Shocksquatch

Tyrannopede

Khyber

Gravattack

Kickin Hawk
All Ben 10 action figures are suitable for children who are at least four years old.
Ben 10 Figure Kits and Bundles
You can purchase Ben 10 figures as complete kits that give a good selection of the cartoon characters. Moreover, if you are buying used action figures, you can find them in bundles, containing Ben 10 characters across all collections, depending on which figures the previous owner had. Quite often buying toys in bundles is even cheaper, as you can bag a bargain when people are trying to get rid of their action figures all at once.
Condition of Used Ben 10 Figures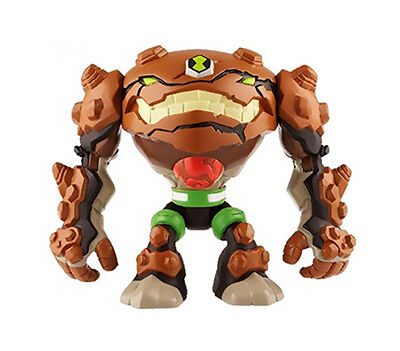 Anytime you buy used action figures, you should check their condition. Make sure that the aliens and other creatures still have all their limbs and that these move well. This is especially important if you intend to give the figures to your child for playing. If you simply need the figures for display, they could be a bit broken as you can fix most things with glue without even worrying about whether the action figure moves afterwards.