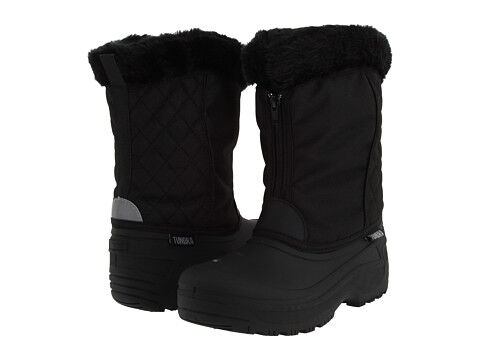 Women's boots are very stylish and available in a variety of styles. A boot is an essential accompaniment to every woman's wardrobe because it is versatile and can easily be paired with a skirt or a pair of jeans to complete a casual or semi-formal look.
Many women spend a lot of money on boots each year because they strive to keep up with current trends. Additionally, different boots are often bought for different seasons because they are generally made with diverse materials and designs. Winter boots are generally taller, made with warmer fabrics, and sometimes have fur around the opening. Summer boots are generally no higher than the ankles and made with more breathable fabrics. All other seasons utilize one of the above or something in between.
Due to the current economic strain, women may not be able to afford to spend as much money on clothing as before; thus, the boot budget has to be cut down. However, the budget cut does not necessarily mean that women have to buy less boots; they can buy quality, stylish, used boots instead. Buying used boots are an alternative to brand new boot options.
Types of Women Boots
Finding the right pair of boots does not have to be hard, but it can take a very long time and become daunting if women are not familiar with their choices. Buying boots at a local store may be a little less of a challenge, but women need to know their options, especially if they plan to buy boots online. Below is a list of basic boot types that women should be become familiar with before shopping.
Thigh High Boots
The name says it all about these boots. They hug the legs up to the thighs and can be found with a variety of heel types. Stiletto heeled thigh boots are very popular among young women and are often worn with a short dress or skirt. This combination is definitely for parties or clubbing as it may seem too casual for other settings.
Some women shy away from thigh high boots because they sometimes carry the stigma of strip club dancers and prostitutes, but they can be worn modestly and still provide a stylish and reserved look. What kind of fashion statement is made relies highly on the outfit that the boots are paired with.
Knee High Boots
Knee high boots are more popular than thigh boots because they are more versatile. A knee high boot can easily be worn with a skirt or dress, but it can also be worn with skinny or pencil foot jeans to complete a sexy, chic ensemble.
Knee high boots are also available with a variety of heel styles and heights. They are often made with leather material or comprise a suede finish. Among the various heel types, mid-heel stilettos are probably the most popular.
Ankle Boots
Ankle boots are mostly worn during the warmer seasons such as, summer and spring because they do not trap as much heat and are often made from breathable fabrics. There are ankle boots that are padded and made with warm fabrics for winter, but they do not get as much attention as the higher boots.
Ankle boots are often more stylish than their counterparts because they most resemble a regular shoe. Designers often add rhinestones, zips, straps, laces, and a host of other modifications to make them more stylish.
Factors to Consider When Buying Boots
Whether women are buying new or used boots, there are a few things that they should always consider. Below are important factors that women should be aware of before making any boot purchase.
Occasion and Comfort
A pair of boots can either be very comfortable or become a woman's worst nightmare after she has worn it for a few hours. The recent boot trend involves point mouth, high heel boots with a zip or lace-up design; these types of boots are extremely stylish and sexy but are not always suitable for women with wide feet. If a woman generally has problems wearing high heel shoes, she should probably stay away from high heel boots.
Boots with padding and fur along the mouth are often very comfortable, but they can also be the wrong choice for women with sweaty feet. In selecting a comfortable boot, a woman should buy one with a heel and design similar to her regular, comfortable shoes.
If a woman decides to overlook any initial discomfort and purchase a particular pair of boots anyway, she should be very selective about the places and events that she wears the boots to. For instance, she may wear those boots to the movies or on a dinner date and be completely fine; however, if she wears those same boots to a club or party that involves a lot of standing and dancing, she may have many blisters before the event is over.
Weather and Purpose
Boots are not always a fashion statement; sometimes, they are merely a necessity. Boots are pretty much essential during winter, so many women buy them for the sole purpose of keeping their feet warm, not necessarily to compliment an outfit. Some women like their boots to be completely flat and comfortable, but they should ensure that their boots still fit snugly and serve their purpose.
"Necessity boots" are generally also "all-purpose" boots; therefore, they often encounter various types of terrain. Boots that are worn every day or very often should be function-oriented rather than fashion forward. They should be made from the strongest and most rugged materials like rubber and leather and should provide enough support for the soles of the feet and ankles. If not, they may be too flexible and elevate the possibility of foot injuries.
Wardrobe Compatibility
If a woman cannot afford to buy more than one pair of boots, she should buy one that is compatible with most of the outfits in her wardrobe. If she wears a lot of jeans pants, she could opt for ankle or knee high boots with whichever heel she feels comfortable wearing. The boot colour should be neutral like black, brown or nude.
Women who wear mostly dresses and skirts could go for ankle boots or thigh high ones depending on the average length of the garments. Longer dresses and skirts would be more stylish and appropriate with the shorter boots and they can also be paired with jeans if the occasion arises.
Women Boot Sizes
While there are numerous women's boots online and in local stores, women with wide feet or big calves often have difficulty finding comfortable boots. Women should never guess their boot size or assume that it is the same as all their other shoes; measuring should always be done. Below is a size chart and a few tips to help women select the right size boot.
| Size | Measurement |
| --- | --- |
| 3 | 22 |
| 4 | 23 |
| 5 | 23.7 |
| 6 | 24.6 |
| 7 | 25.4 |
| 8 | 26.2 |
| 9 | 27.1 |
| 10 | 28 |
| 11 | 28.8 |
| 12 | 29.6 |
| 13 | 30.5 |
The above measurements are only directed at the sole of the feet, but the size of a woman's calf also plays a role in selecting the right boot. Once the general foot size is selected, she can then determine if she has a wide or narrow calf based on the circumference; she should then contact the seller for more sizing details.
Wide Calf vs. Narrow Calf
A calf circumference of more than 39.37 cm is considered wide. Women with wide calves should buy boots that are laced, buckled, or made with stretchy materials for the upper sections. Many contemporary boots are made with elastics on the inside of the upper sections to accommodate wider calves. Also, used boots are sometimes already slightly stretched and easier to wear.
A calf circumference of less than 35.56 cm is considered narrow. Women with slimmer calves do not normally have a problem buying boots because most boots are made with them in mind.
Buying Women's Used Boots on eBay
If you are looking to buy used women's boots online, eBay is an ideal choice to find a wide variety of styles, designs, and sizes. To get started, you can perform a specific search for used women boots and then browse through the generated results or perform a general search for women's boots and then select the "used" filter option.
If you have a specific colour in mind, you can include it in your initial search from the eBay home page. For instance, if you are looking for brown boots, you could type "brown used women boots" in the search bar to populate a result page containing only brown boots.
Once the initial search has generated results, additional filters can be added to include a specific price range and shipping method. You should also contact the seller for specific sizing info and compare them with your own measurements before making a final decision.
Conclusion
Boot styles and designs can sometimes be seasonal, but there will never come a time when boots are no longer in fashion. Women buy boots often, whether out of necessity or to complete a wardrobe or specific outfit. The fact is that boots can sometimes be pricey, especially during the winter months. Nowadays, many women consider the option of buying used boots to save money.
Buying used women boots is a great way to keep in style without going over a budget, but women should first be aware of the diverse types available to them and the factors that need to be considered before purchasing boots. eBay allows women to discretely buy stylish, used boots online at reasonable prices and from a variety of sellers. With eBay, women can easily perform a feature specific search and then filter it even more to quickly find an ideal pair of boots for any purpose or occasion.