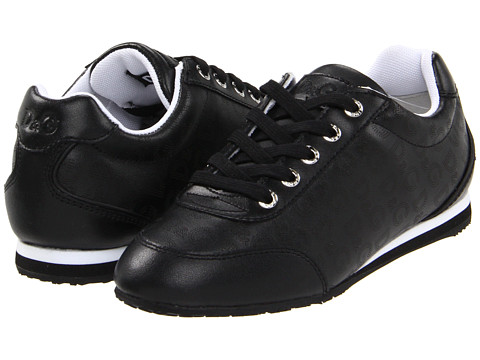 Once considered taboo, buying used clothes has gained acceptance amongst many consumers. A recent study found that nearly 70 per cent of the adults surveyed believe that buying used clothes is now socially acceptable, plus it places less stress on the environment. In addition, the tighter economy has caused many parents to alter their purchasing habits. They now look for secondhand clothing items for their boys and they have found success buying used boys' shoes.
Depending upon how they are constructed, boys' shoes can have a considerable lifespan. Another factor that determines lifespan is how the shoes were used by the previous boy. However, parents cannot find out much about used boys' shoes unless they attend a garage sale or buy from someone they know. Most likely, they buy used boys' shoes at large department stores, consignment centres, and thrift outlets. They can also go online and shop for used boys' shoes on eBay. Before they shop for used boys' shoes, parents should learn about the recommended types of used boys' shoes, how to fit used boys' shoes, and how to come to a purchasing decision.
Recommended Types of Used Boys' Shoes
Boys typically lead active lifestyles, which means they can quickly wear out a pair of boys' shoes. With that in mind, parents who want to purchase a pair of used boys' shoes should consider shoes that are constructed with breathable materials. Breathability means how efficient shoe materials absorb and remove moisture. Wet, clammy feet can lead to painful blisters and infections. Parents should buy used boys' shoes made from one of the following three materials, or a combination thereof.
Leather
Authentic, treated leather has a long lifespan, which makes it the perfect material for used boys' shoes. All-natural leather, or even hybrid leather, absorbs and eliminates moisture that collects inside of boys' shoes. The same pigskin used to construct American footballs is a popular choice for constructing boys' shoes. Leather's flexibility allows it to conform to the shape of a boy's foot. Therefore, there is very little room for moisture to form. Boys' leather shoes cost more than any other type of boys' shoes, but parents can still expect the same quality, at a lower price, by purchasing used boys' leather shoes.
Canvas
Manufacturers typically utilise leather to make the upper portions of boys' shoes, although some manufacturers have started to design boys' shoes using canvas. In either case, parents should consider this all-natural cloth due to its flexibility and capability to be a backdrop for a wide assortment of colours and patterns. Canvas derives from cotton or flax, which provide lightweight comfort, as well as rugged durability. Another advantage of used boys' canvas shoes is that parents can machine wash the porous material, without having to worry about the shoes losing strength. Canvas is a popular material for making boys' tennis shoes.
Mesh
Parents should avoid used boys' shoes made with plastic or vinyl, but mesh is one form of synthetic material that combines durability with breathability. Mesh is a loosely woven fabric that provides enough flexibility for boys to move their feet comfortably. Moreover, mesh absorbs and expels moisture on a level comparable to leather. Croslite, which is a synthetic material used to construct Crocs, also does a tremendous job of absorbing and eliminating moisture. Like mesh, croslite is considered to be antimicrobial and resistant to odour and fungus.
How to Fit Used Boys' Shoes
Most thrift stores and consignment centres do not have a Brannock foot measuring device to measure a boy's shoe size accurately. This means parents should purchase the Brannock shoe measurement device and learn how to use it. Obtaining an accurate foot measurement is just one facet of fitting boys for used shoes.
Accurate Measurement
Measure a boy's feet later in the day, after physical activity has caused the feet to swell a bit. Make sure the boy stands during the measurement and measure both feet. One foot, typically the right foot, is larger than the other foot. Buy used boys' shoes that are the size of the larger foot.
Socks
Some parents make the mistake of measuring boys' bare feet. This provides an inaccurate foot measurement that leads to buying a pair of used boys' shoes that fit too tightly. Boys should wear the pair of socks they plan to wear with the used shoe. For instance, boys should wear athletic socks for tennis shoes and thicker wool socks for hiking boots.
Extend the Feet
A boy's foot should lie flat on the Brannock measuring device. Boys tend to crunch their toes, which results in an inaccurate foot measurement. When a boy tries on a pair of used shoes, make sure his feet stretch all the way out to ensure a proper fit. There should be about 1.25 cm between the tip of a boy's largest toe and the front of the shoe.
Comfort
Boys should feel instant comfort the moment they put on a pair of shoes, especially secondhand shoes. The advice to break in shoes to see if they provide comfort is not sound advice. First, used shoes should already be "broken in". Therefore, if a pair of used boys' shoes do not provide comfort, pass on that pair and move onto another pair. Second, boys shoes do not miraculously conform to a boy's foot size and shape overnight.
Conversion Chart
The chart below lists UK shoe sizes for boys aged five to 16. Height is measured in centimetres (cm).
| UK Boys' Sizes | Height (cm) | Year |
| --- | --- | --- |
| 10 | 110 | 5 |
| 11 | 116 | 6 |
| 12 | 122 | 7 |
| 13 | 128 | 8 |
| 1 | 134 | 9 |
| 2 | 140 | 10 |
| 2.5 | 146 | 11 |
| 3 | 152 | 12 |
| 4 | 158 | 13 |
| 5 | 164 | 14 |
| 6 | 170 | 15 |
| 6.5 | 176 | 16 |
Remember that not every boy adheres to the standard size conversion chart. Therefore, parents may have to expand size boundaries when they search for comfortable used boys' shoes. Moreover, boys go through unpredictable growth spurts. Some parents compensate for the unpredictability by purchasing used shoes that are too large. Oversized shoes present safety issues, such as boys tripping over themselves and developing foot structural problems.
How to Buy Boys' Used Shoes
While buying used boys' shoes involves the same measurement principles as buying new boys' shoes, there are some differences in the buying process between the two types of boys' shoes.
Where
Parents can find used boys' shoes in consignment centres, thrift stores, and at garage sales. They can even get good deals on used boys' shoes at large department stores. These stores have a large stock of returned boys shoes that either did not fit or were the wrong style. Ask a shoe department sales representative where to find used boy's shoes. Parents can also buy used boys' shoes online at classified advertising sites and on eBay, which is the leading online auction site.
Mindset
Some parents eschew thrift centres because of their reputation for being dirty and unorganised. While some thrift centres fit this stereotype, most thrift centres are just as clean as upscale department stores. Explore the neighbourhood to find such thrift stores. Parents must also possess the mindset to create and stay within a used boys' shoes budget. If a pair of used boys' shoes provides all of the comfort and durability that you seek, but they fall outside the budget, patiently decline to buy the shoes and live to shop for another day.
Second Opinion
The urge to impose the final buying decision can lead to buying used boys' shoes that a boy does not like, and consequently, does not wear. It is always a good idea to shop in tandem to receive a second opinion. Not only must boys tag along to find a pair of used shoes that fit, they also must accompany parents to provide assurance that they like, and plan to wear, the shoes.
Patience
Patience is not only a virtue for staying within a used boys' shoes budget, it also comes in handy during the buying process. Examine each pair of used boys' shoes thoroughly to detect small cracks in the sole, rips in the material, and other signs of overuse. Wait for used boys' shoes sales; sales typically occur when shoes become out of season items. Finally, shopping for the right pair of used boys' shoes is not a sprint. Take your time and list the shoe prospects that match the buying criteria.
Buying Used Boys' Shoes on eBay
Parents who know their boy's exact shoe size and shoe design can find a wide selection of used boys' shoes on eBay. Simply type a few keywords into eBay's search engine and then navigate through the search results pages until you find a seller who meets all of your buying criteria. To reduce the time you spend searching for used boys' shoes, you should type specific keywords. For instance, "used boys' tennis shoes" or "used boys' boots" eliminates sellers who do not have your specific type of used boys' shoes for sale. Once you find the right seller, click on the seller's product page to review delivery terms, return policies, and an enlarged photograph of the used shoes.
You should only consider sellers who have earned eBay's Top-Rated Seller designation. These sellers have established a reputation of selling superior products and offering generous return terms. Moreover, you can review customer feedback that appears on seller product pages. Look for positive seller reviews that span the previous year and that some of the positive reviews concern boys' clothing. Once you form a business relationship with an eBay seller, check to see if that seller has created an eBay store for directly selling products to customers.
Conclusion
The hand-me-down clothing culture that exists within many families now extends to hand-me-down clothing that families buy from each other. Parents who want to buy high-quality used boys' shoes can find such shoes at department stores, consignment centres, and thrift outlets. Some of the shoes may still be inside of their original boxes because either the shoes did not fit another boy or they were the wrong style. In either case, parents should remain patient until they find high-quality shoes that sell at discounted prices.
Parents should consider used boys' shoes made of leather, canvas, mesh, or some hybrid of the three materials. Each of these types of used shoes provide excellent breathability and possesses the toughness to withstand long term use. After deciding on a used boys' shoe type, parents must then properly measure the boy's foot size by following a few simple principles. Boys should be measured for shoes wearing the same socks they plan to wear with the used shoes. After obtaining an accurate foot measurement, parents and their boys should shop together to ensure that everyone is happy with the quality of a pair of used boys' shoes.