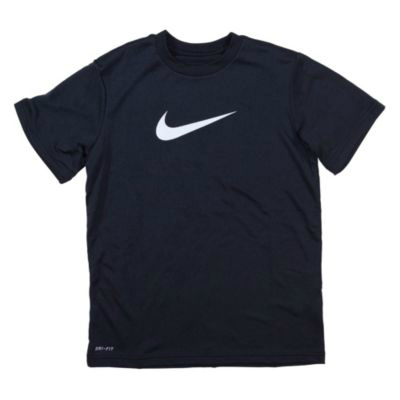 Purchasing used clothing of any kind coincides with advanced shopping techniques which are hard to come by. Buying clothing for children of all ages tends to become quite expensive when restricted to shopping at traditional department stores. Those willing to go through unorthodox routes to find clothing for children, should consider used clothes as an option. Consignment shops and used goods stores are just some places to name a few, but the selection tends to be slim.
Consumers searching for a more reasonably priced option should consider used boys tops as a thrifty option. Online marketplaces such as eBay consistently offer an array of choices for used boys' tops. Determining which used top meets all of a child's needs can be difficult to say the least. With effective strategies, consumers are able to shrug off the prices of traditional shopping methods and avoid shuffling to and from brick and mortar stores. Understanding the many different options of used boys' tops, size options, age, and brand options is vital when purchasing boys' tops.
Condition
The condition of any used piece of clothing is paramount to the overall purchasability of a used boys' top, or any other wardrobe piece for that matter. Understanding terminology and common criteria regarding used clothing purchases, can aid in lowering expenditures without sacrificing quality. Criteria such as: age of the material, possible stains, and colour quality, are all essential factors to note when buying used boys' tops. One should also consider the condition of a piece of clothing before committing to any type of purchase.
Age of Used Boys' Tops
Boys' tops, even if worn lightly, are susceptible to not only rips and tears, but to becoming threadbare as well. Consumers shopping for used clothing through online marketplaces, such as eBay, should check the age of the clothing in question prior to purchase. When shopping for used clothing of any kind, an intelligent strategy is to check the tag for age. Although a piece of clothing can look amazing in a photograph, boys' clothing that is aged more than five years, will not hold up quite as long as a brand new shirt might. For this reason, it is crucial to examine the age of the shirt prior to purchase.
Rips
Most of the time, a boys' shirt that is described as having a rip in it, is typically beyond repair. Some consumers are willing to risk minor sums of money on clothing with tiny rips, but such a gamble is not a suggested practice. Even a small rip is likely to grow in size after just one wear or wash cycle. One of the only adequate uses for a shirt that is ripped, is for use as a "workout" shirt. Individuals shopping at traditional stores should comb boys' tops for rips and tears. People searching through online marketplaces such as eBay can easily ask a seller specific questions about rips and tears, or by requesting more pictures.
Stains
Unlike rips, stains are not a deal breaker when it comes to buying used clothing. If a stain is light enough a simple spot treatment might easily remedy the situation. Dress shirts tend to be easily stained, and are thus commonly put up for auction on eBay, and eventually sold to used clothing stores. If a stain is on the upper arm, such a shirt would still be functional when used in combination with a sweater. Any shirt that has a stain near the bottom, can be simply be tucked into a pair of pants and remain quite wearable. Be sure to determine the location of stains on a shirt before completely discounting a shirt that is described as "stained".
Colour Quality
Faded pants might be in style at times, but boys' tops that are faded can simply look dingy and used at times. Finding used boys' tops does not necessarily mean lower quality, unless shopping is performed without the proper game plan in mind. Those shopping online, should contact a seller directly in order to discover the true condition of any garment. Used boys' clothing is most frequently sold by parents and family members, so finding out approximately how many times clothing has been passed down to other family members, can be valuable information. The fewer the wears and washes, the more likely it is that colours are true to life. Make sure to look through several images pertaining to a piece of clothing, before deciding on whether or not to purchase it.
Used Boys' Tops and Children of Varying Ages
One incredibly popular method of reasoning when considering buying used clothing, is the speed at which children grow out of their wardrobe. In fact, most clothes that are found to have been used actually have only been worn for about two of three months. The rate of growth in children varies depending upon the individual, but spending exorbitant amounts of money on a boys' uniform, compounds cost due to the fast pace at which the child grows. It is important, however, to buy used clothing that is slightly larger than needed at the time of purchase.
Age Appropriate Clothing
When determining which clothing option is the adequate choice, make sure that the garment is age appropriate first. The colours and sizes of one boy's top might not by the same for boys between the ages of six and ten. Most clothing is labeled by age group, so be sure to determine what age group the boy in question fits prior to searching. If the clothing in question is not adequately labeled, ask the seller what might be the intended age group of the garment. Be sure to avoid purchasing a shirt that does not fall within the appropriate age group of the child as well.
Sizing Options
Size is most often associated to a specific age group, but each child will have individual specifications. Sizes range widely between age groups, and thus must be considered before making a used clothing purchase. One of the most reliable ways to determine a child's size requirements, is to have a professional tailor or seamstress take the measurements. If this is not possible, try on clothes at traditional department stores. Once a comfortable fit is found, continue shopping online with the correct sizes in mind.
Beware of Shrinking Clothes
Used boys' wardrobes, when not washed properly, can shrink down the size of the fabric. If worn consistently and by a larger child, clothing can also tend to stretch out. Contact any seller before buying a used boys' shirt, to ensure that the shirt will not shrink once washed. When in doubt, buy a size too large rather than risk winding up with a shirt that is simply too small. In general, sizes tend to run smaller rather than larger. Also, it is much more likely for a shirt to shrink than it would be to have it expand.
Used Boys' Tops Brands
Depending on the intended use, there are hundreds of brands of boys' clothes to choose from. When looking for used children's clothing, however, it may be wise to spend a little extra on name brand clothing. The reasoning for this lays within the durability that such clothing options are designed with. Those who are shopping for more of a casual type of clothing to wear for school, lessons, and social events, should consider brands such as Next and Rebel. Many believe that used name brand clothing can be difficult to find, but online marketplaces such as eBay tend to be packed with such clothing.
Activewear Boys' Tops
When considering used boys' tops for sports and exercise, consumers should still stick with name brand clothes when possible. Those searching through online marketplaces such as eBay will find a wide selection of used Adidas shirts, and similar clothing options. Athletic clothing tends to be heavily used, however, and should be purchased cautiously. One might consider purchasing athletic boy's tops through resellers that offer lightly-used pieces of clothing that might not have ever even been worn. In fact, deciding between used clothing options can easily be accomplished by discovering whether or not a shirt has ever even been worn.
How to Buy Used Boys' Tops on eBay
When shopping for used boys' tops, traditional stores tend to be incredibly limited in their selection. Avenues such as eBay, however, offer up thousands of sellers who provide quality wardrobe choices, both new and used. These sellers are many times authorised sellers on eBay, making them dependable choices that offer clothes that has barely been used and is thus quite attractive. Families that are shopping for a large amount of clothing for a child, should consider looking for bulk boys' clothing listings instead. Those who sell childs clothing tend to sell more than one piece. Consumers should enter the word "lot" or "bulk" before or after a term, in order to find more than one piece of clothing per auction. A search for "lot of boys' tops&" on eBay can come back with a range of quality options. Whatever the option one decides to go with for used boys' tops, utilizing eBay's vast array of search tools can ensure that the best possible purchase has been made.
Conclusion
The skills and tips gained through shopping for used boys' tops can be utilised for all types of used clothing purchases. Contacting sellers in order to determine the amount of rips or discoloration helps to avoid purchases of poor quality clothing. Understanding the age groups clothing options are designed for is also fairly important to factor into a buying decision. Even knowing the size of the shirt needed and then deciding to buy a slightly larger option is likely to save money and further shopping.
Although shopping at traditional department stores is the norm, utilising used options can save quite a bit of money. In order to save time as well, consumers should consider using online marketplaces such as eBay in order to shop through a larger selection. With sellers that offer name brand clothing at used prices, eBay offers users an avenue towards acquiring quality used clothing. Find a used boys' top and save time and money in the process.