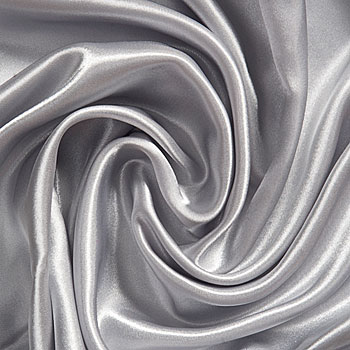 Individuals use fabrics for many things, including covering furniture, as decorations on walls, and making clothing and other accessories, as well as a multitude of other uses. Fabrics consist of networks of artificial and natural fibres formed by knitting, weaving, crocheting, knotting, or pressing the fibres together. When buying fabric for upholstery or sewing projects, individuals searching for fabrics should know what colour, specific pattern, if any, or fabric type they want before rushing to make a purchase. Used fabrics provide a way for shoppers to get the fabric they desire at a price they can afford.
When purchasing used fabric in cut lengths, bundles, or rolls, shoppers need to know the exact amount they require, whether they need enough to cover a whole piece of furniture or just a small piece for an article of clothing. They should also decide on any particular colour and length they need. This assures that shoppers stay within the budget they established. Shoppers can find various used fabrics at fabric and craft shops, as well as online on sites like eBay.
Types of Fabrics
When purchasing used fabrics, shoppers need to decide beforehand the type of fabric they want to use in their upholstery or sewing project. The following table describes some of the more popular fabrics available, including cotton, satin, linen blends.
Fabric Types

Description

Most widely used fabric in the world

Used to make many different fabric types

Durable and breathable

A mixture of polyester and cotton

Durable, more wrinkle resistant

Combines some of the advantages of polyester and cotton

Synthetic fabric exhibiting improved wrinkle resistance, durability, and the ability to retain colour

Often mixed with other fabrics

High-lustre fabric weave made of a variety of materials, such as silk, nylon, or polyester, among others

Made of flax plant fibres

Valued for its coolness

Lightweight and breathable

Often blended with other fabrics for added strength

Another synthetic fabric known for its high durability and ability to stretch

Strong material

Resistant to abrasion

Lightweight, plain-woven sheer fabric made from cotton, silk, or synthetic fibres

Ddifficult to dye polyester chiffon
When purchasing fabric, shoppers should make sure to get enough to complete their project. Also, consider buying in bundles, which oftentimes results in better prices.
What to Look for in Used Fabric
When buying a used fabric, shoppers can look for certain things to make sure that their fabric purchase is exactly what they need. The following sections document areas that shoppers should pay special attention to when shopping for used fabrics, including style, colour, patterns, durability, condition and cost.
Style
The style of the fabric plays a large part in its look. Whether upholstering a couch or making a dress, the type of fabric goes a long way toward determining the style and fashion sense that shoppers want to impart by using a particular fabric.
Colour
Shoppers should choose fabric colours that match whatever theme they want to use. Whether for upholstery or clothing, colour plays an important part in the overall look of a wardrobe or a room.
Pattern
Fabrics come in a variety of different patterns, from animal prints to floral prints and more. Shoppers can usually find the exact print to suit their fabric needs at local shops or online at eBay.
Durability
Shoppers should look for durable used fabrics, especially for items that see heavy use. For furniture, tightly woven fabrics with a higher thread count provide the best strength and durability.
Condition
Keep fabric condition in mind when buying used fabrics. Look for fabrics that have not seen a lot of wear and tear. One thing to keep in mind deals with thread count, with the larger the thread count equalling a more durable fabric.
Cost
The ultimate determining factor of whether a shopper should buy a fabric is the cost. Shoppers should look for quality used fabrics that fit within the budget set by the shopper. Always compare prices before buying any products.
How to Properly Store Fabric
Properly caring for fabric can help keep it in great shape for a long time. Remember to follow these critical storage techniques to make sure dirt or other elements do not fade or harm the fabric.
Do not store fabric in direct sunlight, because the sun can fade fabric, potentially ruining it permanently. Consider storing the fabric in plastic bins or plastic bags. This can protect material from dirt, smoke, dust, and any other possible contaminants. If storing fabric in a draw, make sure to fold it neatly before storing it. Never fold velvet, or similar fabrics, because it can become crushed and permanently damaged. Hang more delicate fabric using safety pins and a hanger to keep it in prime condition. Also, consider prewashing fabric before storing it.
Prewashing Fabric Before Storing It
Prewashing fabric before storing it allows for quick use of the material on demand. The following sections describe the prewashing process for various fabrics, including silk, linen, cotton, wool, and cashmere.
Silk
Hand wash silk due to its delicate nature. If the label says machine washing is acceptable, wash on a delicate cycle at 30 degrees Celsius. If hand washing the fabric, use lukewarm, soapy water, and do not soak the material. Hang dry.
Linen and Cotton
Treat stains prior to washing. If machine washing linen or cotton, set the water temperature at less than 50 degrees C. This helps to preserve the natural fabric, as well as its colour. For linen, use a non-chlorine washing powder, as well as a whitening agent to prevent yellowing. Do not dry linen in the sun or dryer so the material does not shrink.
Cashmere
Due to its delicate nature, do not wash cashmere too often. To machine wash, put the cashmere in a pillowcase or special underwear bag. Wash using a cold wool cycle. Do not allow the cycle to spin at over 600 rpm.
To hand wash cashmere, use a diluted shampoo or wool washing product. Do not soak for long before washing, because this material should be hand washed as quickly as possible. Rinse with cold water until it the water runs clear. When drying cashmere, do not twist the material. Consider rolling it inside a towel before laying it on a flat towel to dry completely. Do not machine dry.
Wool
Due to its delicate nature, never wash wool with a chlorine-based product. Consider hand washing instead. Machine washing wool mixes is OK, however. Hand wash wool using a maximum temperature of 30 degrees C. Do not soak wool, but do use wool washing products. Use lukewarm water to rinse, and then gently squeeze out the water and rinse with cold water. Use a towel to dry this material, without twisting, and then place on a dry, flat towel.
Remember to pre-wash fabrics by type and colour. Wash darks together, as well as whites together. And make sure to wash delicate fabrics separately. Lastly, remember to wash certain fabrics by hand, including rayon, acrylic, and most often silk.
Find Used Fabrics on eBay
Shopping on eBay provides site visitors with a quick and easy way to find quality products. Begin by looking through product listings posted by sellers. Remember to read about the product's cost, quality, size, colour, and any other important details.
For shoppers who want to purchase used fabrics on eBay, first start by conducting a search of all available fabric products. Just enter applicable keywords on any eBay page by using the Search box. Make sure to use specific terms that apply to the product, such as "used cotton fabric" or "used red fabric", for example.
To cull the list of results down further, just click on the categories options. For shoppers who need additional instruction on searching eBay for used fabrics, visit the search tips page. Another useful link can be found on the eBay shops page. This provides shoppers with additional product options, including used fabrics.
Before buying any products, ask the seller any unanswered questions to avoid any confusion about the product. Just click the Ask a Question link on the seller's listing page. And always check the seller's feedback rating. This way shoppers can make sure they know how the seller's past customers rated their transactions.
Conclusion
Shoppers looking for fabrics should take the opportunity to buy used fabrics to save money, allowing them to buy more of the fabrics they need to complete all of their sewing and upholstery projects. They should likewise have an idea of what colours or patterns they want before purchasing; this allows them to focus on getting the right fabrics the first time around. When shopping for fabrics, shoppers can grade them according to their durability, overall condition, and how much they cost.
After buying used fabrics, make sure to keep them in good shape by storing them properly. This includes keeping them out of direct sunlight until needed and cleaning them before storing them. This allows shoppers to save the used fabrics in a clean environment until they need them for various projects. Shoppers can find used fabrics at local fabric shops or online at sites like eBay. If shopping on eBay, make sure to check out several sellers' products before making a final buying decision. Doing so ensure buyers find the right used fabric on eBay.