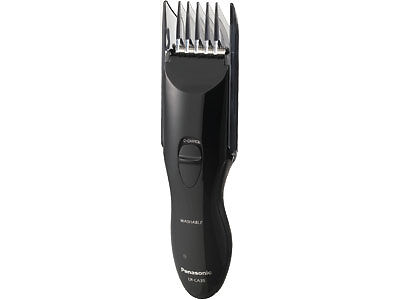 Hair clippers and trimmers are generally used for the upkeep and maintenance of hair, rather than the total removal of it. They can be used on facial hair, body hair, as well as being adaptable for use on hair on top of the head.
There are a number of different styles of clippers and trimmers. Whilst they perform similar functions, there are differences between clippers and trimmers in the way they cut hair and in their grooming purposes.
Auction sites such as eBay offer the chance for potential buyers of used hair clippers and trimmers to find these products at affordable prices.
The following guide aims to take the prospective buyer of these products through the things to look out for and considerations of buying hair clippers or a trimmer, especially when buying used.
Hair Clippers and Trimmers
Most hair clippers and trimmers tend to have the same anatomical features as each other, despite being used for slightly different purposes. Whereas clippers tend to be used for longer hair, such as shaving heads, trimmers are generally used for the more subtle forms of male grooming. Trimmers are popular for grooming beards and straightening lines of hair, in order to keep a certain level of neatness.
To understand the considerations that need to be factored into the decision of buying used hair clippers or trimmers, one should understand the components that make up these grooming tools. Here is a table underlining the main anatomical features of clippers and trimmers:
Clipper and Trimmer Features

Information

Body

The body of clippers and trimmers can vary in size and shape. Whilst they tend to be designed to fit perfectly into the hand of the user, they do come in different widths and lengths. For example, some trimmers that are designed for the use of straightening and tidying up facial and body hair may be smaller in size. This is to enable the user to perform smaller and subtler movements without causing any damage to the skin. On the other hand, larger clippers are available that suit a wider range of movements when the likes of head shaving is involved. Despite the differences in shape, most clipper and trimmer bodies will have contours to allow for a better fit in the hand, as well as rubber handles to allow for a better grip on the body throughout use.

Blades

Blades on clippers and trimmers are the same, at least in their design. Trimmer blades tend to be smaller to allow for smaller adjustments on facial hair, whereas clipper blades tend to be bigger in order to cover for a larger surface area. The blades on trimmers and clippers are commonly made from two different materials. The first is steel. Whereas the blades for these grooming tools used to be made of purely steel, they now tend to be made from stainless steel. This is down to the fact that stainless steel holds properties that mean that it does not rust anywhere near as much as regular steel. It is also a much stronger material. The other type of blades used for clippers and trimmers is ceramic blades. Ceramic blades are less prone to wear than other materials and do not conduct as much heat as metal blades, meaning they can be used for extended periods of time. However, ceramic blades tend to break a lot more frequently than those made from stainless steel so may not be as cost-effective.

Power Button

Most clippers and trimmers will have a power button to turn the product on and off and to start and stop the blades from working. Whilst it is rare, there are clippers that are plugged into a mains supply that will start working immediately after being plugged in and can only be turned off by unplugging the product. This is where the power button comes in useful. It allows for the user to turn the clipper or trimmer off frequently and as and when they wish. This allows for them to change angles without having to risk unnecessary shaving accidents. Most power buttons are placed on the side of the body of the clipper or trimmer to allow for easy access.

Guide Combs

This feature only tends to come alongside clippers. Guide combs are used as a means of ensuring that clippers only shave off a certain measurement of hair. These guide combs come in a variety of measurements and are designed to be able to be easily attached and detached to allow for an easier means of styling hair. The general measurements and names for the guide combs are as follows (from longest to shortest):

- No. 8: 25mm

- No. 7: 22mm

- No. 6: 19mm

- No. 5: 16mm

- No. 4: 13mm

- No. 3: 10mm

- No. 2: 6mm

- No. 1: 3mm

When referring to a guide comb, one usually uses the number rather than the measurement.

Mains Lead

A lot of clippers and trimmers are powered electrically by being plugged into a mains power source. The mains lead is normally situated at the bottom of the body of the clipper or trimmer. Leads of this nature come in a variety of different lengths, most of which are designed to be of a suitable length so as not to get in the way of the user.

Battery Pack

As well as clippers and trimmers that are powered from a mains source, there are those available that are battery powered and cordless. The use of battery power is more common amongst those who use trimmers as they are better suited to portable use, as opposed to clippers that tend to be used less frequently and for less subtle adjustments and grooming. Most trimmers that use battery packs use rechargeable batteries and may come with a separate charger in order to make sure that the trimmer has sufficient power for its next use.
Considerations when Buying Hair Clippers and Trimmers as Used
When an understanding of the make up of clippers and trimmers has been understood, one can then go on to think about buying these grooming tools. If one wishes to buy used, however, there are certain things that need to be taken into consideration before settling for a purchase. Here are some of the more important decision making factors for buying used hair clippers and trimmers:
- Blades: Firstly, one needs to find out the type of blades being used. This is useful for knowing how often blades may need to be replaced, if at all. Secondly, one should take note of the condition of the blades. If a trimmer or shaver being sold has rusting blades or blades with obvious signs of wear then it is recommended that a new blade is purchased and that the price being paid for the product is considerably less than a clipper or trimmer with good condition blades.
- Mains Lead: When looking at a used trimmer or clippers product description, be sure to check what the seller has to say about the lead. Some sellers may be honest and say that the mains lead does not work and that is the reason for the sale. If one is willing to purchase a trimmer or clipper of this manner, mains leads can be found but may be difficult to replace without experience.
- Batteries: One should also check if batteries are included. Whilst batteries are easy to purchase, some trimmers and clippers use specialised, long-life rechargeable batteries. Furthermore, be sure to check that a charger is included in the sale. If not, the price should be lessened.
- Grooming Kit: Some clippers and trimmers come as part of a more general grooming kit. If this is the case, be sure to check the product description to ensure that all the original pieces are still included in the kit. This is especially relevant to those buying hair clippers, as one should check that all of the guide combs are included.
Buying Used Hair Clippers and Trimmers on eBay
eBay is home to a number of used grooming products, especially hair clippers and trimmers. To find these products, one should first of all visit the Health and Beauty section of the site and find the Shaving and Hair Removal link. Then, choose the Clippers and Trimmers filter tab to find listings of all the relevant products. Finally, one can either type 'used' into the keyword search bar, or take advantage of the 'Used' filter tab at the side of the page to find listings that are exclusively of used hair clippers and trimmers.
Once a product has been found that matches personal requirements, as well as matching up to the considerations mentioned earlier in the guide, then one may be able to purchase the product in a manner of ways. One can enter into an auction for the product by making a Bid, or if the seller has enabled these options one can put forward a Best Offer or buy the product immediately at a Buy It Now price.
eBay and PayPal provide a Buyer Protection Program for these buying options, but one should read through the terms and conditions before finalising a purchase.
Conclusion
Thus, buying a set of used hair clippers or trimmers need not be a complex process. While there may be a number of considerations to factor into the buying procedure, if they are all adhered to then a grooming product can be found that is of high quality and of a sensible price.
Remember to read product descriptions meticulously to seek out information regarding the condition of the product, including the state of the blades and the working order of the clippers or trimmer in general.
Therefore, take note of the decision making factors that this guide provides as being prepared is the best means of purchasing a used set of hair clippers or a hair trimmer sensibly and safely.