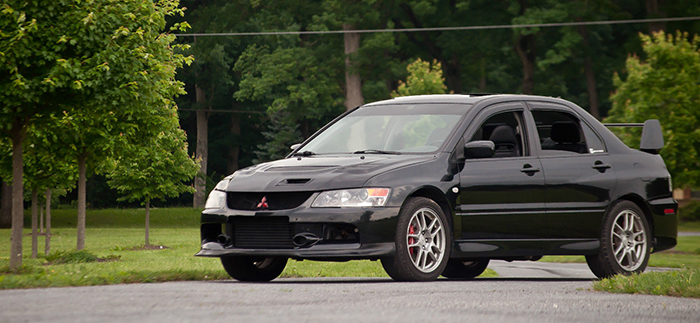 Buying a used EVO, Mitsubishi Lancer Evolution, means purchasing a high-quality car at a comparatively low price. However, the car should be in good condition with all the appropriate paperwork and have plenty of life left in it. Knowing what to look for in a used Mitsubishi EVO ensures you get a good quality car that looks great and provides a safe and enjoyable driving experience.
Used EVO Bodywork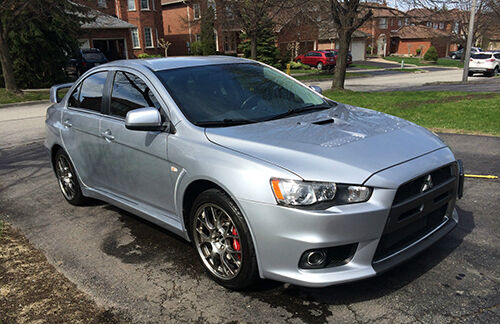 Because Mitsubishi EVOs are generally used as high-speed rally cars, it is likely that the bodywork on a used model will show scuffs, dents, and other accident damage. However, it should remain in reasonable condition. Check the bodywork for signs of damaged, flaking, or missing paint, including paint damage in dents, such as creased dents, as this allows rust and corrosion to set in. Examine the edges of all bodywork panels and ensure they are the same width. Inconsistent panel gaps suggests the EVO sustained significant collision damage and has a replacement panel. Look for ripples on the inner wings and the boot floor, as this could indicate involvement in a big accident. Look over the bodywork and beneath the wheel arches for signs of rust and chemical corrosion.
Used EVO Engine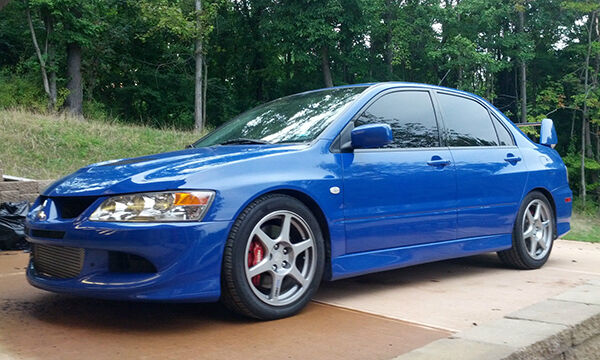 Mitsubishi EVOs are renowned for their durable engines; so, as long as the previous owners provided the proper care for their EVO, the engine should be in good working order. One of the most common problems with a used EVO engine is noisy tappets. The tappets take time to quieten down when the vehicle has not been in use for several days, if the oil needs changing, or if blockages occur in the oil channels. Warm up the engine and check for blue smoke or inhalation which can indicate that the turbo sealing is failing.
Used EVO Transmission
If the used Mitsubishi EVO you want to purchase is a former rally model, regularly moving from standing to high speeds, you must check the clutch, as it wears down quickly under these circumstances. f worn, the clutch shakes and slips; you may notice this even before the vehicle accelerates. If the vehicle has had a new clutch, ensure that flywheel is also new, as both parts take the same amount of wear. Check that the Active Yaw Control warning light comes on and goes out for few seconds. If not, reconnect it to ensure there are no current warnings.