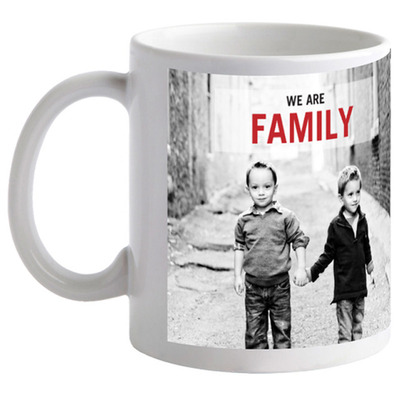 Mugs are such a common everyday item that they are rarely given a second thought. For the vast majority of people, they are purely functional household objects that are designed, like cups, to drink hot drinks out of. They hold more of any beverage than cups do, which is their main selling point, and they can also be decorative and even stylish, but by and large, they are not given as much thought. While most people buy new mugs, there's a surprisingly large demand for used mugs too. This demand is well-served by many people selling used mugs of all shapes and sizes either privately or as part of the respective business.
Types of Mugs
Mugs can be made from a wide range of materials. These include ceramic, porcelain, plastic, glass, and metal. While most mugs are purely plain and functional, others may also be highly decorated, have a funny slogan or make a personal statement reflecting the character of the owner, whereby the latter type lend themselves to being the perfect gift. There is no denying that mugs have great novelty value. Others may have antique value and be purchased with the intent of reselling them later at a profit if and when their value increases. There are also more specialised types such as travel mugs which are designed to have better heat retention and thermal insulation properties and are ideal for use when travelling away from home. With such a wide range of mugs available, both new and used, anyone contemplating buying mugs, should have a fair idea of what type of used mugs they're looking for before they begin looking for it.
Mug Size
Obviously, the bigger the mug, the more liquid it holds. What's not quite so obvious, however, is that the bigger the mug is, the heavier it is to hold, especially when it's full. It's important to know the size of mug that feels most comfortable to hold and drink from when it's full. That's the only size that should be considered when buying mugs for personal use. Anything smaller will hold less drink than is desirable. Anything larger will feel uncomfortable to hold, even when the mug is less than full. If buying mugs for family and guests, it's a good idea to view a range of sizes and designs. Most family members will naturally gravitate towards a particular mug that feels and looks good to them and will adopt it as their mug. It is common knowledge that the morning brew never tastes as good when it isn't enjoyed from the right mug.
Mug Shape
Cylindrical mugs are the most stable mugs available. The design is solid and sturdy because the base is the same size as the rim. A common variation on the standard cylindrical design is a base that is smaller than the rim. This gives an elegant shape to the mug as the cylinder flares out from the base to meet the rim at the top of the mug. The design is certainly far more sophisticated-looking than the no-nonsense, uncompromising, cylinder shape, but it's also potentially far less stable, especially when the mug is full, because it's top-heavy. While resting on a flat surface, such as a coffee table, an accidental knock to the upper part of the mug near the rim can more easily topple it and tip its contents all over the coffee table. This wouldn't happen with the purely cylindrical design of mug. A general rule is that the smaller the base circumference in relation to the circumference of the rim, the less stable and more liable to toppling the mug will be.
Where to Buy Used Mugs
Used mugs can be bought in shops that specialise in second-hand goods. Charity shops, for example, are a great source of used mugs. Used mugs in charity shops tend to be sold very cheaply as there's no real profit involved. These are individual mugs or sets of mugs that have been freely donated to the shop by their previous owners and priced accordingly low by the charity shop. They can be inspected at leisure for cracks and chips and any other imperfections that they may have acquired while in the care of their previous owners. Many, if not most, mugs in charity shops will be in excellent condition, however, and some great mug-buying bargains can be found there. There's also the satisfying feeling of having helped a worthy charity by purchasing mugs from them. Charity shops, car boot sales, and other second-hand goods venues are good places for a local search of used mugs, but there is a far greater choice of used mugs available online as any online search for 'used mugs' will confirm. There are many online retailers as well as an even larger number of private sellers all ready and willing to sell used mugs. It's also worth remembering that many mugs being sold as 'used' have never actually been used at all and may still even be in their original box. Unwanted gifts account for most of the mugs available as second-hand but unused. As this is a significant selling point, the seller will always make a point of mentioning it in their advert or their online item listing page.
Finding Used Mugs on eBay
eBay is a well-known source of used goods of all kinds and mugs are no exception. There are literally tens of thousands of mugs on offer at any one time. Buying anything on eBay requires first joining the site as a member, but that's just a formality. Any adult can join as a member by following eBay's registration procedure. eBay's item listing system has many home and consumer-related categories and subcategories, and those that feature mugs for sale or for auction include the following:
Typical eBay Categories and Subcategories Containing Used Mugs
| Category | Subcategories | Description |
| --- | --- | --- |
| | Cookware, Dining & Bar, Celebrations & Occasions, Home Decor | Most general-purpose, functional mugs are found here. |
| | Porcelain/ China, Pottery, Stoneware | This category and its subcategories are home to the more classy and arty styles of mug. |
| | Kitchenalia, Militaria, Animals, Disneyana, Royalty | A wide variety of decorated mugs can be found here, usually commemorating events or featuring a popular design. |
| | Automobilia | Mugs here are generally aimed at car enthusiasts. Many are produced on behalf of car manufacturers for promotional reasons. They display company names or logos, such as Mercedes, and BMW. |
| | Football, Olympics, Rugby Union, Motor Sports, Boxing | For sports fans, most of the mugs here commemorate sporting events or display allegiance to a sports team. |
Within each category and subcategory, there are further filtering options that can reduce the list of available mugs into one that is more manageable and also more relevant. These include options such as: condition, material, price range, buying format (sale or auction) and location. Note that the various subcategories are subject to change. It all depends on how sellers have chosen to list their mugs as to whether they'll appear in a particular subcategory or not. It should be kept in mind that many sellers aren't professionals. They're just private individuals with little or no previous experience of using eBay to sell items. Incorrect categorisation is fairly common, so it's always worth looking at some not-so-obvious subcategories, too.
Conclusion
A used mug in good condition is every bit as good as a new one, and in the case of antiques or rarities, far more valuable than a new one. The used-mug market is highly diverse and, whether for the casual buyer of mugs or the seasoned collector of mugs, there are always great bargains to be had and great discoveries to be made amidst the virtual treasure trove of used mugs.