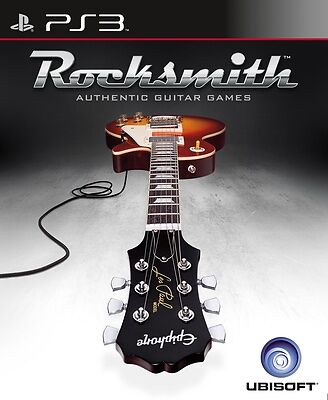 Purchasing used video games can be a great way to save money but it can also be a disaster for anyone who is not careful. There are many places to buy used video games including some game stores, online stores such as eBay,, and personal sales such as anyone selling items out of their garage or in a used store. Choosing a quality store is paramount to selecting a good, quality video game for the price desired.
Buyers should pay attention to what they are buying including the condition, value, exact title, and location of the game before making purchases. Discs that have scratches or are heavily used are obviously worth much less than those in pristine condition, and might not even be worth a purchase. Paying attention to details either in person or online is the most important factor for getting a good deal on a used video game..
Where to Buy Used Video Games
The first consideration for any buyer is choosing where they want to purchase used video games. Typical purchase places depend on desired safety of purchase, budget, and the games desired. For example, a video game store is unlikely to have very old games, while a used store is unlikely to have very new ones. A used store is likely to be affordable and allows the buyers the luxury of looking at the games before, but is likely to be very limited in supply. A video game store is the safest place to purchase used video games, because they have most likely been examined and given a quality test before being posted for sale.
However, video game stores are also the most expensive and might only be a small percentage lower in cost than new games. Online retailers are usually the easiest way to find specific games. They are also likely to offer very good prices, as well as new and old games, but buyers also have to wait for the games to arrive, which means that they cannot be purchased immediately. There are pros and cons to each buying option, but anyone on a budget or looking for specific games should consider looking on online first, as it is the easiest place to search, and usually the best prices are found.
Choosing Video Games
Choosing used video games should depend on the price, value, exact title, condition, and type of games. The games should also be compatible with the console or computer that they will be played on, as this is very important. For example, PC games should be checked to ensure that they are compatible with RAM, video card, operating system, and other computer specifications before purchase. Buyers should check all video games for the following conditions before buying them.
Titles
Most buyers are likely to already have game titles in mind, but some might not. Anyone who wants to simply browse through games and look for something new to try can consider checking their old games to see what they might like to purchase. Many gamers like games produced by the same game studio such as Bethesda or Bungie, while others prefer same genre such as role-playing games (RPG) or sports games. Usually finding specific game titles or enjoyable games is much easier with this information in mind.
Genre

Definition

Action and Adventure

Usually RPG with exploration, fighting, and typically a fantasy theme

Sports

Focuses on popular sporting games such as football, polo, or golf

Board Games

Mimics popular board games such as Monopoly

Educational

Includes quiz, and learning games for children or adults

Family and Kids

Geared toward a younger audience

Fighting

Can include wrestling, boxing, fencing, or other type of fighting

Usually the main focus is on fighting and not a plot

Fitness and Health

Main theme is usually exercise; most require a motion sensor such as the Kinect

Music and Dance

Singing or dance games that usually require moving or microphones

Party and Compilation

Typically made up of mini-games intended to be played by two or more people

Platform

Requires an avatar to jump over obstacles such as Super Mario Bros.

Puzzle

Requires puzzle solving which can be literal or figurative

Quiz

Usually a game show type game, although formats vary

Question themes also vary per game

Racing

Can include action racing or simple racetrack racing with a range of cars

"GT5 Academy" edition and "Grand Theft Auto" are both examples

Role Playing

Requires the player to play as a character

These are usually fantasy based

Shooter

Usually modern military based, but can be fantastical as well

Shooter or first-person shooter games involve shooting enemies

Simulation

Involves the simulation of something; "Sims" is the most popular recent example

Strategy

Includes games that require a strategy in order to win.

Can include battlefield games such as "Battlefield" or less violent games such as "Tetris"
There are a couple of other types of video games as well, but this chart includes the most popular options. Arcade type games are sometimes grouped on their own, although they are typically sold as arcade, strategy, or platform games. Buyers can usually find the type of game listed on the bottom of the cases next to the console requirements, or on the online description.
Condition
The condition of the games is another important factor, although this does tie in directly with the prices. For example, very good condition video games are worth more than ones in poorer condition. Buyers should look at or read the information about the discs to see what type of condition they are in before buying the games. Typically options range from very good to poor, although some sellers might also list 'like new', 'mint', or other options to indicate like new discs. If discs have scratches or other damage, it is important to ask the sellers about that and make sure that the disks are being sold for much less than new games, as this might interfere with gameplay by causing skips on an older disc.
Console
Most used games have the console type marked on the games' cases. Usually this is in a prominent location on the face as well as on the back of the discs. For anyone purchasing used video games without the cases, the console might also be listed in abbreviated letters on the actual discs. Usually PS stands for PlayStation, Wii stands for Nintendo Wii, Xbox stands for Xbox 360, PC stands for Windows,, and Mac stands for Apple Macintosh.
However, it is also important to check the specifications of the console or operating system as some games are not backwards compatible. If the information is not available on the discs or on the listing descriptions, ask the seller about it.
Price
The price of the video games should also be a major consideration factor. For example, most people purchasing used video games are trying to save money. If the games are only priced slightly lower than new copies, they might not be a good purchase. Buyers should look for the best deals available and consider comparing options from multiple stores or sellers. If purchasing from online stores, they need to remember to add in the price of shipping to the comparison, as this can greatly affect the price.
Collectible Games
Rare and collectible games can often be found used, but can sometimes be quite valuable depending on their rarity. Buyers can look for collectible games in a variety of places. Buyers purchasing collectibles games should keep the MSRP in mind, the average selling price of the games, as well as the condition of the titles when purchasing.
While many games can be purchased at less than or the same as original sale price, others such as Sega's 1993 "The Punisher" or "Myth Fallen Lords - The Collector's Edition" from Bungie, can retail for literally thousands of pounds. As a result, buyers should check their budgets, the value of the games being purchased, and the value that the games are to them before adding them to a collection.
Purchasing Lots
Anyone who is simply looking for an affordable selection of video games can consider looking for a lot or box of used games. Typically these are listed together by someone who simply wants to get rid of them, which means that they can be sold quite cheaply. However, lots are usually harder to check for condition, so it is important to either look at photos of the discs or check the discs in person before purchase. Buyers should also remember that unless the lot contains games that they actually want to play, it might be a waste of money.
Conclusion
Purchasing used video games is a great way to save money or to find rare games that are no longer in production, but buyers do have to be careful. Searching for specific titles can also be somewhat difficult if not conducted on an online site such as eBay,, although it is typically very easy to search for and find games online. Buyers can decide which genre or which titles they want to purchase before searching for the games, and some might want to consider setting a budget as well.
Checking the condition of the games, the current MSRP, and comparing multiple purchase options are all important for buyers who want a good deal. Buyers should also check to ensure that the games are compatible with their consoles or computers before buying. Buyers who use this information to cautiously purchase used video games are likely to get a great deal on their used video games.