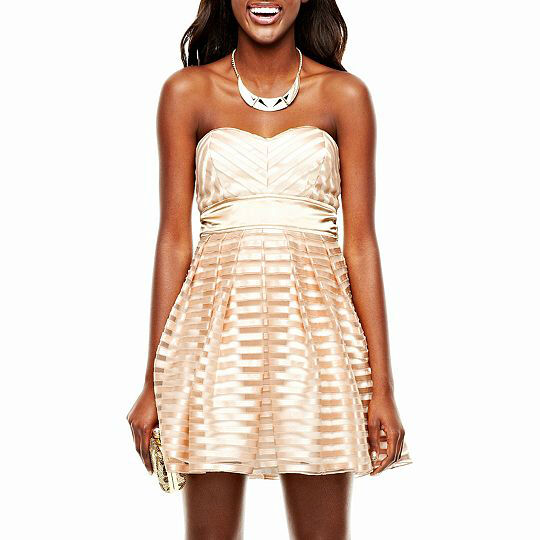 Every woman will need fancy dress at least a few times a year. Trying to come up with a costume at the last minute is stressful and often costly. The solution for many women is used fancy dress. Used fancy dress is affordable enough for anyone to own a few outfits that can be worn every time the need arises for fancy dress. Some fancy dress is specific to a certain time of year, like Christmas or Halloween, while other costumes can be worn at any time of year. Fancy dress from television shows and films, both new and old, are popular and creative, while period costumes are perfect for anyone who likes clothing styles from a certain period in history. Still another option is to use a variety of accessories to create different fancy dress ideas inexpensively. Deciding which type of fancy dress to go with without the proper information can be difficult. That is why it is beneficial to learn more information about the types of fancy dress, as well as how to go about buying a used fancy dress costume, in stores or online, which this guide will help you to achieve.
Fancy Dress Themes for Women
Christmas and Halloween account for the majority of fancy dress for women. Predictably, sexy Santas and elves are very common fancy dress ideas for women around Christmas. However, there are many more creative Christmas ideas for anyone who wants something different. Period costumes, pop star fancy dress, and other fancy dress ideas are versatile enough to be used at Christmas as well as other times of year. Here are various themes for women's fancy dress.
Christmas Fancy Dress
In the name of Christmas spirit, many women may find themselves putting together Santa and elf costumes every year. When this is the case, investing in a good quality used Santa fancy dress will save time and effort. Other traditional Christmas themes include the snowman, the elf, the Nutcracker, the Christmas tree, and Christmas pudding. Less common fancy dress for women at Christmas are the Christmas bauble, the reindeer, Christmas cracker, penguin, angel, and candy cane. Another idea is to put a new twist on a traditional fancy dress. The "bad Santa" armed with a pistol and a beer is one example.
Halloween Fancy Dress
Halloween is the time of year when many people go to great lengths to make their fancy dress as scary and horrific as possible. This tradition goes back to the Celtic tradition of dressing up as witches, ghouls, and monsters to scare evil spirits away. Witch-themed fancy dress is still very popular, but others dress as nurses, policewomen, or other job-themed costumes. Red paint and and knife-through-the-head bands can make any costume appropriate for Halloween. Vampire teeth are another accessory that can be used to make a seemingly innocent costume scary. Of course, Halloween fancy dress does not have to be scary. Any theme at all is acceptable, making Halloween one of the easiest fancy dress occasions in the year.
Hen Party Fancy Dress
Sashes, veils, and L-plates are all common items for a hens night, but many hen parties also have themes like uniforms or angels and devils. Uniform fancy dress costumes include police, convicts, nurses, sailors, cowgirls, and pirates, among others. These are also versatile enough for other occasions in the year, making them good choices when one is looking for a fancy dress that can be worn for any occasion. Any woman who is likely to attend various hen parties over the course of a few years might as well stock up on useful "instant" fancy dress accessories. These could be cat or bunny ears, angel wings, or various hats. They can be combined with a simple dress and face paint to create quick and inexpensive costumes for these occasions.
Period Costumes
Period costumes include gowns in styles from the 1700s or 1800s as well as outfits reminiscent of any decade in the 1900s.Wigs, corsets, and bustles (the framework used to expand the drapery at the back of a dress) are all common parts of Victorian-era fancy dress. The table below shows the characteristic costumes for various decades in the 20th century.
| Decade | Fancy Dress |
| --- | --- |
| 1920s | Flapper costumes for women; includes a feather boa and feathered headdress, long necklaces, short straight dress, and a 12-inch cigarette holder |
| 1930s | Era of the motion picture; icons from this decade include Dorothy from "The Wizard of Oz", and Disney characters like Snow White and Minnie Mouse |
| 1940s | WWII was the major event of this decade; fancy dress for women includes land girl outfits, WWII officer uniforms, RAF uniforms, and other military-themed outfits |
| 1950s | Rock and roll was a major influence; 50s dress includes poodle skirts and rockabilly dresses; icons include characters from the movie "Grease" |
| 1960s | The start of hippie culture; bright colours, psychedelic prints, tie dye, headbands, and long flowing dresses |
| 1970s | Hippie costumes continue to reflect this decade; other icons from the 70s include the ostrich rider from "Prince of Persia", characters from "A Clockwork Orange" and other characters from popular television shows |
| 1980s | Icons include the Teenage Mutant Ninja Turtles, She-ra, Ghostbusters, the Muppets, and characters from "Beetlejuice"; leggings, big earrings, and long T-shirts were popular |
| 1990s | Spice Girls, Baywatch characters, and rap stars are the object of many fancy dress costumes from this period |
Couples can find matching fancy dress costumes, most commonly the male and female military uniforms and couple outfits of the main characters from "Grease" and similar movies.
Accessorising to Create Fancy Dress
When a single costume is not enough for all the fancy dress occasions in the year, one can use fancy dress accessories to create many different costumes. Used fancy dress accessories are perhaps the most affordable and easy way to have many different costumes on hand for any necessity. As mentioned before, any fancy dress can be made Halloween-friendly with the addition of vampire teeth and fake blood. Some other accessories that can be used in various ways include masks, hats, wigs, glasses, and face paint or makeup. These add the finishing touches to any fancy dress.
How to Buy Used Women's Fancy Dress
Used fancy dress is often a great bargain because by its very nature, it is likely to have only been worn once or twice. Many fancy dress costumes can be found in excellent condition. However, before buying women's used fancy dress, there are a few things you should check.
First and foremost, it is necessary to check the condition. Fancy dress is often made from thin polyester that does not stand up to rough use. Check seams for holes and check the entire costume for stains. Secondly, make sure it comes with the necessary accessories to complete the look. If the accessories are not included, they will have to be bought separately. Make sure you calculate the added cost of the accessories when buying a fancy dress that comes alone.
How to Buy Used Women's Fancy Dress on eBay
eBay is a popular place to find fancy dress because of the huge selection available at any given time. Used fancy dress is also available and easy to find with eBay's advanced search functions. To find used women's fancy dress, simply start at eBay's homepage and enter a search term like "Christmas fancy dress". Then choose the appropriate categories and subcategories to refine the search to show only women's fancy dress. Choose the option "Used" under the search criteria "Condition" to see only listings for used fancy dress. With a few more clicks of the mouse, you can refine the search by other criteria like price, brand, theme, style, and even the main colour. These search criteria make it fast and easy to find just the fancy dress you have in mind. Alternatively, you can simply browse through any category to get more fancy dress ideas.
As with any online transaction, it is important to check the seller's history before entering into a transaction. On eBay, this is as easy as clicking on the seller's feedback score. eBay's public feedback system encourages sellers to provide fast professional service. You can choose eBay's top-rated sellers to do business with only those who have an established history of excellent customer service.
It is also a good idea to look for bundles when shopping for fancy dress. Bundles often include various accessories along with the dress that comes out to be more affordable than it would be to buy them separately.
Conclusion
Fancy dress parties should be occasions to look forward to, not ones that you dread. Having a fantastic costume on hand can make attending these functions exciting. While new fancy dress can be prohibitively expensive, women can find used fancy dress in excellent condition. Fancy dress for women falls into one of many different themes. Christmas, Halloween, and hen parties are some occasions when one may be called upon to wear fancy dress. Period costumes make great fancy dress ideas for any occasion at any time of year. Fancy dress accessories can be used to complete an outfit or to create fast costumes as the need arises. When buying used fancy dress, shoppers should check the condition of the costume and find out what accessories are included. Used fancy dress for women can be found online easily, using the search features on eBay. By looking for bundles and top-rated sellers, anyone can quickly find a used costume in excellent condition in a matter of minutes.