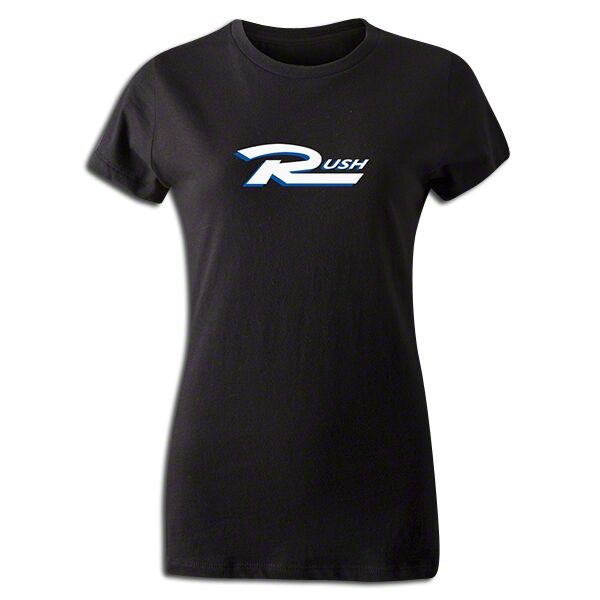 T-shirts are everyone's favourite clothing for lounging around the house, casual outings, and anything else that takes place in hot weather. They are also invaluable in layering under and over long-sleeved shirts in cold weather. This makes them one of the most useful types of clothing in any woman's wardrobe. When they are cared for properly, they can last literally decades. Since T-shirts are commonly printed with designs that advertise or promote bands, sports teams, schools, and products, vintage T-shirts always make a unique fashion statement.
Women looking to expand their wardrobes can find everything they need by shopping for used T-shirts. Those who feel wary about buying used clothing will soon realise how easy it is to find excellent quality shirts that can be used for years to come. Others will be surprised to learn how many uses secondhand T-shirts can have, with some basic sewing skills. This guide gives reasons to buy used T-shirts, information on checking the condition of a shirt when shopping, how to choose a fashionable T-shirt with a vintage look, and some ways to repurpose used T-shirts and still get great value for money. There is also a section on how to find used women's T-shirts online.
Why Used T-Shirts Are All the Rage
Used brand-name T-shirts can be found in excellent condition for a fraction of the price one would pay for a new T-shirt. This alone would make them an excellent choice for anyone who wants to get high-quality clothes at affordable prices. However, there are many more reasons to buy used T-shirts.
Rock Band Hommage
Vintage T-shirts featuring old rock bands or a famous concert are prized possessions and quickly snatched up anywhere used T-shirts are sold. The vintage or retro look is a fashion trend that always comes back at least a few times every year.
Versatility
T-shirts are extremely versatile. They can be worn with jeans, shorts, and skirts in any kind of casual setting. They can be worn under button-down shirts and over long-sleeved shirts in cold weather.
Eco-Friendly
Buying used clothing is eco-friendly since it recycles perfectly good clothing and reduces the demand for new consumer goods. Used-clothing prices make it affordable to take fashion risks and try out new colours without the worry of wasting a large amount of money.
Of course, in order to take advantage of all these benefits, it is necessary to know how to check the condition of a used T-shirt.
Checking the Condition of a Used T-shirt
It can be disappointing to buy a used shirt only to come home and find a stain that wasn't apparent in the store. Here are the steps to checking a shirt to avoid disappointments and make sure your shirt is one you can wear for years.
Stitching
The stitching on any piece of clothing is one of the best signs of its quality. Seams and hems should be neat and straight. The thread should be in good condition. Any broken threads, or worse, unravelling hems are a sign that the T-shirt is on its way downhill.
Holes
Although it seems obvious, it is easy to forget to check for holes because it is something most people never look for when buying new clothing. However, used clothes can have small holes. Unless this is the specific style you want, which is rarely the case, holes should be completely avoided because even tiny holes are easily seen in T-shirt fabric.
Fabric
Some T-shirt fabrics are naturally thin and light, while others get that way after many years of being worn. It is important to check that the fabric is still strong and will not rip. The strength of the colour will usually give a good indication of whether the thinness of the fabric is due to style or age. Uneven thinness is also an indication that the shirt is worn out. T-shirts tend to wear out first in the shoulders, back, or the stomach area.
Stains
Always look at a shirt under plenty of natural light to check for stains. Many stains are hard to see indoors but become clearly visible outdoors. White bleach stains are the most obvious, but white shirts can have very light yellow stains from bleach that are impossible to get out. Do not assume that a stain will wash out.
How to Choose a Stylish Used T-Shirt
Since used T-shirts are so affordable, it is easy to buy too many. Invariably, several of these sit untouched for months after you realise they simply do not match your style. There will always be many attractive T-shirts in good condition at any store, but finding those that match the rest of your wardrobe is a little more difficult. Here are some things to keep in mind.
Size Matters
The single most important feature of a T-shirt that makes the difference between chic and dowdy is the size. Never settle for a T-shirt that is too big (or too small), no matter how "perfect" the colour or design. Baggy T-shirts are perfectly acceptable for skateboarders; anyone else would be well-advised to wear clothes their size.
Shop by Colour
Shopping by colour is a good way to diversify a wardrobe. Choose colours that match items that are frequently worn, but also choose some new colours that you might not have tried. This trick helps you break out of the box and results in a new look without costing an arm and a leg.
Be Choosy
It is easy to find dozens of designs that look chic or interesting. If they are also inexpensive, as used T-shirts often are, one may be tempted to buy as many as possible. However, it is better to find just a few great T-shirts than to have a dozen mediocre ones. Search until you find just the colour that matches some new earrings or go with a favourite pair of trousers, or choose a design that has just the vintage rock look you want. It can be a good idea to write a brief description of the kind of T-shirt desired before even beginning to shop.
Used T-Shirts for Repurposing
Repurposing or refashioning is the art form of taking used clothes and modifying them, often in fairly simple ways, to make other items. Some items that can be made from used T-shirts are skirts, tote bags, fashion vests, pillows, hats, fabric flowers, and patches for other items. Yarn can also be made from T-shirts to create beautiful rugs, hats, and other items with only basic knitting or crochet skills. These items are not only inexpensively made from T-shirts but are fashionable and unique as well. They make great gifts and beginner's crafts for anyone interested in sewing or crochet.
When looking for T-shirts to make refashioned items, look for unique designs. The fabric needs to be good only on the parts that will be used, so many interesting shirts with small holes or stains in unimportant areas can be used, depending on the refashion. Be aware that an even lower price can often be negotiated if the seller has not taken the hole or stain into account.
How to Buy Used Women's T-Shirts on eBay
While thrift stores or secondhand clothing stores are often the first place people shop for used clothing, a much larger selection can be found online. By shopping through a well-known secure site like eBay, shoppers can browse from the comfort of their homes and choose shirts with confidence.
To find used women's T-shirts on eBay, simply enter the keyword "women's T-shirts" in the search box on any eBay page. Then check the option "Used" in he search criteria "Condition". The resulting search will show all the listings for used women's T-shirts. It can then be further refined by price, colour, brand, size, and many other criteria, making it fast and easy to find just the T-shirts you might be interested in.
When buying used clothing online, it is always recommendable to look closely at pictures and ask the seller any questions you might have before bidding or buying. eBay's public feedback system scores sellers by the quality of the service they offer based on past feedback from buyers, which motivates sellers to post clear pictures and describe items as accurately as possible. By choosing one of eBay's many top-rated sellers, you can ensure that the seller will be more than happy to answer any questions and will do his or her best to guarantee your satisfaction.
Conclusion
Secondhand women's T-shirts are affordable, versatile, and fashionable items to add to any wardrobe. They can add layers to a winter outfit or make a statement on their own in warm weather. Anyone with a tight budget should look to used T-shirts to spice up their wardrobe, but even those who can afford to spend more are starting to shop for used clothing because it is more environmentally friendly. As the trend against consumerism gathers strength, used vintage T-shirts are a part of the "retro-indie" look that is fashionable any time of year. Even those who have a more conservative style can find brand-name T-shirts in excellent condition and low prices, especially online.
When looking for used T-shirts, it is important to know how to judge quality by looking at the stitching, fabric, and other details. One should also know how to distinguish between shirts that look good but will never get worn and those that will capture a special place in the new owner's heart. Used T-shirts are also a great source of inexpensive material for crafts and sewing projects. With basic sewing skills, one can make a variety of items including hats and bags from T-shirts. Used women's T-shirts for all these purposes can be found easily on eBay, the world's leading online marketplace.