Cigarette cases refer to any type of small container used for carrying cigarettes. While these items have a determined function, their wide variety of styles and materials made them popular items for collectors over the years. Whether you are looking for a vintage silver cigarette case or one in a less expensive material, learning more about what to look for in this kind of collectible can help you enhance your collection.
What to Look for When Shopping for Vintage Cigarette Cases

Most vintage cigarette cases that you can purchase today were built to high standards as the manufacturers intended them to last for generations. Handmade vintage cigarette cases are available in a variety of materials and styles, and the material often determines the value of a vintage cigarette case. A common choice in the 1920s and 1930s was silver, which is extremely durable and valuable. Other choices include carved wood, enamel sculpted into various shapes, leather, copper, and chrome. The decoration of a cigarette case also influences its value. Items with opulent carvings and designs are often more valuable than those with simple or no engravings.
Assessing the Condition of a Vintage Cigarette Case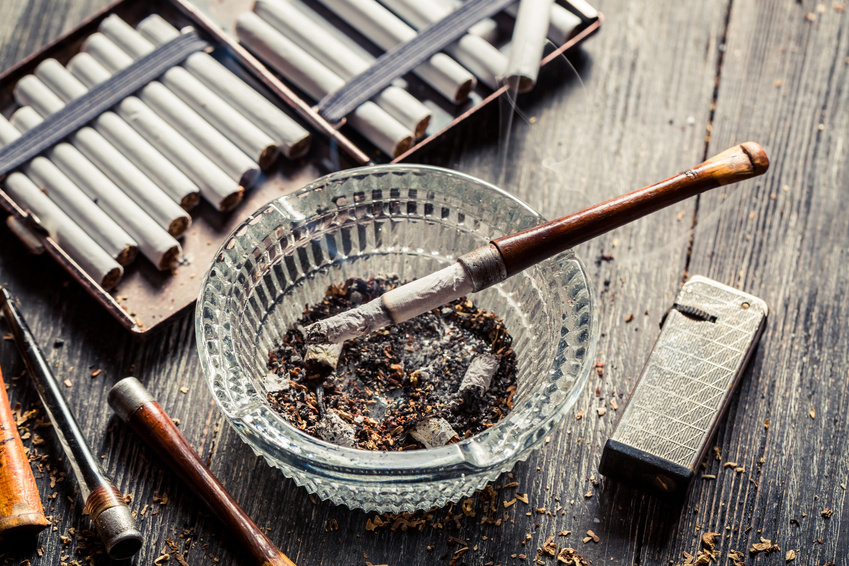 The condition of the vintage cigarette case is another factor to take into account before making a purchase. Some of the things you should be looking for are any scratches or dents on the surface of the case or on the inside. These usually decrease the value. Make sure the hinges are in good condition, as damage to these parts could prevent the cases from functioning properly. For leather cases, be on the lookout for any tears in the material. When it comes to silver vintage cigarette cases, make sure the metal is real silver by checking for hallmarks.
Tips for Caring for a Vintage Cigarette Case
Vintage cigarette cases may appear worn-down after decades of exposure, so you may need to clean them regularly to keep them looking at their best. To clean a silver or other metal cigarette case, use a soft cloth and a fine metal polish. For leather, use a mild soap mixed with warm water and a soft cloth to remove the dirt and grease from the cigarette case. Most vintage cigarette cases come with elastic straps. If these are damaged or missing, buy some replacement straps, paying attention to the length and thickness of the original ones.