Vintage Corgi models, made by Mettoy Playcraft, are highly sought after collector's items. These toy cars were extremely popular during the 1950s and 1960s. Buyers that want to start or augment a vintage Corgi model collection should learn more about the available cars so that they can understand their relative value.
Corgi Classics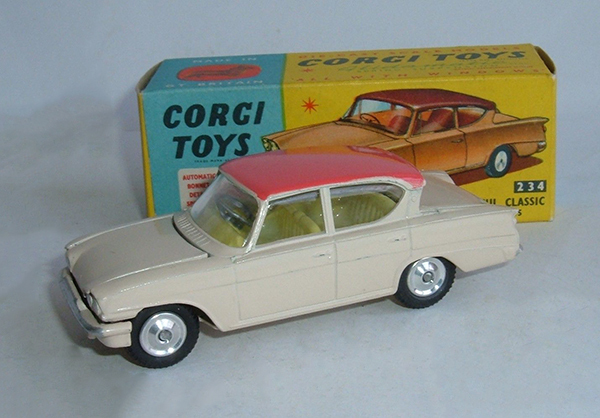 Corgi Classics are highly detailed vintage model cars for adult collectors that were released in 1964. They include a 1927 Bentley in green or red, 1910 Daimler 38 in red, and 1911 Renault 12/16 in pale yellow or lavender. Two versions of the 1915 Ford Model T were also released in 1964: one open in black and the other with a raised bonnet in blue. In 1966, Corgi released a Rolls Royce Silver Ghost. Corgi continues to produce vintage cars with many of the newer models from the 1980s and 1990s.
Popular Vintage Film and Television Models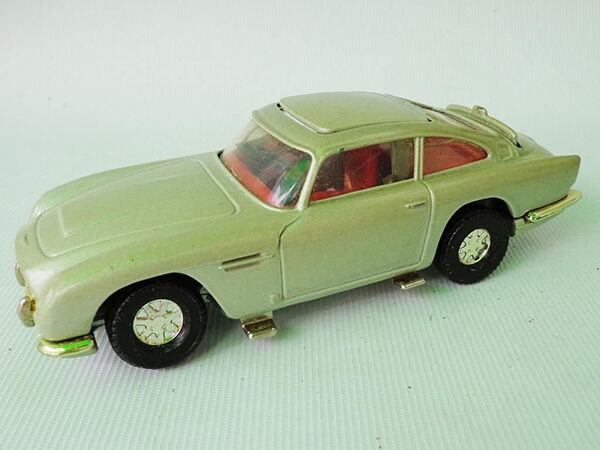 Corgi manufactured many model cars from popular films during the 1960s and 1970s. James Bond's Aston Martin DB5 from the film "Goldfinger" was a bestseller in 1965. The model had button-activated features, including an ejector seat that flew from a roof panel, bulletproof shield that sprang up to protect the rear screen when the user pressed the exhaust pipes, and machine guns that emerged from the front wings. The two car set from "The Avengers" featured John Steed's 1927 Bentley and Emma Peel's Lotus Elan. Towards the end of 1968, Corgi released the flying car from the film "Chitty Chitty Bang Bang", with plastic wings that popped up at the touch of the handbrake. This model came with detailed miniatures of the film's protagonists: Caractacus Potts, Truly Scrumptious, Jeremy, and Jemima.
Rare Vintage Corgi Models
Corgi released some models in small quantities, which makes them difficult to find. Rare Corgi models are quite valuable when in good condition.
| Model Number | Name | Years Produced |
| --- | --- | --- |
| 1126 | Ecurie Ecosse | 1961-1965 |
| 238 | Mk X Jaguar | 1962-1967 |
| 261 | James Bond DB5 | 1965-1969 |
| 471 | Smith's Carrier | 1966-1968 |
| 336 | | 1966-1969 |
| 267 | | 1966-1971 |
| 474 | Wall's ice cream van | 1968-1970 |
Collectors should examine rare Corgi cars carefully, either in person or from photographs, to ensure that they are in good condition. There should be no damage or missing pieces.