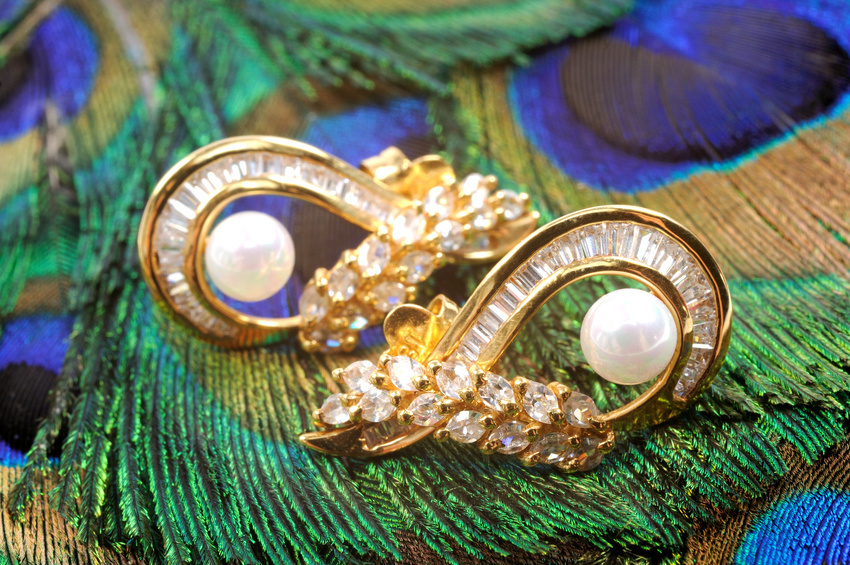 Whether looking for unique earrings to add to their collection or gold earrings without the high price tag, vintage gold-plated earrings can be a great asset to consumers' jewellery collections. By knowing which type of gold-plating to choose, learning how to check the authenticity, and reviewing the earrings for defects, consumers can know what to look for while shopping. With just a few helpful tips, consumers can ensure they love their vintage jewellery for years to come.
Check the Authenticity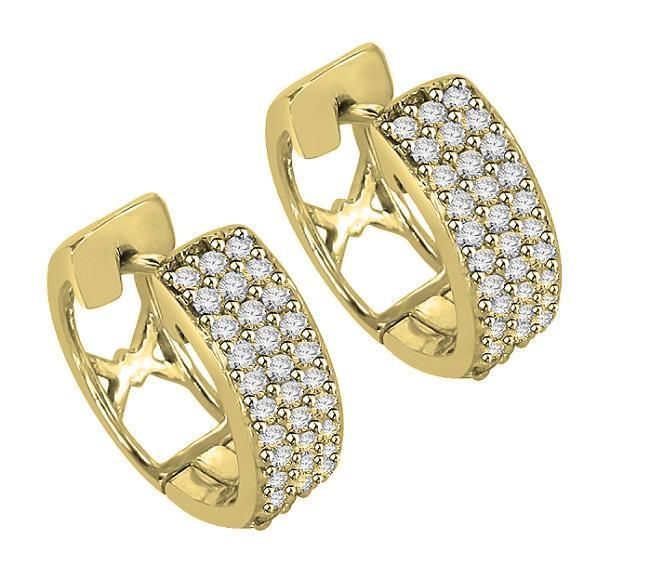 When shopping for vintage gold-plated earrings, consumers should know what to look for. All too often, consumers can end up accidentally purchasing gold-polished or poorly plated pieces, spending their money on jewellery likely to deteriorate quickly. Authentic gold-plated earrings do not turn the wearer's skin green, as is often the case with cheap gold-coloured plating or polish. Gold-plated jewellery should also have a solid feel to it. If it feels nearly weightless, this can indicate the jewellery is fake. Though plating can wear over time with use and abrasion, vintage gold-plated earrings should show little wear in the plating, as earrings do not typically come in contact with abrasive surfaces as often as other jewellery pieces, such as rings and bracelets. Strong signs of wear and abrasion can indicate the jewellery was poorly stored and cared for.
Look for Chips and Cracks
Consumers should take time to look over their vintage gold-plated earrings carefully. Chips and cracks in the gold plating can indicate low-quality and poor plating. Rough spots can also indicate the poor quality, as gold plating should lie smooth on the base metal. This can also happen if the design of the earring is not compatible with gold plating. Consumers should inspect sharp edges, such as square studs, hinges and joints, likely near the earring's clasps, in crevices, on wires, on any dangling pieces, and on any areas of the earrings exposed to frequent bending. Checking the inside of bended or rounded areas, such as the inside of hoop earrings, can help as well, as the gold plating here should be smooth, not rough, chipped, or cracking.
Check for Stamps

Sometimes consumers can find stamps on their vintage gold-plated earrings. This can be confusing to the untrained eye and cause consumers to believe the value of their earrings is different than they expect. There are several common stamps that can indicate the type of gold on jewellery. For example, 18K or 10K stamps indicate the karats or amount of gold present in gold jewellery. For gold-plated earrings and other jewellery, consumers can find several different stamps. 14KGP indicates 14-karat gold plating, 14 GF indicates 14-karat gold filling, and 14 HGE indicates 14-karat hydrostatic gold electroplating, a process for plating the jewellery.