Show off your love of the open road and appreciation for classic bikes by picking up a vintage Miller motorcycle. These motorbikes have a classic look that is unmistakable. But if you really want to go the extra mile, find some accessories to make that bike stand out even more. Here are some tips to consider while looking for vintage motorcycle accessories.
Types of Accessories
There are several different types of accessories that you can purchase for your motorcycle. Vintage Miller accessories can be an excellent addition to a newer bike, giving it a retro look. They are also a good choice for anyone who is looking to restore a vintage Miller motorcycle, as many older accessories are available in good condition or as brand new replicas.
Vintage Miller Headlamps
Miller headlamps have a very unique style that modern bikes do not often have. If you have a Miller Motorcycle with a broken light, then a replacement headlamp is a must. The old style bulb and lamp gives any motorbike a cool, vintage look. These lamps even contain ammeters, letting you know when the battery needs charging. Keep in mind that there are a number of replica miller headlamps floating around, so make sure you know whether you are purchasing a replica or an authentic headlamp.
Vintage Horns

Vintage motorbike horns have a circular face and a shiny black exterior. You may have difficulty finding a horn to fit your exact Miller motorcycle, but there are plenty of other vintage horns that are remarkably similar. Use your best judgement, and make sure the horn is in working condition before buying, unless you plan on restoring it yourself.
Vintage Rear Light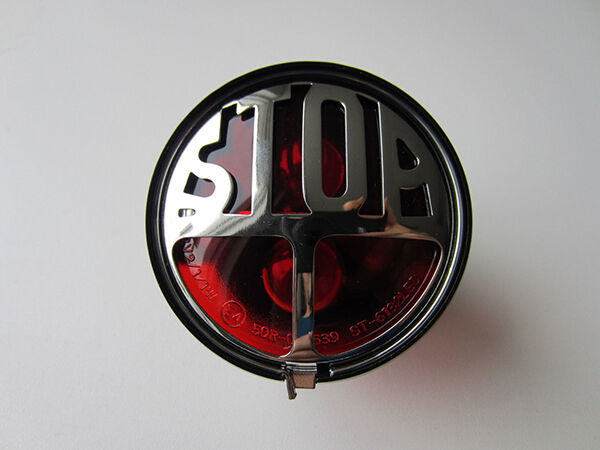 Many retro bike enthusiasts would consider this rear light to be a classic. It has the same circular face as the horn and a chrome outer layer in the shape of the word "STOP" that sits above the bright red light, creating an unmistakable look. Serious collectors and bike fanatics may have some difficulty finding an authentic Miller rear light for a low price, but thankfully there are numerous replicas on the market that look surprisingly similar.
Maintaining a Vintage Bike
If you do not plan on riding your motorcycle, then you do not need to worry about any maintenance beyond polishing the exterior. However, if you plan on using your bike, then you should make sure to check the tyres, headstock bearings, chains, brake pads, and oil lines a bit more than you would with a modern machine.