Oxford University holds a special place in the hearts of all alumni, but people all around the world look upon the school in awe. The actual founding date is unknown, but some evidence indicates that the school started as far back as 1096. As one of the world's oldest English-speaking universities, it inspires many collectors look for apparel, such as vintage Oxford University clothing, and other school memorabilia.
The Oxford University Seal
When shopping for any vintage school-related items, it is important to recognize the Oxford seal. The logo is said to be created in 1400 when the university officially got its name. A belted crest forms a circle around a large book with seven clasps on the left hand side. Two crowns sit above the book and one below it, but no one knows their significance. On the book is "legend" or a school motto. The modern motto reads, "Dominus Illuminatio Mea", which means, "The Lord is my Light". The Oxford seal with the belted crest was adopted in 1993. Previously, there were other versions of the coat of arms, one of which was in the shape of a shield. When it comes to apparel, some features the book and three crowns only, while some have a border around the symbol.
Vintage Oxford University T-Shirts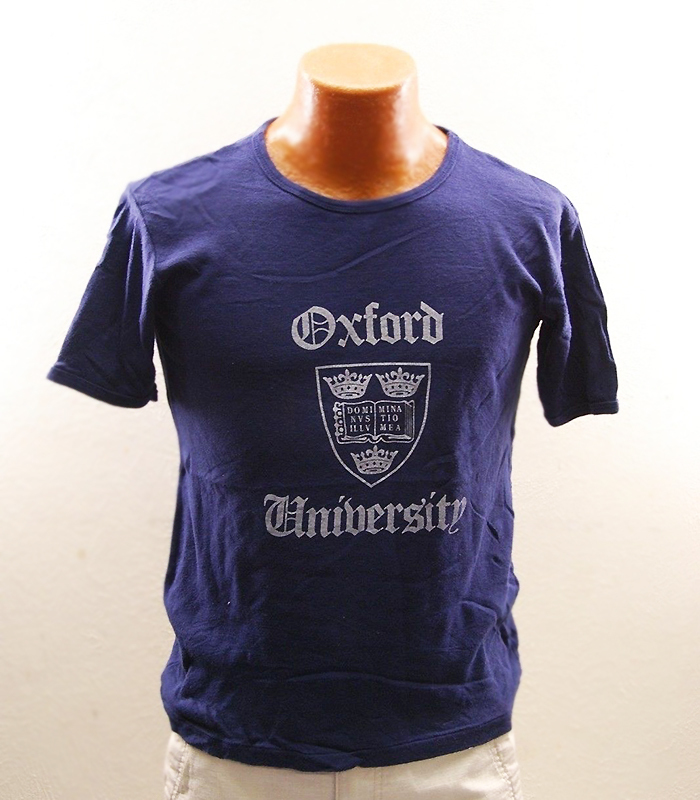 Vintage Oxford University t-shirts come in all varieties from the traditional crew neck to the V-neck. Some are rather simplistic with the university's name on the front, while others just have the seal or both the name and seal. However, the seal is almost always the shield with the book and three crowns on the inside. Buyers can also find vintage T-shirts relating to specific clubs, such as the Oxford Rowing Crew.
Vintage Oxford University Hoodies
Vintage Oxford University hoodies are rather simplistic and usually just feature the university name or the name and seal. However, a few are specific to sports, such as rowing, as with T-shirts. Most of the men's and women's hoodies come in traditional colours, such as grey, blue, and black. When shopping, remember that hoodies should fit loosely.
Vintage Oxford University Accessories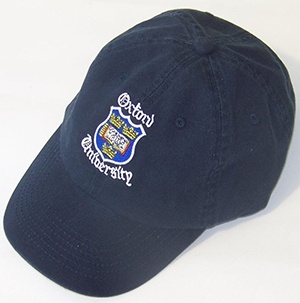 No wardrobe would be complete without a few vintage Oxford University accessories, such as a scarf or hat. They are easy to miss since they often only feature the school colours without the school's name. Hats usually come in the form of an Oxford baseball cap with the university logo on the front.