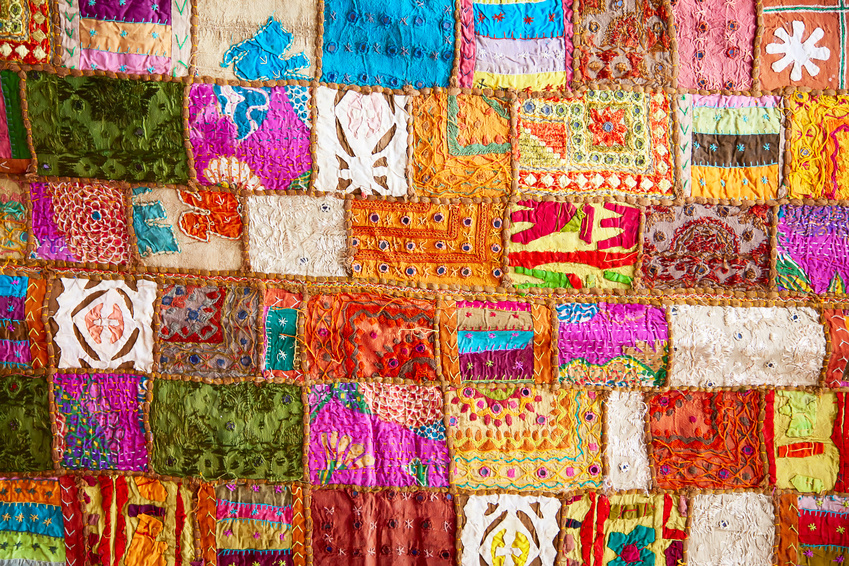 The use of multiple squares of fabric characterise patchwork products, which come in all forms. In most cases, all of the fabric squares are different, but sometimes, the same pattern is sewn together to give the finished item a tiled look. Since patchwork has been a popular hobby since the 1700s, vintage patchwork products are aplenty and include quilts, fabric, throws, bags, and even furniture.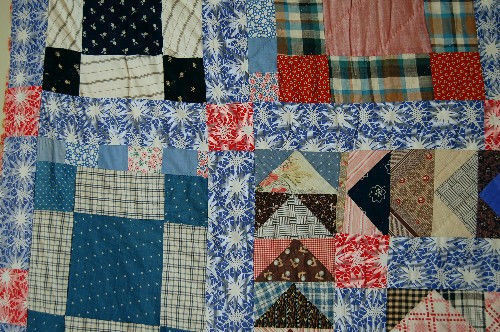 Vintage patchwork quilts must be at least 25 years old to fall into the vintage category and at least 100 years old to fall into the antique category. Since fabric thins, frays, fades, and rips with repeated use, finding vintage blankets in good condition can be a problem. In many cases, patchwork quilts in good condition were likely used for decoration and stored in a closet for years. Check the seams and look for any fraying. Next, inspect the fabric itself for any tears, stains, or faded spots. Tears and holes can sometimes be repaired, but many stains are permanent and there is no solution for fading. Fabrics used for quilts vary greatly from ornate to commonplace. Many of the vintage quilts are actually handmade as well, so expect to see imperfections. In most cases, those imperfections do not affect the value. When it comes to choosing the quilt, shoppers have full rein on finding ones that look great with their existing decor, whether it is a patriotic style or an ornate pattern with silk, gold, and intricate patterns.
Vintage Patchwork Fabric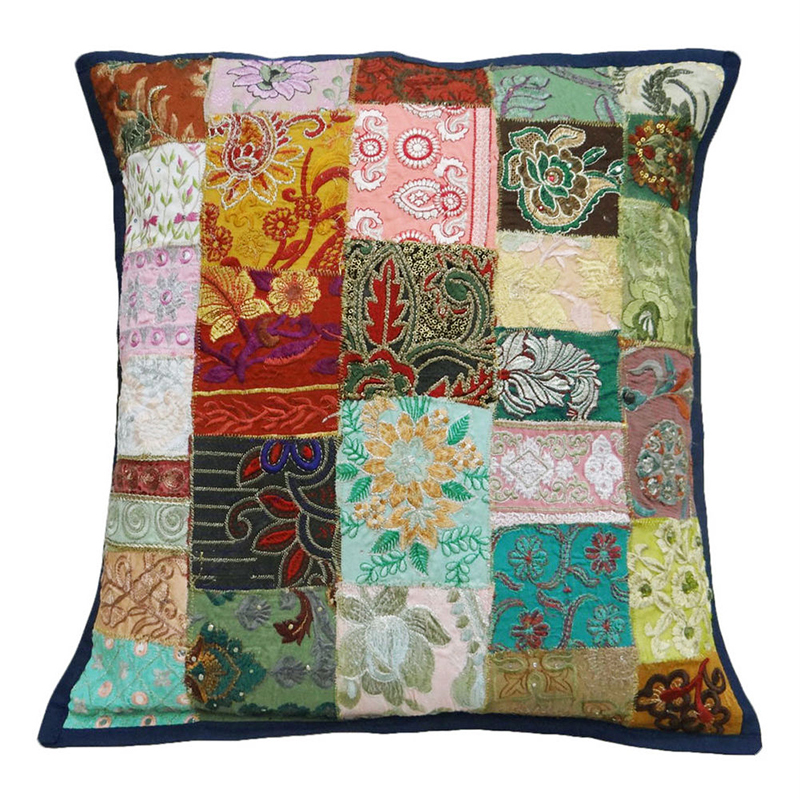 Some people may want to construct their own patchwork products while still wanting the vintage look. In this case, shop for vintage patchwork fabric. These are simply already cut vintage fabric squares ready to be used for a project. Most of the time, they come in lots with a many random fabrics of all colours and patterns. Shoppers get to sort through them and plan out their project based on the patchwork fabric they have.
Patchwork Furniture
It may be a surprise to learn that patchwork sofas, chairs, armchairs, and footstools exist as well. Basically, the upholstery features a variety of fabrics rather than just one. In many cases, the styles are very loud with bright colours and busy patterns. Other times, the vintage furniture may have a more subtle collection of patchwork squares. Chances are that the sofa or chair will draw a lot of attention and become a centrepiece in the room, so the surrounding decor needs to be more subtle.