For the keen player, collector, or hand-craftsman, a vintage pool cue is more than simply a cue to play the game of pool. While a vintage pool cue may not offer quite the precision and accuracy of a top quality modern pool cue used by professional players, a vintage cue is an example of a finely handcrafted item. Pool cues have been in use for a few hundred years and vintage cues may come in one or two pieces. When buying a vintage cue, it pays to know what to look for. Some of the most expensive vintage pool cues are those handmade by makers like Brunswick, Mingaud, and Huybrecht.
A History of the Pool Cue
The game of pool dates back prior to the 1650s. Originally, a mace was used in place of a pool cue, which is more similar to a golf club. The pool cue as it is known today came about as players began using the tail end of the mace to hit the ball. By the late 1600s the mace became replaced with the pool cue. Traditional pool cues did not have a tip and they came in one piece, evenly tapered along the entire shaft. Pool cues with tips were introduced in the early 1800s. Vintage pool cues were hand crafted and often feature very intricate detailing on the handle.
One Piece and Two Piece Vintage Pool Cues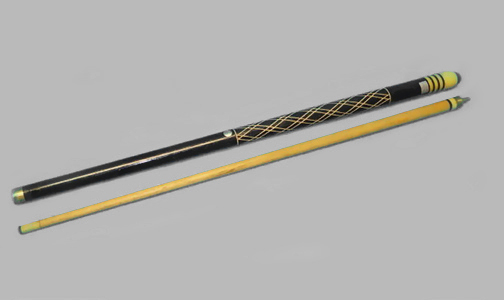 Many vintage pool cues are one piece cues. Vintage one piece pool cues are usually evenly tapered along the length of the shaft. A vintage pool cue with no tip is a highly sought after cue because of its age. The first pool cue tips were made of leather. Two piece pool cues were introduced in the early 1900s.
What to Look for in a Vintage Pool Cue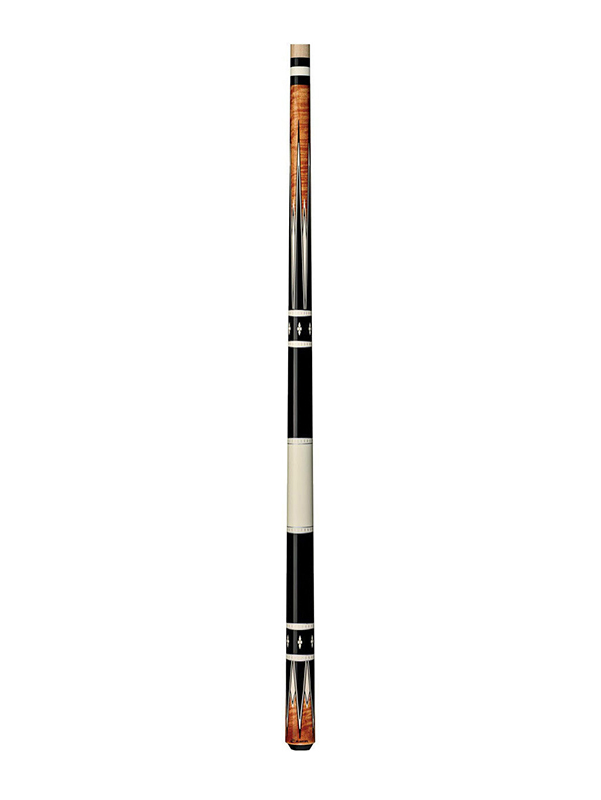 A vintage pool cue may not stand up to the playability quality of an expensive modern professional pool cue, but many people like to collect vintage pool cues for their quality hand craftsmanship, their decorative style, and, often, for who made them. The condition of a vintage pool cue usually determines its value and price. The better condition a vintage cue, the more expensive and sought after it is likely to be. From a collector's point of view, an antique cue that has been restored, had its tip changed, or has been refinished is likely to be of lesser value.
Well-known Vintage Pool Cue Makers
Because vintage pool cues are hand crafted, a few makers have become very well known for the high quality cues they made. Some of the best well-known vintage pool cue makers include Guy Huybrecht, Francois Mingaud, and the Brunswick Company.