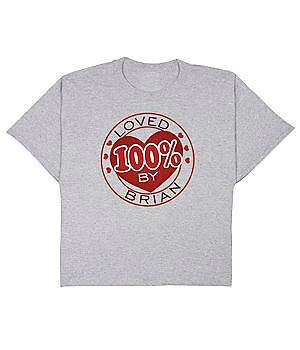 T-shirts and jeans are the epitome of casual street style. Plenty of girls own vintage knock off tees, but some will not settle for anything less than the real thing. Vintage T-shirts are available in many different colours, and many sport printed graphics and cheeky expressions. This guide offers a quick peek into the origins of the T-shirt, along with advice to help you start buying and collecting vintage women's tees. First you need to learn where to find genuine vintage women's T-shirts for sale. Authenticity and condition are important characteristics to take into consideration when evaluating vintage finds. With so many reprints of old designs on the market, it pays to be able to differentiate reproductions from true vintage pieces.
If buyers plan to wear their vintage T-shirt rather than display them, it is also important to verify proper sizing. Becoming familiar with international women's shirt sizes will make it easier to shop from a broad range of sellers. By focusing on finding vintage tees from your favourite category, you will be well on your way to building a stylish and historically significant collection.
A Quick History of T-shirts
Though collectors often select them for purely nostalgic reasons, vintage T-shirts offer a glimpse into the history of popular culture. T-shirts were once thought of as nothing more than men's undergarments. Initially associated with the military, T-shirts burst on the fashion scene after appearing in several Hollywood movies. When Marlon Brando and James Dean donned tight T-shirts in the 1950s, their bad-boy allure helped this staple of working class attire gain popularity with rebellious young people.
T-shirts become more and more prevalent in the following decades, and eventually printed tees became all the rage. While the earliest concert T-shirts are attributed to Elvis Presley, they were not widely popular until the psychedelic San Francisco music scene of the 1960s. From that point on, T-shirts became a means of making a bold personal statement. Without saying a word, the wearer was able to convey his or her loyalties and convictions to the world. Since then, sports teams, political figures, and everything in between have been worn proudly across people's chests.
Where to Buy Vintage Women's T-Shirts
Finding genuine vintage women's T-shirts requires a combination of luck and skill. Reproduction vintage T-shirts are widely available, and their retro designs make them a hot commodity with shoppers. Searching for the real deal takes patience and an eye for detail, but that is all part of the fun of shopping for vintage women's clothing.
One option is to head straight for trendy vintage boutiques. To enjoy more affordable prices and the thrill of the hunt, visit thrift stores, flea markets, and garage sales instead. When browsing these locations, be ready to sift through mixed racks of old and new clothing to find worthwhile vintage pieces. Internet retailers and auctions sites are another source of vintage T-shirts for women. Careful research will help you decide if online offerings are all they claim to be. When shopping for vintage women's tees, remember that reputable sellers should be ready and willing to answer all your questions about their inventory.
Collecting Vintage Women's T-Shirts
The main thing to remember when shopping for women's vintage T-shirts is that the majority of tees featuring vintage logos and graphics are actually reproduction pieces. High street shops love to cash in on people's penchant for vintage styles, and manufacturers often distress their repro T-shirts to make them look old and worn out. For this reason, shoppers are encouraged to do their homework before making any additions to their vintage women's T-shirt collection. Learning how to verify authenticity and evaluate condition will give buyers a definite advantage. While some choose not to wear their vintage tees, opting to display them instead, it is still helpful to know which sizes will fit you. If you are new to shopping for vintage T-shirts, take the time to learn which styles and brands are most prevalent.
Popular Vintage T-Shirt Trends
T-shirts have been used to promote everything from political campaigns to blockbuster movies. If you are unsure about what to look for, try browsing a wide range of vintage women's tee to see which styles speak to you. It is common for collectors to gravitate toward vintage T-shirts featuring a favourite form of entertainment, such as music or sports. A large portion of vintage T-shirts fall into the category of rock concert merchandise and music memorabilia. Loyal fans can look for vintage women's Black Sabbath T-shirts, Led Zeppelin T-shirts, and many others. As a general rule, vintage T-shirts from obscure bands are much rarer than those from headliners because they were not produced in such large numbers. Psychedelic vintage women's tie-dyes are another highly sought after category. Funny slogans and company logos are also frequently seen on vintage T-shirts. Sports clubs are an eternally popular T-shirt theme, and vintage examples are no exception. Additionally, fashionable sneaker companies, such as Adidas and Nike, have managed to gain vintage notoriety for their early T-shirt designs.
Condition and Authenticity
While condition is worth considering, a rare find may still hold value even if it has seen better days. When evaluating condition, look for any rips and stains that would greatly detract from the overall appearance. Beyond that, it is common for vintage shirts to look worn out and distressed. There are several ways to authenticate vintage women's T-shirts. If the label is still present on the garment, it can offer plenty of insight into the T-shirt's origins. Surprisingly, 100 percent cotton tees are a relatively new fashion trend. While browsing, remember that most vintage tees are 50/50 polyester and cotton blends.
T-shirts that are 20 to 30 years old may sport tags that are crumbling and hard to read. If you are able to make out the brand name, try researching it for additional clues. In general, most examples of vintage tees from the 1970s were not branded, and they tend to have fairly generic labels. In the 1980s, brand name T-shirts become more prevalent. Brand labels tend to evolve over the years. By researching these changes, it is possible for shoppers to attribute some vintage women's T-shirts to a particular era.
Selecting the Right Size
There's a good chance that vintage tees in women's sizes will be harder to find than vintage T-shirts for men. For this reason, do not rule out men's sizes. If you locate women's vintage tees from international brands, use the following conversion chart to compare UK and international women's shirt sizes.
| | | | | | |
| --- | --- | --- | --- | --- | --- |
| Letter Size | XS | S | M | L | XL |
| US Numeric Size | 0 - 2 | 4 - 6 | 8 - 10 | 12 - 14 | 16 - 18 |
| UK Numeric Size | 2 - 4 | 6 - 8 | 10 - 12 | 14 - 16 | 18 - 20 |
| EU Numeric Size | 30 - 32 | 34 - 36 | 38 - 40 | 42 - 44 | 46 - 48 |
Exact sizes will vary according to brand, and used vintage women's T-shirts are likely to have shrunk or stretched over time. Buyers may need to make an educated guess as to whether a particular vintage T-shirt will fit properly. To be safe, opt for vintage tees that seem a little big rather than too small.
Buy Vintage Women's T-Shirts on eBay
By visiting eBay, you can browse a number of vintage women's T-shirts from local and international sellers. To find current product listings, first locate the search box on any eBay page. If you want to look at everything eBay has to offer, use general search terms like "vintage women's T-shirt". If you decide to focus on a particular category or style, select descriptive keywords such as "vintage women's Iron Maiden T-shirt" or "purple women's vintage tee". The quality of your search results depends on your ability to select relevant keywords. If you like, use advanced search to find eBay Shops that sell exclusively vintage styles. This approach can help you find multiple vintage T-shirt listings from one seller. If you have any trouble locating matching products, check out eBay's tips for better searching.
Add Items to Your eBay Watch List
When you come across vintage women's T-shirts you like, click on the "watch this item" link in the listing. By watching items, you can keep track of prices and compare listings side-by-side. If you forget to add a listing to your Watch list, check your recent history to see if you can quickly find it again.
Conclusion
Vintage T-shirts are beloved by memorabilia collectors and hipster fashionistas alike. Though shoppers may have different purposes in mind when purchasing vintage women's t-shirts, most will agree they are just plain cool. Some vintage tees take a powerful message and promote it in a playful way. Others pay homage to rock bands and celebrity figures. Vintage women's T-shirts are fun and fashionable, not to mention comfortable. Their classic appearance pairs well with many modern and retro styles.
To find vintage women's tees for sale, you may need to visit a variety of shops. Those with the patience to keep looking will be rewarded with the pleasure of owning a tangible piece of pop culture. By taking the time to examine each garment closely, you can find genuine vintage women's T-shirts for your collection. Tags are one of the best ways to authenticate vintage clothing. Keep an eye out for T-shirts with an appropriate label for their age. When evaluating potential purchases, remember to consider condition and size as well. To get started browsing a wide selection of vintage women's T-shirts, you can search the eBay Shops and auction listings.