While a wedding is all about the bride and groom, it is not complete without a wedding cake, and all cakes need wedding cake toppers. Decorative toppers are no longer limited to just miniature figurines of a bride and groom, but can be anything the couple wants depending on their passions and what brings them together in life. If you are looking for a creative cake decoration to further beautify your special day, there are some tips you should know.
Consider the Wedding's Theme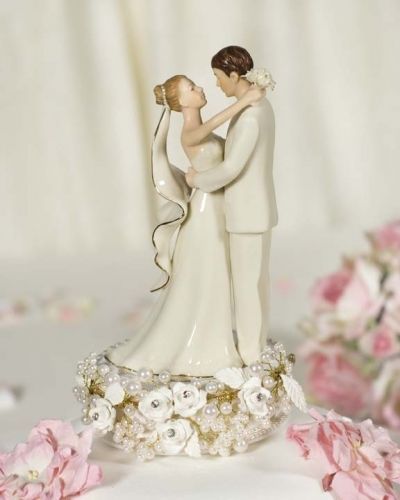 Having an out-of-place wedding cake at your reception is rarely a good thing. Therefore, when selecting a wedding cake topper, do so with the theme of your event in mind. A vintage cake topper with bride and groom figurines or with your names on it looks good in almost any wedding reception making it a safe bet. However, you can also use a cake topper that suits the colour scheme of the reception, or even the season at that time. Elegant crystal or floral cake toppers look great on a modern-styled cake.
Personalise the Wedding Cake Topper
Since a wedding is a celebration of two people coming together, why not have a truly unique wedding cake? You can personalise both your wedding cake and cake topper by having them custom made. Choose a topper that symbolises what you and your partner value in life, or even one that depicts how you first met. For instance, incorporating an aeroplane, globe, or some suitcases into the decorative design can show that you and your partner love travelling.
Types of Toppers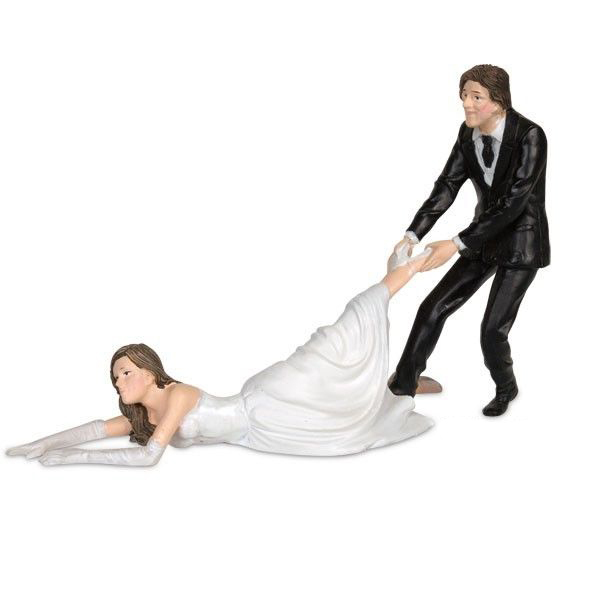 Wedding cake toppers come in almost any style and theme you can imagine. Besides the traditional bride and groom design, there are other interesting types you can consider for your cake.
Monogram. This simple decoration usually consists of the bride and groom's initials. It gives an elegant touch to a cake.
Flowers. Floral toppers look good on any cake as long as they complement each other. You can use small or large floral arrangements depending on the size of the cake.
Animal. Most animal-themed toppers have cute or graceful animals as the centrepiece. These include lovebirds, rabbits, butterflies, and more. You may also get a topper in the shape of your favourite animal.
Funny Toppers. If laughter is a big part of your relationship, you may use a funny cake topper to cheer up your guests. Most humorous wedding cake toppers display the bride and groom in funny situations, but there is a wide variety of designs to choose from.
Secure the Topper With a False Cake Top
Sometimes, a cake topper may be too large and heavy for a cake. If you are afraid that your cake decoration might fall off, you can fix it to a false cake top. Commonly made of plastic or cardboard, you place this top on your cake and cover it with icing or fondant to mask it.