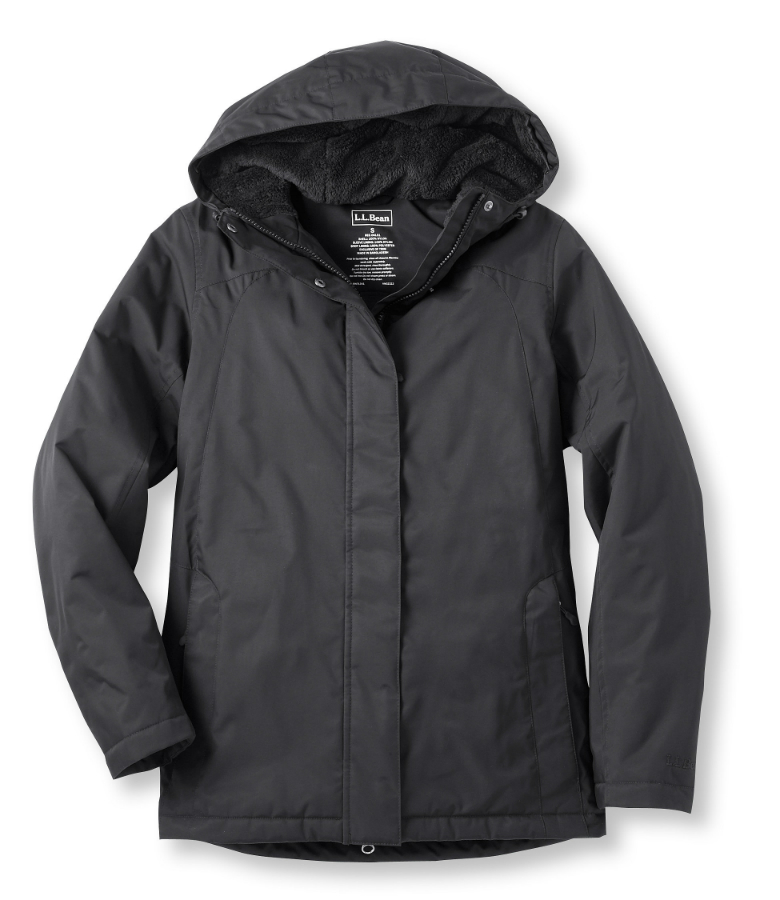 Winter can be an enchanting time of year, with snow, lights, and festivities. However, without the proper attire, cold weather is more menace than magic. It is important to dress appropriately in the winter months, no matter how short or long. Historically, this has been approached in different ways by different cultures, with garments in fur, leather, and heavy wool. And while these still remain prevalent in winter footwear,, outerwear, and accessories, the range of materials has expanded to include high-tech synthetics like fleece and Thinsulate, wool blends, faux fur, and artificial leather.
Layering is a crucial strategy when dressing for winter, enabling one to combat bitter cold and still stay comfortable in heated interiors. Choosing underlayers like tights or long underwear, as well as removable accessories like hats,, gloves,, and scarves,, is an easy way to convert outfits from autumn and spring into winter wear.
Thermal Silk Underwear
Silk long underwear is an excellent way to add a thin, soft layer of warmth under one's clothes. Silk is a natural fabric with a high level of insulation compared to its weight. In addition, silk is a non-allergenic material, making it a perfect alternative for people who have wool or down allergies. Best of all, it is durable and comfortable next to the skin. Women's thermal silk underwear is designed to insulate body heat without adding bulk. Choose from camisoles, long-sleeved undershirts, and long johns, and colours like beige, cream, baby blue, or brighter shades like fuschia. Silk long underwear is an excellent choice when dressing for outdoor winter sports, but they can also be worn for added warmth on frigid winter days.
Tights and Socks
Whether layered under trousers or an elegant dress, tights and socks are fundamental winter warmers.. Thick tights and socks come in a range of colours and various winter patterns like snowflakes, stripes, and cabling, to brighten the season's short days. Whatever choice appeals, shoppers should check the care instructions: some delicates require hand-washing to keep their shape and size.
Tights
Although silk long underwear is cosy and lightweight, some women prefer to layer tights under trousers instead, and a good pair of winter tights can help transition dresses and skirts to winter fashion. There are many options from which to choose. For those who prefer the look of sheer hose, wearing a pair of flesh-toned under a pair of textured is a way to winterise this elegant look for a dress or skirt. Thicker opaque tights can be worn under trousers and dresses alike, and thick woolly tights complete a soft, wintery outfit. Wool tights are generally blended with other materials like nylon or elastane; the higher the wool content, such as 65-percent or higher, the greater the warmth.
Socks
A good pair of winter socks is essential for keeping toes warm. Merino wool or Smartwool socks provide a lot of warmth in a thin, breathable layer. Smartwool has the added advantage of being itch-free and machine-washable. Cashmere socks are extra soft for a luxurious treat, and also make an excellent holiday gift. Knee-high socks are especially good for warming the ankles and calves.
Scarves
Scarves have long been a staple of winter fashion. They serve the important function of protecting one's neck from the wind and weather, and at the same time have a high aesthetic appeal. There are many styles of winter scarves from which to choose.
Cashmere and Pashmina Scarves
Cashmere and pashmina are interchangeable terms for the same type of wool, though cashmere is more common. Cashmere is a lightweight, fine-textured material with excellent insulation properties, and is perhaps best known for its exceptional softness. Cashmere or pashmina scarves are long and wide, from a thin woven material that is sometimes blended with silk for a soft sheen. Often they are in solid colours, but patterns are also available. Their light weight makes them very versatile: they can be worn as a summer shawl, draped over the shoulders on formal occasions, or wrapped around the neck for warmth during the winter months. Scarves in 100-percent cashmere are more pricey but warmer; blends of 70-percent cashmere and 30-percent silk are more common and affordable.
Knit Scarves
Whether handmade or store-bought, knit scarves in angora,, merino, or wool blends are a great way to feel cosy. Angora is the warmest wool, and is remarkably light and soft. Merino has a fine weight, and because it is easy to dye, it comes in a wide spectrum of colours. Knit scarves come in all shapes and sizes: long and skinny, short and wide, thick and chunky, delicate and lacey, cabled, ruffled, fringed, etc. Scarves in 100-percent wool are warmest and the most durable, but are pricier than those made from blended yarns with acrylic, rayon, viscose, or polyester.
Infinity Scarves
The infinity scarf is a fashion trend that is an elegant and interesting alternative to the traditional scarf. Essentially, the infinity scarf is a scarf whose ends are attached, so that the entire thing forms a large circle that loops twice, thrice, or more around the neck. It solves the problem of how to wrap a scarf stylishly and keep it in place. Infinity scarves come in as many varieties and colours as other scarves, so there is a wide range from which to choose.
Faux Fur
Scarves or stoles in faux fur can add a glamorous touch to a winter coat. For the best look, fur scarves should gracefully encircle the neck, but not be worn too tightly.
Gloves and Mittens
Whether driving, walking, or playing outside, gloves and mittens are indispensable winter accessories. Gloves allow more freedom and dexterity, which means they do not need to be removed as often as mittens may. On the other hand, mittens keep the hand warmer because they do not isolate the fingers. Fingerless gloves fit over the palm but have open holes at the fingers; some convert into mittens with a flap that can be either pulled back or over the fingers. Gloves and mittens come in wool, wool blends, leather, or synthetics like fleece. Linings of fleece, down, cashmere, or other thermal materials are also popular. Wool-lined leather gloves are versatile, as they work for formal and casual occasions alike, and provide a good grip when driving.
Armwarmers
Alternatively called long fingerless gloves, armwarmers are a stylish way to keep the arms warm when wearing a lighter top. As with other knits, armwarmers come in different colours, weights, and lengths, and may feature detailing such as cabling or a lace pattern. Some cover just past the wrist, while others extend well above the elbow. Depending on their thickness and stretch, they can be layered over long-sleeved T-shirts, or worn on bare arms with short-sleeved or sleeveless tops.
Hats
The head is particularly sensitive to temperature changes, so wearing a winter hat is advisable for staying comfortable in colder weather. Different hat styles may be particularly suitable for certain face shapes. The following chart outlines some common hat styles and which face shapes they flatter.
| Hat Style | Description | Recommendations |
| --- | --- | --- |
| | Round, flat, brimless hat | Works on most face types |
| | Low felt hat with curled brim and crease lengthwise along crown | Works on most faces, especially round ones |
| | Low felt hat with a narrow, upturned brim and indentation on crown | Flattering on wide or square faces |
| | Bell-shaped, close-fitting hat with narrow brim | Good for heart-shaped or square-shaped faces; high crown also flatters round faces |
| | Long knit hat that slouches at the crown | Work well on heart-shaped faces |
| | Close-fitting knit hat, usually brimless | Flattering for round and oval faces |
| | Tall, structured, round hat in real or faux fur; brimless | Sit forward on forehead, ideal for long faces |
| | Round, flat, felt hat with brim in front | Small brims look best on round faces |
Whether opting for a knit, felt, or faux fur hat, shoppers should look for one that balances their face shape and features. A flattering, quality hat can last many winters.
How to Buy Winter Warmers on eBay
Whatever your winter warmer needs are, you'll find a wide selection of hats, scarves, gloves, mittens, hosiery, and more at eBay's online auction website. To begin, type specific keywords, such as "red merino scarf", in the search bar on eBay's home page.. You can sort the search results by factors such as size, brand, colour, style features, and more. For additional information on searching efficiently, visit eBay's Search Tips page. You can also browse eBay Shops if you have not found what you're looking for.
Steps Before Bidding on an Item
To ensure a successful purchase, there are a few steps to take. First, be sure to read the product description carefully prior to bidding on an item. Pay attention to specifics like materials, size (UK or otherwise), and what the seller's return policy is. If you have questions, you can contact the seller before placing your bid.
Checking a seller's feedback rating and reading comments left by previous customers can give you an indication of how knowledgeable and reliable they are. Top-rated sellers have earned their status by consistently providing the highest level of customer service.
Conclusion
Layering is an excellent strategy for staying warm in the winter. And with toasty undergarments and colourful accessories, there are plenty of ways to add warmth and style. For maximum warmth, shoppers should look for quality materials like wool, silk, and high-tech fabrics such as fleece.
Thermal silk underwear adds a soft, lightweight layer under clothing, insulating the body's temperature without adding bulk. Tights can also be worn under trousers, as well as dresses and skirts. A pair of warm winter socks is an important item for cold weather; merino and Smartwool are good material choices. Scarves combine elegance and practicality, whether in the form of a pashmina wrap, lacy infinity loop, or a chunky, handmade version. Gloves,, mittens,, and armwarmers keep the upper extremities protected; there are many styles and materials from which to choose. Hats are a perfect way to top off a winter ensemble; women should look for styles that suit their individual face shape.
There is much to choose from when it comes to winter warmers.. By informing themselves of their choices, women can select quality items that complement their personal style.