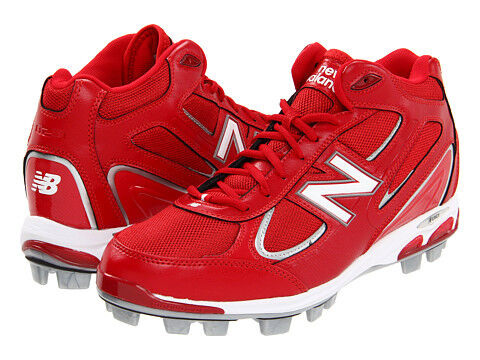 Women's baseball shoes are casual sports shoes also known as sneakers or fashion trainers, among other names. They are sometimes considered a variation of plimsolls with more laces. The shoes usually feature a soft canvas or leather upper with rubber soles and laces that run from the vamp to the upper ankle. Baseball shoes can feature a high or a low ankle, although they are most commonly fitted with high-top ankles.
Women can choose to purchase baseball shoes for comfort, style, or popularity reasons. The shoes have achieved status in alternative, hip hop, and academic or preppy styles. Essentially, women can wear baseball shoes no matter what their style, because the shoes go well with almost anything and are widely accepted for their style and comfort. Baseball shoes are so versatile that any woman should consider owning at least one pair. To make an informed decision when shopping for shoes, it is useful to know what the main types of women's baseball shoes are and how to purchase them, including from eBay.
Brief History of the Baseball Shoe
The sport shoe was originally designed as a rubber-soled tennis shoe with a canvas upper. The shoe was designed by the Converse Rubber Shoe Company, and before long, was being produced at a rate of 4,000 shoes a day. The company's signature brand, which would soon become the baseball shoe, was introduced in 1921.
The style has since evolved to be duplicated by thousands of other brands, with various logos, designs, and styles. In the U.S., where the shoes originated, they are normally called trainers, Chuck Taylors, All Stars, basketball shoes, or simply Converse. In the UK, they can also be called baseball shoes, most likely in reference to the fact that the shoe, like baseball, originate in the United States.
Types of Women's Baseball Shoes
Other than numberless patterns and styles available for baseball shoes, women can choose from several different cuts and styles. Mostly these are basic changes such as the length of the ankle, the fabric, or the amount of padding used in the shoe, but can greatly affect the overall look and feel of the baseball shoe. However, the only difference to the style of the baseball shoe is its appearance and the way it can be worn in fashion. Most baseball shoes feature a canvas or leather upper, fabric laces, a vamp box or toe cap in an opposing or matching colour, and sometimes visible stitching. There are many variations to the baseball shoe and some brands even give you the option to customise the shoe design before you order it either online or in their local stores.
Low Baseball Shoes
Low baseball shoes are any types of baseball shoes that are shaped and look like a tennis shoe. This is actually the original Converse shoe, but features no ankle support. Usually, low baseball shoes are appropriate for wearing under jeans and with some skirts, and they attract little attention. Women can choose low baseball shoes for a variety of styles, but can also consider purchasing them as comfortable casual shoes. Low baseball shoes are sometimes called plimsolls, ankle boots, or fashion trainers.
High-Tops Baseball Shoes
High-tops are the most common type of baseball shoes, mainly because they are the style associated with the iconic All Star Chuck Taylors. These shoes feature a high ankle that usually offers a small amount of ankle support. High-tops, also spelled hi-tops, are the most fashionable type of baseball shoes because they are classic, recognisable, and go well with a wide variety of outfits including shorts, skinny jeans, leggings, skirts, and some dresses.
Baseball Boots
Baseball boots are a newer derivative of the baseball shoe. The term can be used to mean the classic baseball shoe, but is also used to indicate any baseball shoe with a very high calf. The highest of these is usually about 45 cm and extends well over the knee. However, more common versions are usually from calf- to knee-length, featuring laces that go all the way up the calf. This type of baseball shoe is usually reserved for young women and can be paired with skinny jeans, leggings, and sometimes short skirts.
Heeled Baseball Shoes
Another new fashion for baseball shoes is that they have a heel. This can be either very low or up to a little over 12 centimetres, but is usually only worn for fashion rather than comfort. Heeled baseball shoes are normally seen as a stylish and sportier version of traditional heels, and are usually worn by women in informal occasions such as a casual party, shopping, or going out with friends.
Sizing Guide for Women's Baseball Shoes
Women's baseball shoes are available in the UK and internationally. However, many brands such as Converse might not provide UK size conversions, even if the shoes are being sold in the UK. Women purchasing internationally, or from unconverted sizes, should compare the size of the foot to the size of the measurements. Some shoe brands can have up to a fraction of a centimetre in variation between sizes, for example, the UK size 3 can be sized anywhere between 22 and 22.8 centimetres while the UK size 3.5 can range up to 23.1 centimetres.
| | | | | | | | | | | | | |
| --- | --- | --- | --- | --- | --- | --- | --- | --- | --- | --- | --- | --- |
| CM | 22 | 22.5 | 23 | 23.5 | 24 | 24.5 | 25 | 25.5 | 26 | 26.5 | 27 | 27.5 |
| UK | 3 | 3.5 | 4 | 4.5 | 5 | 5.5 | 6 | 6.5 | 7 | 7.5 | 8 | 8.5 |
| US | 5 | 5.5 | 6 | 6.5 | 7 | 7.5 | 8 | 8.5 | 9 | 9.5 | 10 | 10.5 |
| EU | 35.5 | 36 | 37 | 37.5 | 38 | 38.5 | 39 | 40 | 40.5 | 41 | 42 | 42.5 |
Women choosing from this size chart might also want to check the measurements of the shoe against their own foot measurements. As with local shoe manufacturers, international ones might sometimes deviate from the standard sizing, meaning that a conversion might not work. It's very important to check the measurements and to measure the feet with and without sports socks in order to get the best fitting shoe.
Styling Baseball Shoes
Baseball shoes can be purchased in a variety of colours and styles, and the resulting looks can range from glam-rock, alternative, to very feminine. Women can choose the exact type of baseball shoe they want to purchase based on the look they are aiming for. For example, calf-high baseball boots usually look more alternative, while low baseball shoes usually look more feminine. Depending on the maker, the baseball shoes might come in a solid colour, with contrasting vamp boxes and laces, or with contrasting seams that might have a strip sewn on to create more contrast.
Alternative Styles
Women wanting to purchase baseball shoes for alternative styles should consider going with bright, two-tone colours including black, red, dark blue, orange, green, and leopard or other prints. Baseball shoes are also available with spikes and studs, so women can also choose these for a glam-rock look.
Baseball shoes of all lengths can be paired with jeans, graphic T-shirts, and leather coats. High-calf baseball boots can be paired well with skinny jeans, jeggings, and leggings. Leggings can be worn with a mini-skirt if desired, but the overall look should be glam-rock, or the baseball boots can look out of place. High-top baseball shoes are the easiest to style because they can be worn with jeans, skirts, and dresses as well. Pairing a graphic T-shirt, skinny jeans, and a leather jacket with large jewellery can create a statement look that goes well with nearly any style of baseball shoes.
Feminine Fashion
Despite their reputation as a slightly edgier shoe, women can also wear baseball shoes as a feminine style. Pairing solid colour such as white baseball shoes with jeans, capris, skirts, trousers, and shorts, plus a feminine top, can create a casual yet feminine look. Many women choose to use this look for slightly sporty styles, especially since the low baseball shoe is in fact a variation of the tennis shoe. However, low styles should be paired with ankle socks in order to avoid showing socks at the ankles.
Buying Women's Baseball Shoes on eBay
Purchasing baseball shoes on eBay means that you have access to an international selection of baseball shoes ranging from designer brands, original Converse All Stars, to cheap budget brands. Most of the time you should search for 'Converse', 'trainers', or even 'baseball shoes,' if you are looking for baseball shoes internationally. If you are searching for local shoes that might be shipped to you faster, use the UK term, 'baseball shoes' or 'fashion trainers'.
To find your baseball shoes on eBay, go to the home page of the site and type in what you are looking for. Good options include 'women's Converse 6','women's leopard baseball shoes', or 'high-top baseball shoes'. There are hundreds of styles and options available on eBay, so if you cannot find what you are looking for, you can simply search via another name for the shoes. Usually 'Converse' gets you more results than 'baseball shoes', but might have only results from one brand or style.
Conclusion
Baseball shoes are also known as tennis shoes, sneakers, high-tops, Converse All Star, fashion trainers, basketball shoes, runners, and more. Women can choose from a variety of styles, including baseball shoes with heels if they want. Because there are so many styles, baseball shoes are appropriate for nearly every fashion style and can fit into a range of lifestyles as a comfortable and practical shoe.
Baseball shoes are widely popular in fashion, mostly due to their versatility. The shoes can be worn with skirts, leggings, jeans, and trousers. Depending on the fashion style of the woman wearing them, they can be worn as feminine, alternative, or even hip-hop shoes. Buying baseball shoes is easy. The shoes follow the size charts given by most other shoes, so women can simply compare their measurements with size charts to find the appropriate size. Baseball shoes are available in most high-street stores, online, and on eBay, in a wide range of styles, so any woman looking for baseball shoes can find her ideal pair that matches perfectly to a certain outfit.