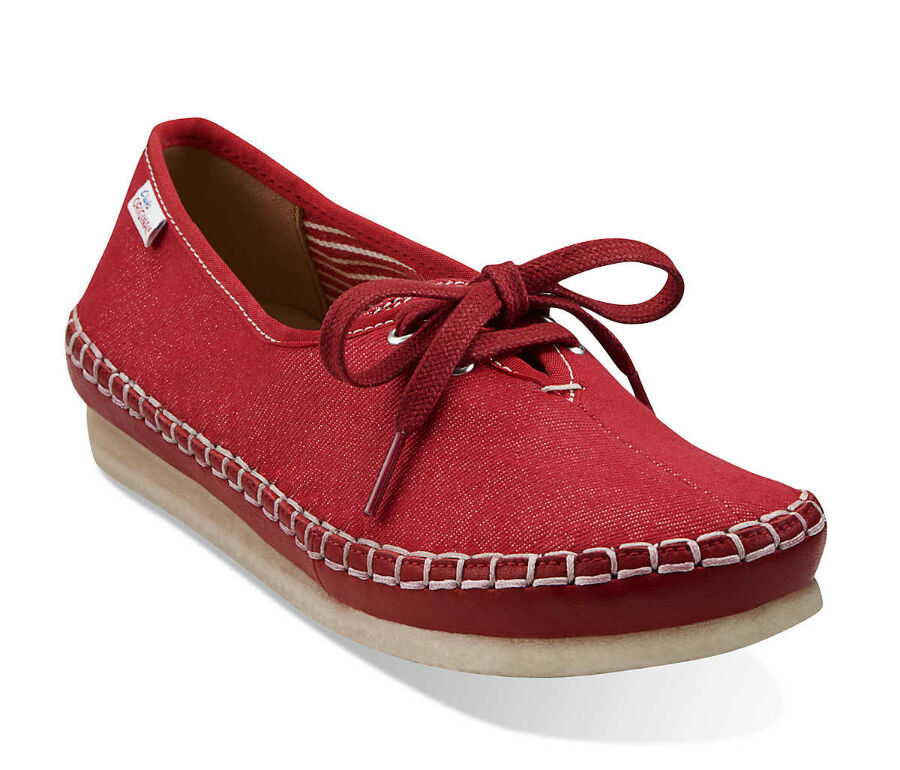 Nothing can be more fun and exciting than taking a holiday or a weekend at the beach. Having the right supplies in place, including the right footwear can be an essential part of fully enjoying time at the beach. Beach shoes, in particular, provide women with a comfortable and functional way to enjoy the sun and sand while still making a solid fashion statement.
Understanding the different types of beach shoes available on the market, along with style details and notes on the functional benefits of each type of shoe, can help a woman find just the right pair for a beach outing. From beach clogs to mules and sandals, one is sure to find something that meets the needs. Although women's beach shoes are available in mainstream stores, the choices may be slim, especially in the off-season. However, with its comprehensive catalogue, the online auction site eBay makes it easy to locate and purchase the ideal pair of women's beach shoes that one is looking for, regardless of the time of year.
Shopping for Women's Beach Shoes on eBay
To begin a search for beach shoes on eBay, you can start off by conducting a basic search for women's beach shoes on the website. If you wish to get an overall idea of the range of selections available on eBay, you may start with a general term such as "women's beach shoes&". If you have a particular colour or type in mind, you may use a more specific term to sort through listings. eBay also offers related search suggestions that can expand search options.
Of course, in order to find the right pair of beach shoes it can help to have an idea of the main types of shoes available on the market. The types of women's beach shoes available on eBay may be categorised as follows.
Types of Women's Beach Shoes
Ladies' beach shoes range from the plain and functional to the more stylish and chic. The more popular options of women's beach shoes include thongs and mules.
Beach Clogs
Beach clogs are plastic clogs with an aerated design that is ideal for wearing on the sand and in the water. These lightweight shoes are easy on the foot and comfortable to wear in heat, thanks to their aeration. They also clean very easily to be rinsed free of sand at the end of a day at the beach.
Many clogs are decorated with add-on accessories that give them a unique touch of style and colour. In this way, beach clogs are one of the more functional and stylish options available to women looking for beach shoes.
Aqua or Water Shoes
Aqua shoes, also known as water shoes, are slipper-like soft shoes that are specially designed for snorkelling and surfing. They often feature a tread on the sole to give traction on slick surfaces. These water shoes come in a wide range of sporty colours and designs that can complement any style. They are also a good option for women who do not like to walk barefoot in the water and want a covered foot when swimming.
Flip Flops or Thongs
One of the more ubiquitous options when it comes to beach shoes, the beach thong is a comfortable, low-maintenance shoe that leaves the foot free to enjoy sun and surf. Featuring a minimal sole, the shoe stays on the foot with a thong strap that fits between the big toe and second toe. These shoes can come in minimal styles with thin straps in one colour and more fashion-forward styles that are decorated with details along the thong element. Many women enjoy wearing flip flops to the beach for the easy way they can be slipped on and off.
Beach Mules
Beach Mules are sturdy shoes that feature straight thick soles and a large, thick strap of plastic or material that fits over the arch to hold the shoe to the foot. Mules can come in basic plastic designs with treads on the bottom, providing a functional way to address a beach environment. These types of mules also wear well in the shower and can give women a clean and healthy way to rinse off at a public beach shower. Other mules are more elaborate and can come with a platform heel design and accoutrements on both the strap element and the sole.
Beach Sandals
As the epitome of the summer shoe, this traditional strappy design is often worn at the beach by women. Sandals generally feature a series of thin straps that hold the shoe on the foot in any one of many design types. Sandals typically have a leather sole and are a slightly dressier way to address the need for shoes at the beach. Given that they are usually made of leather, sandals can stain more easily in the surf and the sand.
Cork Wedges
Cork wedges offer another more stylish look for women at the beach. These classic shoes feature a thick wedge heel in cork, giving them a summery look. Cork wedges with cloth or canvas straps are usually worn at the beach since they are more casual than leather strap varieties. Women who wear cork wedges to the beach should keep in mind that, while they are wearing one of the more stylish summer shoes, they still need to be able to navigate sand in heels. A cork wedge with a moderate rise is a good way to balance fashion and pragmatism at the beach.
Getting the Right Size in Beach Shoes
Once a woman has settled on a style of beach shoe that she wants to wear at the beach, she needs to ensure that she has the correct shoe size before embarking on a purchase at eBay. The first step is measuring the foot to use as a reference in a size chart.
Measuring the Foot
A woman can measure her own foot by standing on a piece of paper and outlining the toe line and heel line of the foot. The length between the big toe and the centre of the heel should then be measured. Women should take special care to measure the larger of their feet so that a pair of shoes fits the larger foot.
Average Size Chart for Beach Shoes
The following chart lists the average measurements for the more common foot sizes. Women shopping on eBay can find shoes in UK sizes, European sizes, and US sizes and should be aware of the conversions between the various size categories.
| US | Europe | UK | Australia | Centimetre |
| --- | --- | --- | --- | --- |
| 5 | 35 | 2.5 | 3.5 | 22.8 |
| 5.5 | 35.5 | 3 | 4 | 23.1 |
| 6.5 | 37 | 4 | 5 | 23.81 |
| 7.5 | 38 | 5 | 6 | 24.45 |
| 8 | 38.5 | 5.5 | 6.5 | 24.77 |
| 8.5 | 39 | 6 | 7 | 25.08 |
| 9 | 40 | 6.5 | 7.5 | 25.4 |
| 9.5 | 41 | 7 | 8 | 25.72 |
| 10 | 42 | 7.5 | 8.5 | 26.04 |
| 10.5 | 43 | 8 | 9 | 26.34 |
| 12 | 44 | 9.5 | 10.5 | 27.3 |
| 13 | 45 | 10.5 | 11.5 | 27.9 |
| 14 | 46.5 | 11.5 | 12.5 | 28.6 |
| 15.5 | 48.5 | 13 | 14 | 29.2 |
It is important to note that sizes can vary among manufacturers. The chart should only be used as a general reference. When shopping for a pair of shoes on eBay, a prospective buyer should ask a seller about the product's sizing and whether the shoes skew larger or smaller than the average.
The Buying Process for Women's Beach Shoes on eBay
Once you have settled on the type of women's beach shoes you want to purchase, you may begin searching through the extensive fashion and shoe listings on eBay. When you see a listing that looks appealing, click on the listing name to access a detailed page for the listing. On this page, you can find essential facts on the shoes as well as important data such as shipping costs, delivery time, and the seller's return policy. You can also access information about the seller of the item, an important step in the eBay buying process.
Familiarising yourself with your sellers is an essential part of the purchasing process on eBay. By visiting a seller's page, you can view information related to their customer service and determine their track records. You can also view feedback they have received from other customers, giving you further insight into their business. By researching your seller, you can rest assured that your buying experience on eBay is a smooth one. One of the sellers on eBay for Women's Beach shoes is French Connection.
Conclusion
Beach shoes are a fun and sassy way for women to express their sense of style on a summer day at the water. Finding and purchasing the perfect pair of shoes through eBay is a dynamic and easy way for women to access an enormous range of style options. With just a little research into the types of beach shoes available on the website as well as a solid understanding of her foot size, a woman can be confident of locating that ideal pair, or more, of beach shoes to add to her wardrobe. By using the various user-friendly search features available on eBay a prospective buyer can focus on the women's beach shoes that can accommodate the needs. Familiarising oneself with the sellers as well as the details in each listing on the auction website can go a long way towards locating the women's beach shoes that one wants. By utilising the power of eBay, a woman can enhance her beach experience and be one of the more fashionable women on the shore.