Originally functional and practical protective boots for riding motorcycles, women's biker boots are now also available as fashion items. The term 'biker boots' mainly refers to fashion boots, rather than the protective motorcycle boots you wear while riding your hog. You can choose from different fabrics, closures, shaft lengths, colours, and heel heights, and can wear your biker boots on almost any occasion to give you an edgy, distinctive look. Understanding the different factors to consider ensures you buy the right type of women's biker boots that meet your taste, look, and comfort requirements.
Sizing Women's Biker Boots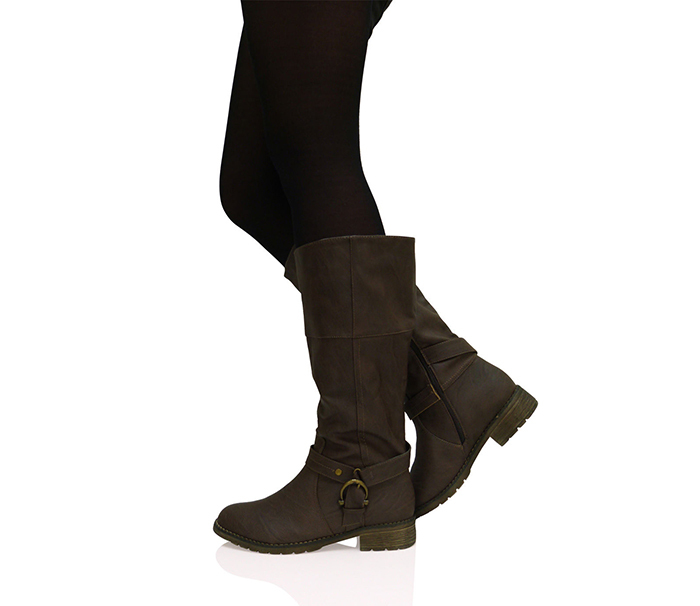 Sizing is of vital importance and depends on the type of boots you choose, the presence or size of the heels, and the length of the shafts. Measure your feet properly, and note that it is common to have a difference in size between them. If this is the case, choose your size according to the larger foot, otherwise the smaller foot will be comfortable while the larger foot rubs, pinches, and develops blisters. Also take into consideration the width of your feet. If they are wider than standard, look for boots with a larger width size, otherwise the boots will likely never be comfortable. If you choose biker boots with heels in excess of 2.5 inches, choose a pair half a size larger than normal, or if your boots exceed 4 inches, choose a pair one size larger than your regular size. If you plan to buy biker boots with moderate to long shafts, consider the size of your calfs. If you are unsure, measure around the widest part of your calf, and compare it to the diameter of the boot shafts to ensure your feet and legs slide in comfortably.
Consider the Heel Style of Women's Biker Boots
Choose from a variety of heel types for fashionable biker boots. Opt for flat biker boots with soft, flexible soles, offering an edgy look, while being very comfortable, and truer to the original motorcycle boots look. Alternatively, choose from chunky heels, wedge heels, platform heels, or stiletto heels, ranging from half an inch to in excess of four inches.
Women's Biker Boots Material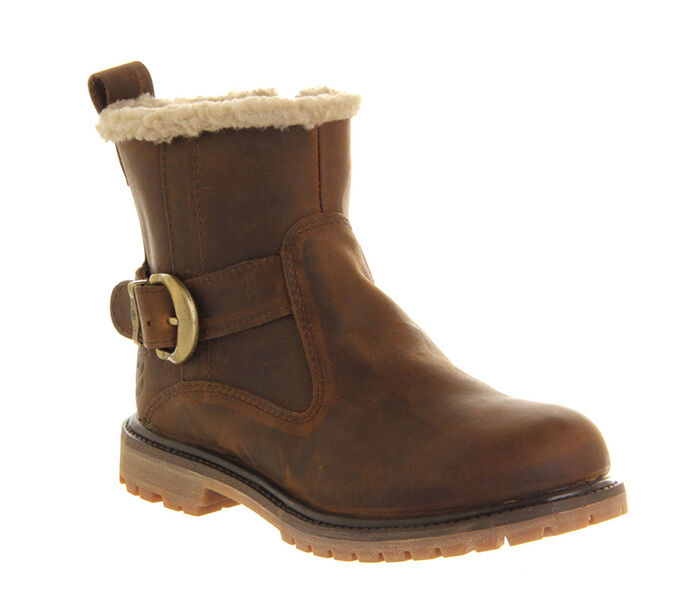 Most commonly, women's biker boots have a supple leather construction in black or tan. However, you can opt for vegan boots, using no animal products, as well as canvas and faux leather boots. For cold weather, opt for sheepskin-lined biker boots which provide additional warmth with an interior layer of sheepskin, which is also very soft.
Women's Biker Boots Closure Types
Biker boots come in slip-on styles or with buckles, laces, and zip closures. For ease of use, without detracting from the look, many women choose biker boots with decorative buckles, laces, and straps, with hidden zip closures, allowing them to put on and take off the boots with ease.