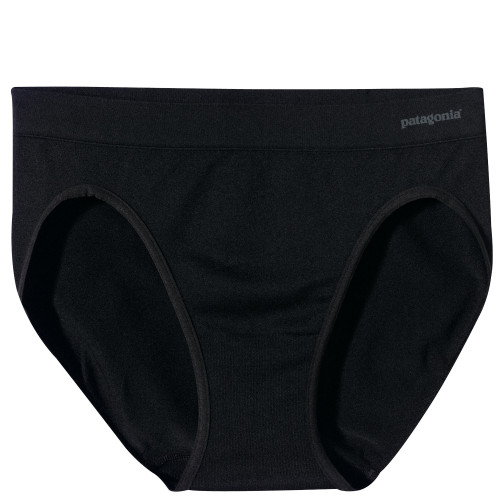 Women's briefs are short, tight underwear that ends at the top of the thighs. Briefs were sold in the US in 1935 by a company from Chicago, but were first sold in the UK in 1938. These items of intimate apparel were so popular that soon up to 3,000 pairs a week were being sold, and within the first month 30,000 pairs of briefs had been sold. Although it has been almost a century since briefs first hit the market, briefs still remain very popular.
The process of buying women's briefs has become easier within the last ten years. You can buy briefs at many high street shops as well as at online sites such as eBay. As long as you know your size, you can review the listings on eBay and choose the briefs that are perfect for your needs. When shopping for new women's knickers or briefs, it is important to know about the materials used to make briefs, the different styles that are available, and how to determine the correct size.
Types of Women's Briefs
Briefs are available in a variety of colours, styles, and fabrics, making it difficult at times to choose the right pair. Whether you are interested in buying full briefs, boyshort briefs, or thongs, your choice should ultimately be based upon how comfortable they make you feel and not on what they look like or what someone has told you about them.
Classic, Granny, Full Briefs
This type of women's brief is very comfortable, but lacks somewhat in the aesthetics department. Many younger women shy away from full briefs because they believe that it makes them seem older. For many women, the style of any pair of briefs is more important than their own comfort.
Hi-Cut or French Cut Briefs
Hi-cut or French cut briefs are similar to bikini briefs. They sit above the hips but the waistband is closer to the natural waist than with the bikini. The defining characteristic, however, is the high and narrow sides of these briefs. Briefs are full-coverage underwear. The waistband and leg seams should lay against the skin without pinching, rolling or pulling, while the bottom should be completely covered and should not ride up or bunch.
Boyshorts or Boy Leg Briefs
These briefs are usually low rise with full front and rear coverage. Boyshorts provide more coverage than hipster briefs, and have full coverage on the sides as well. They are modelled after men's boxer briefs. This style of women's briefs is available in a variety of colours and a few lengths. Knowing your size and exactly what you want before going to buy briefs saves you a lot of time and some money. Measuring your hips, waist and thighs is imperative when buying this type of brief to ensure a proper fit.
Hipster or Hip Hugger Briefs
As the name suggests, hipster briefs sit on the hips. They are reminiscent of briefs except for the fact that the top half is absent, with a fuller rear coverage than is provided by bikinis or hi-cut briefs. Hipsters fit much like a brief, but are made with a low rise waistband that rests on the hips.
Tangas or Cheekys Briefs
This style of briefs has a higher cut back which reveals much more of the bum. Tangas or cheeky briefs are much like a bikini or hipster in the front.
Bikini or String Bikini Briefs
A bikini briefs or string bikini briefs have full coverage on the rear, but sit higher on the hips. This style has a very thin and narrow side, or a 'string'. These briefs fit much like a full brief, and a properly sized and fit brief rests comfortably on the hips without bunching or riding up on the body.
What Fabrics Are Used to Make Briefs?
When deciding which briefs to buy, the choice of fabric is as important as the choice of style. There are cotton, satin, lace and spandex briefs available, with each material having advantages and limitations. For instance if a woman is very active, moisture-wicking briefs are a necessity. Perhaps the most important benefits to consider are comfort and breathability. Buying briefs made from the right material cannot be overstated, as nothing is quite as bad as an ill-fitting pair of briefs that irritate the skin. Choosing natural fibre s is always a good choice because they are naturally soft, breathable and does not cause irritation.
Polyester
Polyester briefs can be pretty and fashionable as well as affordable. But because polyester is a synthetic material it does not breathe well, making it often a poor choice for briefs.
Cotton
This natural material is commonly used for making briefs because it is affordable, breathable, and soft. Cotton briefs contour to the body well, keeping the wearer cool and dry.
Nylon/Spandex
Briefs made from this blended material are good for form-fitted, lacy briefs and they can be very comfortable to wear. Because this material is synthetic, it does not breathe as well as cotton.
Silk
Silk is luxurious and feels amazing against the skin. This is a natural fabric, which means it too is breathable, but it is softer and silkier than cotton. Silk briefs may cost more than other types of fabrics. Some silk briefs have spandex blended with the fabric. This is not generally a problem for breathability if the amount of spandex is less than the amount of silk in the blend.
Satin
Satin is not a natural fibre, but rather a fabric. It is shiny on one side but dull on the other and is not as breathable as natural fibre materials. Satin blends can be soft and feel great but still not be a good choice due to the fabric's limited breathability.
How to Select the Right Size Briefs
Wearing the right size briefs ensures that your clothes lay against your body in a comfortable manner and not ride up. When determining your measurements, you need to have a soft cloth measuring tape handy, as well as a paper and pen. Simply measure your waist and hips and write the numbers down. When the tape is wrapped around the body, overlap the end with the zero. The number that aligns with that zero is the correct measurement.
One the back of the briefs packaging is a sizing chart that you can use to find your exact size. Buying the right size ensures comfort and a better look and feel under clothing.
| Women's Briefs Size Chart | Dress Size | Waist | Hip |
| --- | --- | --- | --- |
| S | 8 to 10 | 66.04 to 68.58 cm | 92.71 to 95.25 cm |
| 6 | 10 to 12 | 71.12 to 74.93 cm | 97.79 to 101.6 cm |
| L | 12 to 14 | 78.74 to 82.55 cm | 105.41 to 109.22 cm |
| XL | 14 to 16 | 86.36 to 90.17 cm | 113.03 to 116.84 cm |
Remember that losing or gaining weight affects the measurements so any time your weight has fluctuated, it is wise to re-measure and purchase knickers that are the appropriate size.
How to Determine the Correct Fit
Brief crotches need to fit naturally against the body with no extra fabric in the front or back. They should never bind your body. Any briefs with a horizontal crotch seam should not ride back, meaning that the seam should be visible from the front. If the seam is sliding back it may indicate the brief is on backwards.
Snug, But Non-Binding Waistband
If the waistband on your briefs keeps rolling over in front, they are too large. A smaller size should keep this from happening. With the correct size brief the waistband stays in place.
Legs Are Snug But Not Binding
If the legs on your briefs are tight and cause grooves on your thighs they are too small. The leg openings should be evenly arched on both sides and lay smoothly against the leg without pinching or twisting.
Cupped Buttocks
When wearing a brief that is anything other than a thong, the fit should be balanced, keeping the rear well-covered and cupped.
How to Find Women's Briefs on eBay
To begin your search for women's briefs, start on the eBay home page. Simply enter a description of the women's briefs you are looking for into the search bar. If you type 'boyshort briefs' into the search bar on eBay's home page, the site generates a results page with listings for briefs that match that description. The more specific your search phrase, the fewer the results. You can filter the results by sorting the listings by size, style, material and colour. Read the item descriptions very carefully. Take careful note of the size. If the size is not mentioned, contact the seller and request this information. If you buy briefs that are the wrong size you may not be able to return them. Most sellers are reluctant to exchange underwear due to matters of hygiene. To make contact with the seller, simply go into their profile and find the contact link.
Conclusion
When buying briefs, remember to research the styles of briefs, and the fabrics they are made of. You should also know how to size a pair of briefs to ensure a proper fit. Wearing briefs that fit well and and are stylish lay smoothly against the body without bunching, bulging, or gouging. You need to feel comfortable and more confident wearing them. Some briefs like full briefs ensure maximum coverage, while others minimise the appearance of panty lines. When choosing briefs you should consider the material. Cotton is popular because its breathes well. Spandex is stretchy but it is not as breathable as cotton. As your weight can fluctuate, you should measure your hips and waist every time you need to go go and buy a new pair of knickers. Your intimate apparel is just as important as any other item in your wardrobe. Shoppers can find a diverse selection of women's briefs in all styles and materials on eBay.