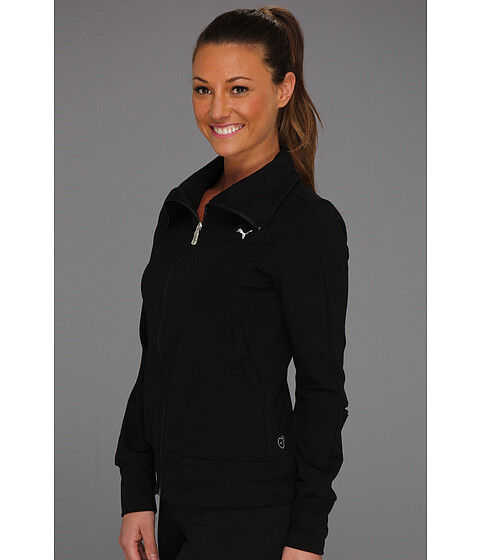 Women's sweats are often used as a default workout outfit for many wearers, most particularly in the winter months. But in addition to keeping users warm during jogs and workout sessions, sweats outfits are also comfortable to lounge around in. While some manufacturers supply matched sets of women's sweats, in some cases it is necessary to purchase a sweatshirt and pair of sweatpants as separates. When purchasing sweats, buyers should consider their fit, the style, and the fibre content all thoroughly before settling on a pair. Sweats are as stylish as any other outfit, and individuals should not purchase a dumpy pair just because they happen to be comfortable. Waiting for the right set ensures you get both the style and comfort that you are looking for.
When shoppers select the qualities of the sweats right for them, they may want to consider foregoing a traditional retail shopping trip in favour of shopping at online retailers such as eBay. Such retailers offer many of the same name brand products, but at bargain prices.
Sweatshirt Styles
As many manufacturers sell sweats as separates, and even those matched pairs with different styles, it is important for shoppers to consider the styles of sweatshirts and sweatpants available at separates. Sweatshirts are available in zip-up and pull-over options, and each has its own differentiations.
Zip-Up Styles
As the name implies, zip-up sweatshirts feature a zip-closure front. This makes them a better option for those who are not sure of how warm they may want to be, as wearing a sweatshirt unzipped helps keep wearers from overheating.
Hooded Zip-Up Sweatshirts
Hooded zip-up sweatshirts feature a hood, and help keep ears warm in cool weather or protect users' heads and hair from a brief run in the rain. Most sweatshirts are made of relatively absorbent fabrics, however, and a hooded zip-up sweatshirt should not be considered a suitable alternative to a rain jacket or slicker.
High Collar Zip-Up Sweatshirts
High-collar zip-up sweatshirts are hoodless and feature a high collar to protect the neck. Though these collars generally lay flat over the shoulders when necessary, they are perfect for windy or cold weather when individuals prefer not to wear a scarf.
Pull-Over Styles
Pull-over styles of sweatshirts feature no front closure, and instead, pull over the head and shoulders. They are not ideal for instances when garments underneath pill or ride up easily, as pull-over sweatshirts are known to rub against garments underneath more than zip-up varieties. Additionally, pull-over sweatshirts lack the weight and seams of the zipper to help hold underneath garments flat.
Crew-Neck Sweatshirts
Often considered the standard pull-over style of sweatshirt, these varieties have a high, plain, circular collar that fits closely around the base of the neck. Crew-neck sweatshirts are simple and practical, and are well suited to those who are shopping for a pair of sweats to take to the gym.
V-Neck Sweatshirts
V-neck sweatshirts have a lower neckline than crew-neck options and culminate into a V. This type of collar is decidedly feminine, and it put the front of whatever shirt worn beneath on display. V-neck options are a good selection for those wanting a more fashionable alternative to crew-neck sweatshirts.
Scoop-Neck Sweatshirts
Scoop-neck sweatshirts, like crew-neck varieties, feature a circular collar. But in scoop-neck varieties, this circular collar is far wider, dipping forward over the chest displaying the front of the shirt worn beneath. This option is a solid choice for those wanting sweats as a fashion option.
Hooded Pull-Over Sweatshirts
Hooded pull-over sweatshirts simply feature a hood. The fronts of these hoods are generally tightened by the use of a drawstring closure. As with zip-up varieties, pull-over sweatshirts should not be used in lieu of a raincoat, as they are often made of highly absorbent materials which soak up any rain.
Pocket Front Sweatshirts
Some pull-over sweatshirts are manufactured to have a large, double-sided pocket sewn onto the front. This serves to keep cold hands warm when necessary, but the pocket also serves a convenient place to store keys or an MP3 player.
Sweatpant Styles
Sweatpants, unlike sweatshirts, have fewer design options to consider. They are generally manufactured with draw-string waists and elastic at the ankles. But buyers decide whether to purchase them in a loose or fitted variety.
Loose Sweatpants
Loose sweatpants are generally the option selected for optimum comfort either at the gym or at home. Shapelessly baggy around the legs, they leave much to be desired in terms of appearance, but do well to keep their wearers warm and cosy.
Fitted Sweatpants
Fitted sweatpants are still cosy, but are more closely fitted around the legs than loose varieties. This does a great deal to mitigate the rather dumpy appearance of looser options, making them a viable option for those still wanting to look fashionable in sweats.
Fibre Options in Sweats
Sweats are unilaterally manufactured in soft, comfortable fabrics. But that still leaves buyers with plenty of options. Cotton, wool, fleece, and synthetics are all widely used in the manufacturing process, and in some cases individuals are able to find sweats with special, super-comfortable lining.
Cotton Sweats
Cotton is one of the most common fibres used in the manufacturing of sweats. This is primarily because it is readily available, soft, and inexpensive. Unfortunately, cotton makes a poor choice for sweats when wearers intend to be provided insulation, as cold creeps right through the fabric. Cotton is sometimes found in blends with synthetic fabrics to help protect users from hard winds, but generally cotton should be considered as a cost-effective option which is comfortable, but does little to keep wearers warm.
Wool Sweats
Wool and wool-blend sweats, such as merino varieties, are super comfortable and warm. This, however, makes them a relatively poor option for those intending to wear sweats during athletic activities, as it becomes very easy for users to overheat. Instead, wool and wool-blend sweats are ideal for those shopping for sweats as casual wear.
Synthetic Sweats
Synthetic materials like nylon, lycra, and polyester are often found in sweats. While both are cheap and soft, these varieties do little to insulate, but prove effective at protecting against the wind. Alternatively, synthetics are found in cotton blends, which improve wearers comfort and the longevity of the sweats, making them a breathable option for those intending to use their sweats for athletic use. The inclusion of the cotton makes blends more breathable, and the final combination is generally just warm enough to protect from a light chill, but not so warm that it could overheat the wearers.
Fleece Sweats
Though most often seen in the lining of sweats to improve insulation capabilities and comfort, some varieties of sweats are found which are manufactured entirely of fleece. Though super soft and super warm, fleece does not stand up to heavy use well, making it a poor choice for athletic use and instead is better suited for casual wear.
Finding Women's Sweats on eBay
Buying a pair of women's sweats on eBay serves to save you a significant amount of money and time. First, head to the eBay homepage and look for the search bar located there. Alternatively, the eBay search bar is also located on each of website's internal pages. This configuration allows shoppers to quickly redo searches or begin new searches without needing to backtrack what they have already clicked. Once you have found the search bar, click on it and type in the terms or words which collectively describe the sweats you intend to purchase, and then press enter. This could be something like "black fleece lined sweatshirt", "medium purple hoodie", or "red sweats". The available listings which match the description of your search will then appear in list format.
In the event that you find an item which has piqued your interest and you need to contact the seller with a question or comment, or you simply need information, browse over the page of the individual listing to find the 'Ask a question' link. This allows you to directly communicate with the seller of the item you are interested in.
Conclusion
Women's sweats are primarily used for working out or going to the gym during cooler weather; however, they are also quite comfortable to wear around the home during winter months. Savvy shoppers find women's sweats in a wide variety of attractive cuts and styles to help keep fashionable, whether they plan on wearing their sweats to the gym or on the sofa. Even better, they are manufactured in a host of different fabrics with fibre contents which help keep users optimally comfortable, no matter their environs. Natural fabrics such as wool, fleece, or cashmere are ideal for those looking to keep warm, while alternatives like cotton or synthetic sweats have a pleasant soft feel without the risk of overheating their wearers, and are often cheaper.
Buying sweats on eBay helps save you not only time compared to retail shopping, but may net you the perfect pair of sweats are a bargain price.