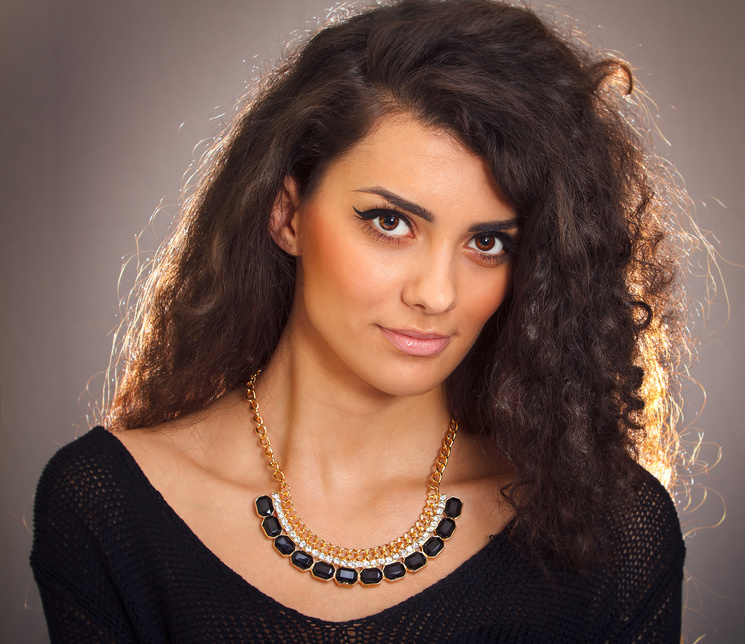 Black diamonds are eye-catching and beautiful variations on the classic colourless diamond. Because of their unique construction, however, there are a few factors to consider when purchasing a necklace made of this type of coloured diamond. Buying the ideal black diamond necklace requires you to understand the factors that set these stones, and their necklaces, apart.
Real vs. Artificial Black Diamonds
When purchasing a black diamond necklace, the first major factor to consider is the type of diamond you want. Black diamonds appear in one of two forms: natural and enhanced. The natural diamonds occur through the addition or formation of extra elements, such as graphite, to what would otherwise be a colourless diamond. Enhanced gems cost less than natural black diamonds and provide a smoother, more even appearance.
Clarity Ratings of Black Diamonds
Before purchasing a black diamond necklace, you should also be aware of how the diamond's dark colour affects its clarity. While most black diamonds will carry a clarity rating, this rating is almost always going to be lower than you would find in colourless diamonds, simply because the dark nature of the stone hinders the passage of light through the diamond. Extremely clear black diamonds are so rare as to be almost astronomically expensive. As a result, you should be aware that a less than exceptional clarity rating does not mean the black diamond in the necklace you are considering is of poor quality.
Size Differences Between Black and Colourless Diamonds

Just as clarity ratings differ between colourless and black diamonds, so does the size. Black diamonds are heavier than regular diamonds and will therefore be smaller. For instance, a one carat black diamond is smaller than a one carat colourless diamond. As a result, do not shy away from smaller diamonds in a black diamond necklace; the weight is the same as in a colourless diamond, even if the size is smaller.
Price Differences Between Black and Colourless Diamonds
Black diamonds are often regarded as lesser than the colourless ones, because of their general lack of clarity. However, in other circles, they possess a great deal of respect for their uniqueness and beauty. In general, you will find that black diamond necklaces cost less than regular diamond necklaces and may therefore make both a stunning and economical purchase.
Types of Black Diamond Necklaces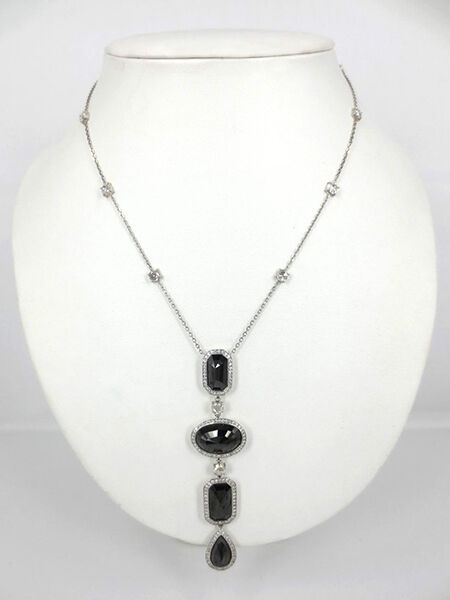 Finally, when purchasing a black diamond necklace, it is important to consider the types of necklaces available. These pieces of jewelry come in many forms. Perhaps the most popular is the pendant necklace that boasts a single, striking black diamond. Another very popular combination is a necklace composed of both black and regular colourless diamonds. You can also find chains that are themselves constructed of black diamonds or create a necklace out of loose black diamonds. When purchasing a black diamond necklace, therefore, it is important to decide what style you prefer.