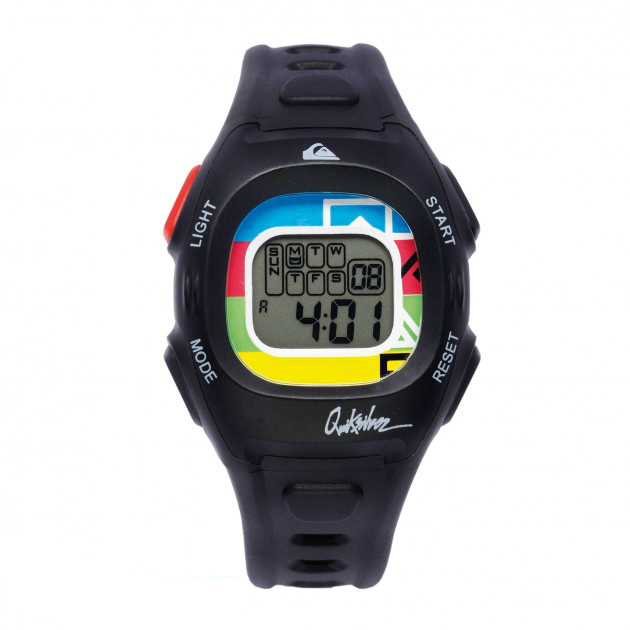 Telling the time is important in people's daily lives; without being able to keep track of time, people would not be able to properly organise their activities. Telling time is one of the key skills learnt when one is a child. Usually, parents encourage their children to learn to tell the time by buying them watches, so that they can practice reading the time wherever they are. Today there are a variety of watches designs for boys of all ages, from toddler to teenager.
Buying a watch for a boy is not difficult; but there are a number of things you can take into consideration when you shop for one. These include the type of watch, the design, the boy's preference, the boy's age, and the price you are willing to pay. You should also know where to buy the watch from. eBay has boys' watches in all sizes, designs, and made of various materials, so it is not difficult to find the right boys' watch and get good value for money.
Types of Boys' Watches
There are two types of boys' watches, including analogue watches and digital watches. Analogue watches are the watches that have an hour hand, a minute hand, and a second hand, while digital watches are those that display the exact time in numbers on an electronic display. Both these types of watches have their advantages and disadvantages, and there is no better or worse when it comes to these two types; the choice depends on the buyer's preference.
Advantages and Disadvantages of Analogue Watches
Analogue watches are the original types of watches. Getting an analogue watch for a boy is usually a good choice, since he can learn how to read the time the old-fashioned way. Analogue watches are easy to use and tend not to have many extra features. They are also easier to set since they have fewer buttons, and look more elegant than digital watches.
However, there are drawbacks to analogue watches. Many analogue watches do not have additional features such as glow-in-the-dark abilities, the ability to show the date, having an inbuilt stopwatch, and so on. Also, analogue watches may be difficult to read for young boys who are not yet very familiar with telling the time.
Advantages and Disadvantages of Digital Watches
Digital watches are easier to read than analogue watches, and this makes them suitable for young boys. Also, the watches are usually equipped with additional features such as inbuilt stopwatches, flashlights, glow-in-the dark abilities, and alarms. The number of features makes digital watches the preferred type for boys, since they can play with the various functions and buttons. In addition, popularisation of digital watches by cartoon characters such as Ben 10 contributes to this preference.
As for disadvantages, digital watches may be harder to set compared to analogue watches. Also, for older boys, digital watches may not seem as elegant as analogue watches. It is also hard to tell if a digital watch is not working properly, whereas if you look at an analogue watch you realise immediately if it has stopped ticking. Finally, while some analogue watches can even operate without a battery, if they are mechanical, digital watches generally operate on batteries, so it is necessary to replace them once in a while to ensure the watch works properly and the display is visible. However, if you have decided to buy a digital watch, you should know that on eBay there are also solar powered digital watches for boys, so these can be a good alternative to mechanical analogue watches for anyone who does not want to replace batteries.
What to Look For in a Boys' Watch
After you have decided on whether to buy an analogue or a digital watch, you can start looking at other aspects when choosing a boys' watch. The features, design, strap material, and price of a watch have to be considered so that you can make the right purchase. Just as important is taking into account the boys' preferences, especially when buying a gift.
Features
Digital watches usually have additional features that the watch wearer may be interested in. Shop around and look at the different features available, and decide if those features are necessary and will be used. Do not take analogue watches out of the consideration though; some analogue watches also have extra capabilities like being able to show the date on the display.
You may also want to buy a boys' watch that is water resistant to ensure the watch is not damaged if accidentally exposed to water. However, it is important to note that even water resistant watches should not be submerged in water, because no watch is perfectly waterproof. For younger boys who are still in kindergarten or have just started school, avoid buying overly complicated watches as these are likely to confuse the boy rather than help him to learn how to tell time.
Design
Watches for boys come in a wide variety of designs, including cartoon characters, popular celebrities, or just simple designs that look sleek and funky. Younger boys usually appreciate watches with cartoon characters or bright colours, while older boys prefer either digital or analogue watches with many features. When deciding on the design of a boys' watch, take into consideration what the boy may like to ensure that the boy actually plans to wear the watch.
Watch Strap Material
Analogue watches often come with leather or metal straps, and digital watches often come with plastic or rubber straps. The material that makes up the strap not only affects the overall look of the watch, but also the suitability for that watch for a particular wearer. For example, a boy may be allergic to leather or certain types of metal, and buying a watch with straps in those materials can trigger an allergic reaction.
Also, the type of material that makes up the straps also determines how the strap is fixed onto the wrist. Some boys may not be comfortable with the clip-it-on type straps that can be difficult to put on sometimes. Also, cheap metal watches may rust with time and lose their nice appearance. Watches with plastic straps are generally a safe choice, as they are lightweight, resistant, and come in virtually all colours, suitable for any boy's preference.
Price
Lastly, you should also take into consideration your budget when you purchase a boys' watch, as there are cheap watches as well as really expensive branded ones. Brands like Swatch and Seiko or fashion brands such as Michael Kors cost a lot more than generic brands, but they are usually of higher quality and last longer. If you are looking for a new watch, you should buy one that comes with a warranty, so you can get a replacement or get it repaired if something goes wrong with the watch during the warranty period. Once you have a brief idea of what to buy, you can proceed to shop for a boys' watch on eBay. eBay is a convenient location to purchase a boys' watch, because it has thousands of models of analogue and digital watches, and they are available as new, used, vintage, and antique models.
Simple Guide to Purchasing Boys' Watches on eBay
The first step to buying a boys' watch on eBay is going to the eBay home page. On the search bar, you can type the name of the watch you are looking for or the name of a specific brand, for example 'Animal'. By pressing 'search', you get a list of all the relevant results. Browse through the search results and see if there is anything listed that fits what you have in mind. If there is, click on the product listing title to see more details regarding the particular item being sold.
It may be wise to look through several listings and compare various models before deciding on the one you want to buy. If you find that there are too many results, you can refine your search by price, condition, brand, and more. When you have decided on a watch and completed your transaction, the seller will ship the item to you, though you may be able to arrange for a local pickup if the eBay seller is in the same area as you.
Conclusion
Watches are among the best gifts you can give a boy. Being able to tell the time is crucial in the modern world where you have to carry out certain activities at particular times. A boys' watch that is attractive can motivate a boy to learn to tell the time or to be more punctual in daily activities. There are two types of watches, namely analogue and digital watches. Both types of watches have their pros and cons, which you can consider when you are deciding on the type to purchase.
Other aspects you should take into consideration when you purchase a boys' watch are the features, design, strap material, and price of the watch. eBay is an excellent place where you can shop for a boys' watch since you can do your shopping from home and have the advantage of being able to choose from thousands of new and used models available from numerous sellers.