A children's body warmer, also known as a gilet, is a sleeveless outer garment which provides warmth for their core, while leaving their hands and arms free and unencumbered. This is useful in changeable weather and on cool autumn days or evenings. Knowing what options are available to your child in fabric, insulation, and features, ensures you purchase a good-quality, durable body warmer that protects your child from low temperatures and meets his outdoor needs.
Insulation of Children's Body Warmers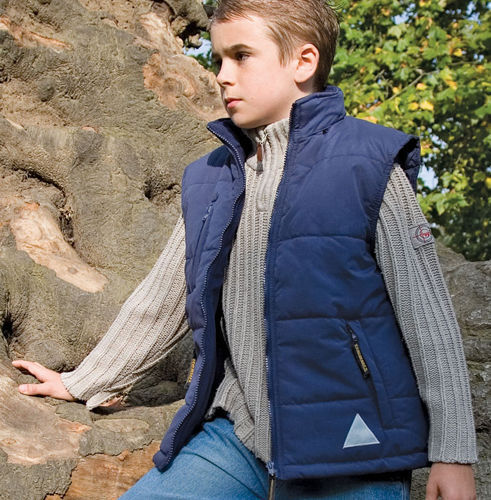 The insulation type and density impact how much warmth the body warmer provides. Choose from down or synthetic insulation. Down uses fine goose or duck feathers and provides a high level of warmth, trapping body heat and circulating it, keeping the whole body core warm. This is the traditional insulation type and is a good choice for earth-conscious parents, as down is replaceable and biodegradable. However, down is heavier and bulkier than a more modern synthetic alternative and takes considerably longer to dry. Synthetic insulation provides warmth with less bulk than down, and is more breathable than down insulation. Synthetic insulation is more effective at maintaining body heat when wet and dries considerably faster than down. However, it does not trap heat as effectively and cools much faster than down. Choose different fill power or fill volumes, allowing you to select a season-appropriate and activity-appropriate insulation level, ensuring your child stays warm without overheating.
Fabric of Children's Body Warmers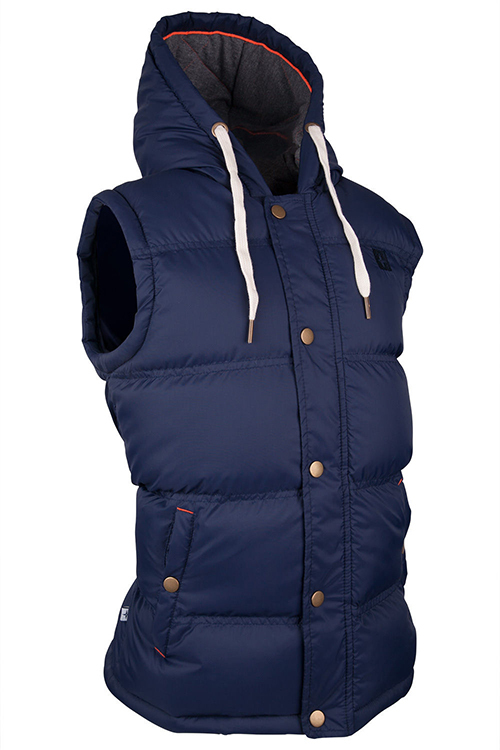 There are a variety of fabrics to choose from for children's body warmers, including fleece and polyester. Choose a high-quality, lightweight fabric for ease of packing, durability, and comfortable wear. To ensure the insulation does not fall to the base of the gilet, choose a quilted version. To better meet the needs of your child, consider if you require a waterproof fabric for use in adverse weather or a high level of breathability, more suitable for dry weather,
Features of Children's Body Warmers
Aside from fabric and insulation, the features of your child's body warmer are other key aspects. For use in very cold weather, consider purchasing a body warmer with fleece linings around the shoulder cuffs, at the neck, and around the hem, helping keep more heat inside. Consider whether your child needs multiple pockets, and choose a model with zip pockets to keep belongings safe. Handwarmer pockets are a good choice for comfort. Elasticated toggle closures at the hem help trap in more heat. A hoodie-style body warmer provides extra warmth, particularly if the hood has a fleece lining. For lightweight protection against rain, opt for a gilet with a roll-away hood in the neck.