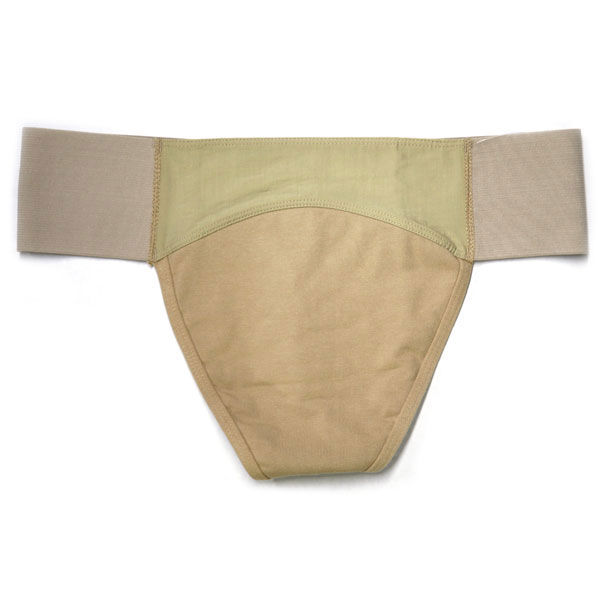 The term dance belt can cover a diverse range of items, including ballet-specific accessories and decorative belts for different forms of dance. Given the wide-ranging scope of dance belts, buying one for a child can be a complicated process that can leave parents and adults confused. A bit of research before one sets out to purchase a dance belt can aid in the process. This guide takes readers through the options available when it comes to shopping for dance belts, looking at their applications in multiple contexts. The guide also walks readers through some of the retail channels for purchasing a dance belt and offers helpful suggestions for the buying process via the online auction site, eBay. By leveraging the information in this guide and then accessing the resources available to them, parents can find the ideal dance belt for children so that they can excel and have fun in the creative world of dance.
Types of Dance Belts
As mentioned earlier, a dance belt is an all-purpose term that can refer to several different items a child might need to leverage in his or her dance pursuits. The following section looks at each main category of dance belt in turn, addressing how they are worn, why they are needed, and what types of dance classes require them. It also covers certain requirements that dance and ballet academies might have with regards to these accessories.
Ballet Dance Belts for Girls
In classical ballet, the placement and the alignment of the hips is essential in achieving good form. Some ballet teachers therefore require that female dancers who are just beginning to understand the basics of form in dance wear a thin elasticised belt at the waist or hip. These ballet dance belts are sometimes referred to as waist belts or hip belts. The belts are thin and can help a teacher ascertain whether a child is balanced and on form. They also create a polished look and finish to a ballet ensemble. Ballet dance belts can come in a range of widths and an array of colours, although they traditionally come in white, black, and pink, which are uniform colours of ballet.
Ballet dance belts can also sometimes come already affixed to a leotard. These options are typically called belted leotards, or leotards with belts. The leotards usually come in traditional ballet colors, although some selections might vary from the uniform white, black, and pink found in the classical ballet world.
Requirements for Girls' Ballet Dance Belts
Many ballet academies require a specific colour of dance belt as part of the official dance uniform of a class. An academy might also specify a particular width. Before buying a ballet waist belt for a girl, consumers should make sure that they have the correct specifications required by a child's ballet school.
Ballet Dance Belts for Boys
Ballet dance belts for boys are supportive undergarments that resemble a jock strap in many ways. These athletic support belts allow male dancers to execute complicated leg moves that might otherwise cause painful friction or movement. While young boys may choose to just wear shorts to ballet class with regular undergarments, some ballet academies want children to get used to a ballet dance belt early on and ask that they wear these belts from the start.
A boys' dance belt has a front support element and usually features a thong design in the back. Some dance belts for boys are sold as "comfort" dance belts and can feature a full-bottom design, but not all dance academies accept these. The hip straps on a boys' dance belt can be either thin and worn high on the hip, or they can be wider and covering a solid band of the mid and upper hip.
Requirements for a Boys' Ballet Dance Belt
Before purchasing a dance belt for a boy to wear in a ballet class, a parent should confirm the requirements with the child's ballet academy. Some schools require that boys wear only thong dance belts and eschew comfort models. Dance belts are also often required to closely match a child's skin tone. Confirming these essential details beforehand can ease the purchasing process.
Sizing a Boys' Dance Belt
The fit of a boys' dance belt is an extremely important point to consider. The proper fit can be a requirement of the ballet school but also can go a long way towards making a dance belt easier and more comfortable for a boy to wear.
Dance belts are usually sold along the small, medium, large, and extra-large spectrum of sizes. Many boys may need to wear a small adult size, as choices in dance belts specifically for boys can be limited. Since sizes vary largely from manufacturer to manufacturer, the sizing of a dance belt should be confirmed in detail before a purchase is made.
Belly Dance Belts
Another type of dance belt is one that can be used in belly dance. Some girls may wear these in a modern dance class or might enjoy them just as fun, fancy dress options. Belly dance belts usually feature a scarf-like design that wraps around the hips at an angle. Small bells or jingles are affixed around the entire belt so that a dancer's movements create a pleasant sound every time she dances. These belts are very ornate and can have gold and silver detailing as well as a fringe hem.
Ballroom Latin Dance Belts
Another type of dance belts is meant for girls who learn latin dance in a ballroom discipline or are studying latin dances such as salsa and samba. Ballroom Latin dance belts are similar in theme to the belly dance belt, in that they are designed to respond to a dancer's movements and create a corresponding effect. The effect however does not focus on creating a sound but rather on creating visual movement. These belts often feature a row of light beaded threads that swish and sway when a dancer moves. More ornate versions can feature feathered rows instead, and the emphasis is, again, on movement and sway.
Shopping for a Dance Belt
When shopping for dance belts, consumers may find that offline retailers such as local dance shops may carry a limited selection of items. With regards to dance belts for boys, many dance shops may not carry a wide selection, since many dance academies do not require boys to wear dance belts until their teen years. Regarding decorative dance belts, dance shops may have some options available, as might fancy dress shops, but these are often rotated on a seasonal basis and based on certain notions of what is on trend. Ballet-specific retailers also have a selection of ballet dance belts. If one is looking for a more comprehensive catalogue of dance belts for boys and girls, then the online auction site, eBay, is a great choice. At this website, one may find a more diverse range of items all year long.
Buying a Dance Belt on eBay
When beginning the purchasing process for a dance belt on eBay, a good first step is to run a keyword search via the search bar located at the top of any page on the site. To get a wide-ranging idea of the items available on eBay, you can run a search using a general term such as "dance belt&". You can also run a search using a more specific term if you have an exact product in mind already. The site itself also makes useful suggestions when you run a search; these related search suggestions can help focus your search or open up new possibilities to explore.
An important part of the buying process on eBay is taking the time to get to know the sellers from whom you want to purchase products. The research on sellers can provide assurance that you are getting what you want from the website. You can do this by looking through a seller's past auctions and reviewing the feedback the seller has received from previous customers. When your purchase is complete, you might also consider leaving your own feedback to aid other customers in their searches for dance belts.
Conclusion
Finding and purchasing a dance belt for a child's dance class can be a complicated or confusing process for one who is not familiar with the product offerings in the field of dance. A parent can overcome the confusion by determining the requirements of the child's dance school and looking into the different types of dance belts in the market. This can help a parent to zero in on the right dance belt choice for a child, so that buying a dance belt becomes a simple process of accessing the right kind of retailer. The online website eBay represents a great resource for accessing different types of dance belts for children. On eBay, one can find anything from an ornate belly dance belt to a traditional hipline ballet belt. By reviewing the website's extensive list of auctions and the quality of the sellers, consumers can find the ideal dance belt for children.