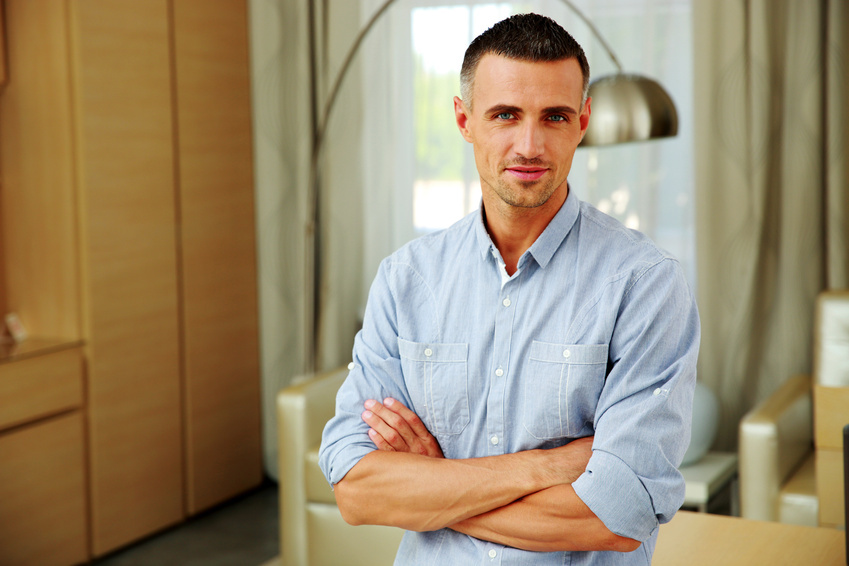 Bespoke men's shirts are custom-made to the buyer's specifications and measurements. While lower end-quality shirts may be characterised as off-the-rack, factory-made, or ready-to-wear, higher-end bespoke shirts are typically made-to-measure. These high-end men's dress shirts are renowned for their extreme comfort and flattering appearance.
Fabric

Bespoke men's formal shirts come in a variety of fabrics; thus, buyers should keep in mind where they intend to wear the shirt, as not all fabrics are suitable for all occasions. Cotton and linen bespoke shirts are ideal for office wear; due to their lack of flexibility, consider a less tapered waist style for optimal comfort. On the other hand, more fitted styles are ideal for occasions that require the wearer to stand for long periods. The shirt's slim lines keep the fabric from blousing at the waist. Still, if the bespoke shirt is intended for evening wear, consider those constructed of silk or synthetic fibres; a smooth fabric with a small amount of sheen, such as brushed cotton or rayon, proves ideal. Shinier fabrics tend to accentuate the contours underneath; thus, avoid this material if you are carry your weight around your middle.
Collar Type
There are over 25 different collar types, including spread, rounded, pointed, button down, high, and stiff. The collar of the shirt lies closest to the face; therefore, it greatly contributes to the overall look of the shirt. Longer collar points set at a steeper angle best flatter a round face, as they serve to elongate and slim one's figure. On the other hand, those with a long, thin face should opt for a collar with a wider flare and shorter points, such as the spread collar. Still, banded-collar men's designer dress shirts, commonly referred to as collarless shirts, are designed to be worn without a bow tie. These less formal bespoke shirts offer the wearer a clean, contemporary look. It is important to note that when the top button is fastened, the collar should feel loose enough to allow for two index fingers between it and the wearer's neck.
Shirt Cuffs and Sleeve Length

Bespoke shirt cuffs come in several styles, including standard, barrel, and French cuffs. Standard or barrel cuffs have buttons stitched to the shirt and fasten closed; these cuffs do not need to be rolled or doubled before wear. On the other hand, French cuffs, are folded and fastened with cufflinks; these cuffs read more formal and best suit black-tie events. Still, bespoke men's shirts come in both short and long sleeve styles. Choose short sleeve shirts for casual settings, while long sleeve shirts, which fare well in more formal settings, are more acceptable office wear.