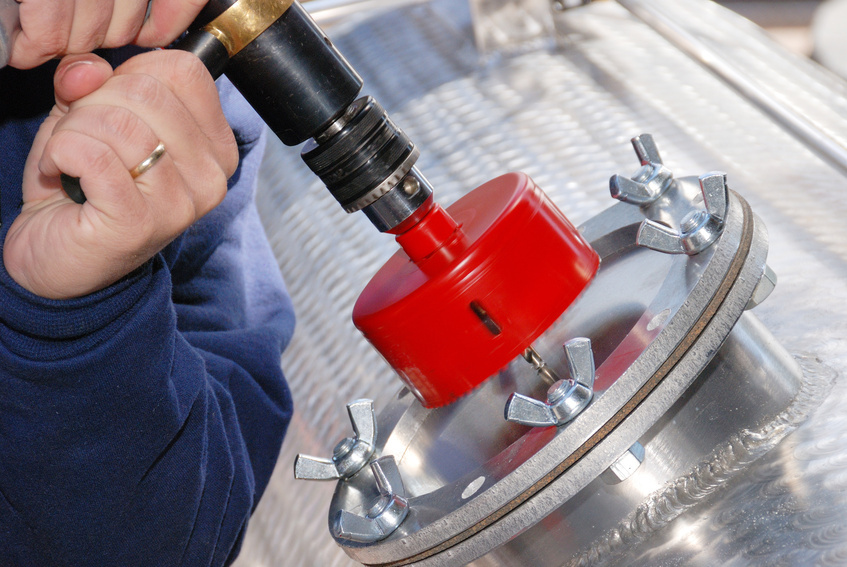 Drilling holes for routing cables, making birdhouses, or otherwise creating holes larger than a standard drill bit requires a hole saw if you want to get the job done correctly. Hole saws come in round and square shapes, and several sizes ranging from 10 mm to over 100 mm. Choosing the right size, considering the type of hole saw, and choosing the right material are all important to buying a hole saw.
Hole Saw Sizes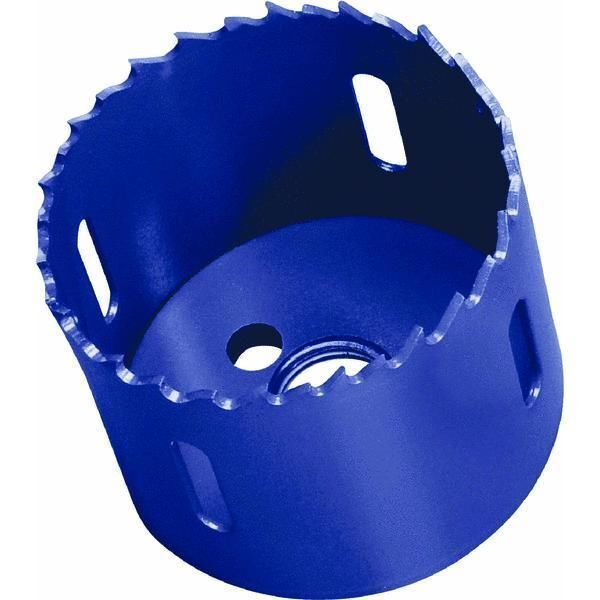 The hole saw size is important for anyone planning to buy just one saw for one specific project. However, it is also possible to buy a hole saw set with a variety of different sizes, and possibly different types, of saws in one kit. The best way to check the correct size for one saw is to measure the diameter of the space where you need to drill a hole, and then use that to select the correct size for the hole saw. All hole saws use diameter rather than circumference for sizing. Some common examples include 70 mm, 80 mm, 90 mm, and 100 mm. If you are using the hole saw to make room for a pipe, then use a saw that is slightly larger than the pipe to ensure that it fits.
Hole Saw Types
Hole saws come in several types, but the majority of them go onto the front of an electric drill. Adjustable hole saws and circle cutters can drill several sizes of holes by adjusting the teeth. Depending on the cutting edge, and the power of the drill, the saw is good for various materials. Hole saws also feature different sizes of drill bits, with the longest options offering the most safety, and the shortest options offering the most stability. Some hole saw kits come with removable saws that fit over the drill bit, which allows you to swap out the size on the same bit. While not as convenient for drilling, these types of kits are easier to store and take up less space.
Hole Saw Materials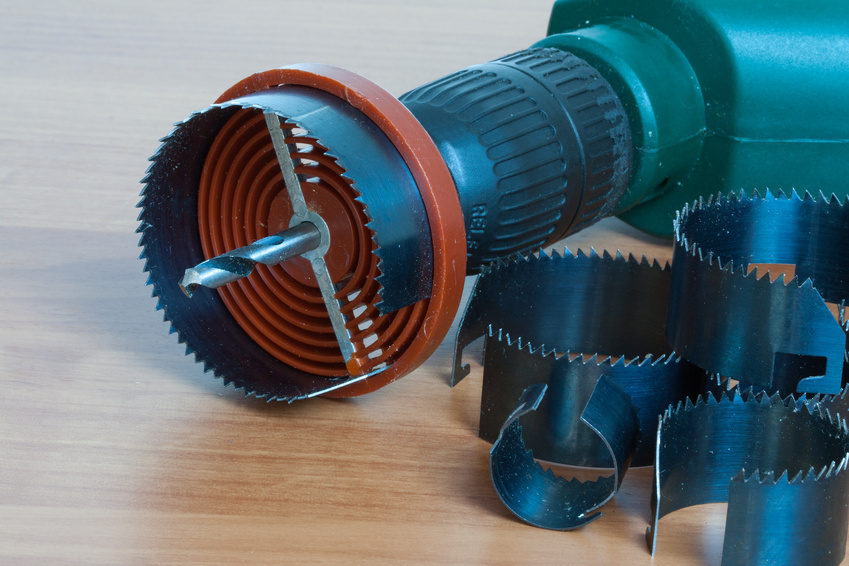 Metal hole cutters require the most powerful drill, and usually feature diamond tipped or carbide blades capable of drilling through metal. Wood hole saws are more common and feature softer metals such as steel and titanium, although the latter is often seen on metal cutters as well. Wood saws are usually for cutting plastic as well. Tungsten and carbide are popular for masonry hole saws.