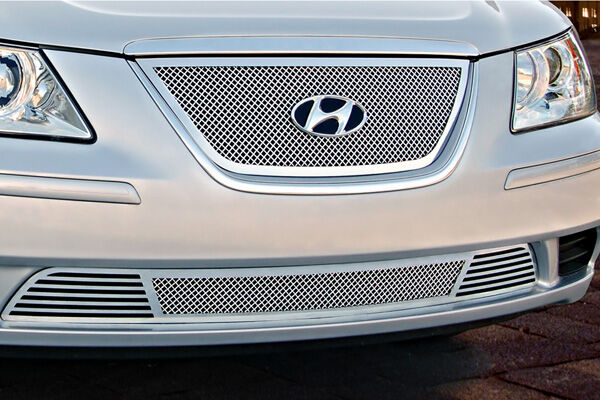 Europe's competitive supermini car market received yet another addition with the introduction of the Hyundai i20. Debuting in October 2008, the first-generation Hyundai i20 from the South Korean manufacturer was launched at the Paris Motor Show. However, this car is not sold in South Korea because of the availability of the Accent hatchback. The cars for European markets are assembled at Hyundai's Turkey plant. Forerunners to the Hyundai Getz that was discontinued in 2011, the Hyundai i20 and the newer ix20 are hatchbacks, available in three- and five-door versions.
There are many people who do not find enough reason to buy new cars, paying high prices especially when there are used cars in very good condition, available through online retailers such as eBay. Used cars are much cheaper, and for people who know how to spot a good car, a used car is a very good bargain indeed. When buying a Hyundai i20, one needs to consider the different versions available, in addition to the interior and exterior features. It is also important to know what to look for when buying a used Hyundai i20 as well.
Versions of the Hyundai i20
The Hyundai i20 is available in 13 different versions in petrol and diesel. The models are built heavier due to the comprehensive array of safety equipment on the Hyundai i20. All versions of the Hyundai i20 have six airbags and the electronic stability programme, or ESP, a computerised safety technology that detects and reduces traction loss to help the driver regain control of the car. The car received the five-star crash test rating in the year 2009 from Euro NCAP, a non-profit international association, backed by seven European governments.
The Hyundai i20 has a number of model variants with different features. A front-end design in the newer Hyundai i20 cars incorporates a hexagonal grille and fog lights on the front bumper.
Trim

Features

1.2 Classic 3-door, 5-door

1.2 Active 3-door, 5-door

1.2-litre petrol engine, front-wheel drive, 5-speed manual transmission

1.1 Classic CRDi 75PS Hatchback

1.1-litre diesel engine, front-wheel drive, 6-speed manual transmission

1.4 Active 5-door

1.4-litre petrol engine, front-wheel drive, 6-speed manual transmission

1.4 Active Auto Hatchback

1.4-litre petrol engine, front-wheel drive, 4-speed manual and automatic transmission

1.1 Active CRDi 75PS 5-door

1.1-litre diesel engine, front-wheel drive, 6-speed manual transmission

1.4 Active Blue Drive 5-door CRDi 90PS

1.4-litre diesel engine, front-wheel drive, 6-speed manual transmission

1.1 90PS Blue CRDi 5-door Hatchback

1.1-litre diesel engine, front-wheel drive, 6-speed manual transmission

1.2 Style 3-door

1.2-litre petrol engine, front-wheel drive, 5-speed manual transmission

1.4 Style 5-door

1.4-litre petrol engine, front-wheel drive, 6-speed manual transmission

1.4 Style CRDi 90 PS 5-door

1.4-litre diesel engine, front-wheel drive, 6-speed manual transmission
Base level Classic cars have front power windows, air conditioning, central door locking, and a four-speaker audio system with CD player and radio.
The Hyundai i20 Blue has diesel combustion engine with very low CO2 emission levels at 84 g/km. This is the result of Hyundai's Blue Drive technology features such as 'Intelligent Stop & Go'. The Blue model car engines switch off when the car halts and restart when the clutch is depressed.
The top-of-the-line variant of the Hyundai i20 is the five-door, 1.4 CRDi 90PS Style with a top speed of 108 mph. Safety features include antilock braking system, electronic traction control, four-wheel disc brakes, rear camera-type parking distance sensors, and halogen headlights with dusk sensor and height adjustment. The car also has automatic air conditioning with one climate control zone and an audio system with six speakers.
Interiors and Seating in the Hyundai i20
Some features in the interiors of the Hyundai i20 are common to the different models. These include features such as front door pockets, interior lights, and luggage compartment lights. Barring the Classic three- and five-door cars and the Blue five-door, all other models have a leather steering wheel and gear knobs. The seats on all models have cloth upholstery. Driver's seat height adjustment and split folding rear seats are other features found on all models.
Cigarette lighter and ashtray, front cup holders, front map reading light, power-assisted steering, remote boot release, and spare wheel are the other conveniences that all Hyundai i20 owners can enjoy.
As far as technology goes, all models come equipped with USB and auxiliary connections, trip computer, and MP3-compatible CD players and radios. Individuals who are looking for Bluetooth connectivity, voice recognition, and steering wheel audio controls must settle for higher trim levels such as the Active three- and five-door and the Style five-door vehicles.
What Hyundai i20 Buyers Can Expect on the Exterior
High-tensile steel is extensively used in the robust body-shell structure. Coupled with the six airbags, including front, side, and curtain airbags, and the plug-in ISOFIX mounting points, these features provide enhanced safety for passengers. Buyers of this supermini car can select between 15-inch steel wheels on all Classic and Blue models, while 15-inch alloy wheels are fitted on the Active three-door and five-door and the Style five-door models. Larger 16-inch alloy wheels are available only for buyers of the five-door Style 1.4 and Style 1.4 CRDi cars.
All models are painted using solid paint and have body-coloured bumpers. The higher Active and Style models have body-coloured mirrors and door handles. Customised metallic paint may be ordered on the Classic and Blue models, while those opting for Active and Style models have an additional choice of pearl paint.
Tips for Buying a Used Hyundai i20
Strictly adhering to a few steps when buying a used car ensures that the buyer gets the value for the money spent. This also takes care of mechanical issues for a longer time as long as the car is serviced regularly.
Once the budget for the car is allocated, finding the right car comes next. It is important to take into account considerations such as what the car is needed for, how many passengers it may carry regularly, fuel requirements, boot size, and service and repair costs. Additionally, answering the question about whether the car has all that the buyer is looking for is crucial in selecting the right model.
Another important task for the buyer is to ask for details about the model, registration number, tax disc details, and MOT test number. Buyers can cross-check the details, especially the MOT history, provided by the seller on The Driver and Vehicle Licensing Agency's online vehicle enquiry service. When meeting the seller for inspecting the car, ask for the 'logbook', also called the V5C vehicle registration certificate with the DVL watermark and the appropriate serial number. The vehicle registration number, the engine number, and other details provided by the seller should match the information in the logbook.
Buying a Hyundai i20 on eBay
Customers desirous of purchasing a Hyundai i20 online should be able to find numerous listings for several Hyundai i20 models and variants on eBay. Hyundai car listings can be found under a category such as 'Cars, Motorcycles & Vehicles' as well as in the 'Cars' subcategory. Shoppers can then sift out the listings for the Hyundai i20 variants.
The individual listing page carries details and pictures of the cars on sale. The seller's contact information, including the mobile number and email address, is listed as well so that a potential buyer can contact the seller for clarifications before committing to a purchase. The listing page also includes the ratings and feedback for the seller, which provides a fair indication about the seller's popularity on eBay. Sellers who have done exceptionally well with their customers receive a badge of excellence; these are eBay's Top-rated sellers from whom customers can expect to receive quality products and service. When a large amount of money is involved in a purchase, shoppers should deal with eBay's top sellers as much as possible. They are also well advised to proceed with a purchases only after they are fully satisfied about the cars they plan to buy.
Conclusion
The new Hyundai i20 is a supermini hatchback car available as 13 variants of the Classic, Active, and Style. The automaker offers both petrol and diesel versions with various engines specifications. This updated version of the Hyundai i20 has been designed to provide occupants with enhanced levels of driving comfort and extra room.The emphasis is on greater efficiency, fuel economy, and reduced CO2 emissions without compromising on driveability, riding comfort, and spritely performance.
The Hyundai i20 cars are primarily budget cars, but the category also includes some variants in the higher segments, such as the 1.4 Style CRDi 90PS and the 1.2 Style three-door. All Hyundai i20 cars have enhanced safety features using both active and passive safety equipment and non-intrusive electronic aids including Electronic Stability Programme, or ESP, and Vehicle Stability Management, or VSM. Customers can find both new cars as well as used cars in good condition on eBay. And as the Hyundai i20 cars are priced reasonably, there is definitely one car that fits every budget.