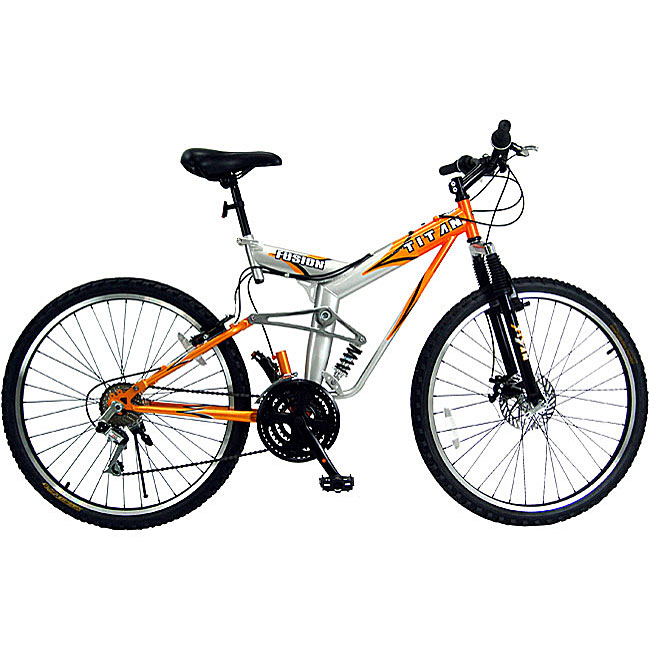 The nature of mountain bikes is that they are usually put through considerable strain throughout their lifetime. Many mountain bike owners will use their bicycles to participate in off-road and cross-country activities, which often put the most pressure on the bike's frame. These strenuous activities can often lead the mountain bike frame to crack, sever at welded points, become rusted or decay, and generally prevent it from allowing your bike to perform to the standards it once did.
Fortunately, buying a replacement frame for your bike is a lot less expensive than paying for a completely new bicycle and eBay always have a fantastic selection of bike frames listed on the site. If you would like to find out how to find a great replacement mountain bike frame on eBay, just read this simple guide so you know what you're looking for.
Which Material is Right for You?
Mountain bikes frames are produced from a number of different materials, most of which are various types of metals. There is no single frame material which is comprehensively better than the rest, picking the right frame will often come down to personal preference and what will work well with the remaining parts from your existing bike.
The following table will explain the different properties of the most common materials used to make bike frames and in why you should choose them for your new bike frame:
Material

Properties

Great For

Aluminium

Heavy
Hardwearing
Inexpensive

Cyclists who want a robust bike frame with some weight behind it for additional stability

Titanium

Lightweight
Hardwearing
Rare

Cyclists who want a robust bike with a highly responsive ride profile

Chromoly

Lightweight
Hardwearing
Stiff

Cyclists who are looking for good all-round performance form their bike frame

Carbon Fibre

Lightweight
Stiff
Brittle

Cyclists who want a lightweight frame and aren't too worried about durability
As you can see from the table, these four materials all offer various different properties, which will affect your bike's performance in a variety of ways. To illustrate further:
Carbon fibre is listed as being brittle; although it is usually an extremely strong material, dents can compromise its structure and will leave the frame susceptible to cracking.
Carbon fibre makes some wonderful bike frames, but it's strongly advised that you only purchase one if you don't partake in any form of strenuous riding, which could result in unnecessary damage to the frame.
Each of the other three materials, chromoly, titanium and aluminium are all very good all-round performers.
Titanium and chromoly provide riders with practically identical frame properties; the only difference being that chromoly is often available at a more affordable price than titanium.
Titanium bicycle frames are becoming much less common to find, but there is often a decent selection available on eBay for those who have their heart set on one.
Aluminium frames are much more readily available, but they are often seen as inferior because they are heavier than frames made from other materials. This certainly is not the case however; many riders actually prefer the added weight that an aluminium frame can provide because it increases the stability and balance of the bike.
New or Used?
The great thing about eBay is that it offers shoppers such a wide variety of options so that they can secure the best possible deal for themselves. One of the options that eBay affords its customers is the choice of either buying new or used items. This feature is particularly useful when it comes to mountain bike frames, as they are often just as good used as they are brand new.
Whilst you could always just replace the broken part with a spare, some people choose to buy a new bike instead. This means that people are likely to list the remaining parts of the bike on eBay in order to recoup some of the money they spent on a new bike. It is completely your choice as to whether you decide to purchase a new or used frame for your mountain bike, perhaps it is best to browse eBay's wide selection and simply choose your favourite. This decision should be regardless of whether it is new or used. Rest assured however that any used mountain bike frames that you buy on eBay will be of good quality and often are in a similar condition to brand new ones.
What Size do you Want?
Something that novice mountain bike riders do not always understand is that mountain bike frames come in a wide range of sizes to cater for cyclists of any size. Adult bike frames will generally start at 15 inches and most retailers will stock up to a 23 and a half-inch frame with frames for every half-inch between these two sizes as well. There are numerous techniques to finding the solution that suits your requirements:
The best way to find out which frame size you need is to measure your inseam and find a chart online which will helpfully crosscheck your inseam measurement to the frame size you will require.
Once you know which frame size is going to be the most comfortable for you, it's easy to find a great frame on eBay; you have the ability to single frames out by their size so you can be sure you're only looking at frames that will fit your bike and more importantly, be comfortable for you to ride with.
If you are looking for a mountain bike frame for a child, it is strongly advised that you choose a frame that will currently fit the child, not one that they can, "grow into" as it is likely that if they are given a frame that is too large, they will be unable to control the mountain bike properly and may have an accident as a result.
How to Search For Mountain Bike Frames on eBay
Searching for any spare or replacement mountain bike parts on eBay is easy thanks to the site's specialist inbuilt search functions which allow you to narrow down your choices until you've found the perfect mountain bike frame,, set of handlebars, tyres, suspension package or indeed anything else. eBay allows you to search by various conditions, which make it easier to find exactly what it was you were looking for. For example, you can if you made a search query for "mountain bike frames", you can then refine your search by the following different filters:
Frame material
Bike type
Condition
Price
Brand
Colour
Size
eBay Seller
What this allows you to do is to narrow find the perfect bike frame in a much quicker space of time that you normally would do. This isn't just the case for mountain bike frames, you can search for any spare bike parts you may need in this way. For example, if you were looking for a new suspension set for you mountain bike, you could search specifically for suspension forks, suspension units, shock absorbers, brake components and handlebar units. These unique search categories mean that with eBay, you will never miss out on finding the perfect replacement and spare parts for your mountain bike ever again.
Conclusion
Finding a great deal on a mountain bike frame on eBay has never been easier; just remember the tips mentioned above in this guide and you won't fail to find a fantastic frame, which would rejuvenate any bicycle. Determine what material you would like your new frame to be made out of by asking yourself some simple questions about your bike usage and how and where you cycle. Here are our final recommendations:
If you spend a lot of time cycling off road or on downhill courses, you are better looking at a chromoly or titanium frame, whilst if you're only interested in speed, a frame made from carbon fibre would be a better choice.
Ultimately though, the decision is down to you, the cyclist and what you will feel most comfortable riding with.
Don't spend too much time worrying about whether to buy a new or a used frame; there isn't a particularly wide pricing gap and it's much better to buy the frame you want regardless of whether it is used or new.
Many used mountain bike frames that are listed on eBay are in fantastic condition and may even be practically new anyway.
Think about the size of your frame and what is going to be most comfortable for you to ride with your body size and shape taken into account.
Do your research and use reference material to be completely sure that you have chosen the correct frame size before going ahead and bidding on anything.
Finally, use eBay's specially designed search tools to track down the ideal frame, which will keep your bike in working order for years to come. Search for frames by brand name, size, colour, shape, and material amongst other things. You're bound to be glad that you chose to find your new mountain bike frame with eBay.