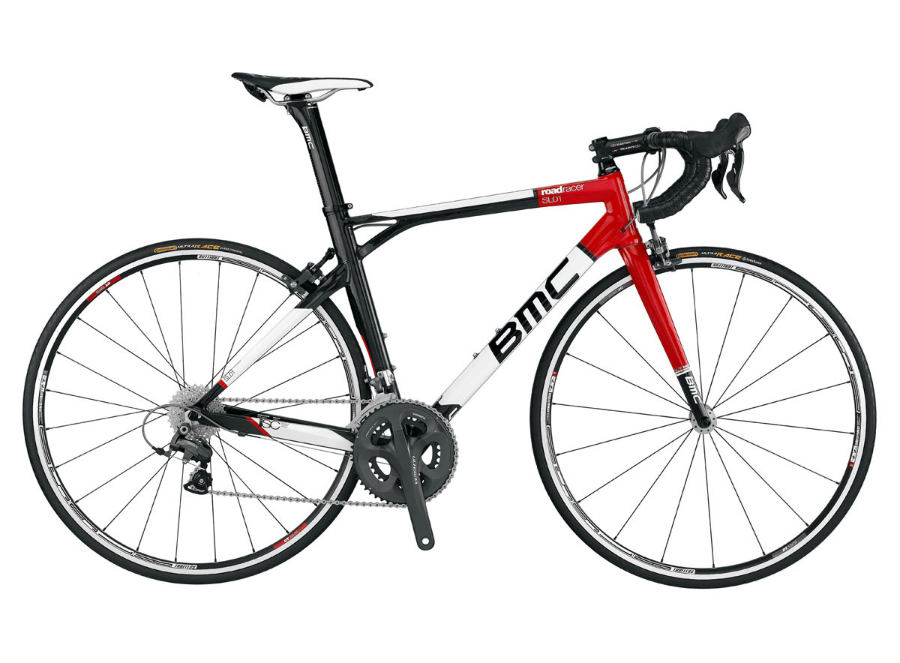 Buying a road race bike is a long term commitment and can sometimes be confusing with so many different brands, styles, sizes and frames. eBay offer a huge variety of bicycle options from mountain bikes, to town and recreational bikes, bikes for children and bike accessories, all at affordable prices. They will also offer great advice on how to buy and sell on their website confidently.
This guide will give you an overview of road race bikes, the options and decisions that the buyers are likely to be faced with, and the questions that would be wise to ask before you start searching for your new road race bike.
What is a Road Race Bike?
Road race bikes are designed purely for pace. The frames are constructed from the lightest and most durable materials, they fashion smooth thin tyres, have higher seating positions and lower handlebars to increase speed. Although the majority of road race bikes share similar traits, it is still important to consider fitness levels, height, and the aesthetics of the bike.
This guide should help buyers prepare and provide advice on how to select the style of bike to buy, and how to personalise your bike. The guide will highlight that there are plenty of options to choose from.
What You Need to Know Before You Buy a Road Race Bike
Road race bikes are a long term commitment, they will characteristically last at least 6 or 7 years, so the right buying decision is required in the first instance.
Read this guide and make notes about the points and questions raised in this document. Then when the selection process starts, remember to read the notes.
Before you start searching work out budget restrictions, to narrow your choices quickly.
Budget
It is important to know approximately the budget before the research stages. That way it is easier to quickly highlight the bikes that would be more applicable to the buyer's needs, so they can get more information on the individual bikes. The budget will then tell provide enough evidence to what kind of frame, wheels and extras that are possibilities. Remember, looking online could offer a great deal more options all within the budget allocated.
Frames
Since road race bikes are known for their speed, their frames must be light in order to compliment their aerodynamic nature. Frames are typically constructed from a carbon, titanium or aluminium frame as they offer the lightest and strongest options. Each has its advantages and disadvantages.
Carbon Fibre is one of the newest and most popular materials; it is the lightest and offers a middle range price for bike frames. Its malleability means that it can come in a huge variety of shapes and designs.
Titanium frames are often at the top end of the price range, but are so because they are purchased for their longevity and brute strength. Titanium frames last the longest, but are sometimes on the heavier side of road race bike frames.
Aluminium is favoured amongst road racers for its durability and can be found at a price within budget if researched wisely. Aluminium frames are sometimes marked up depending on how it has been manufactured.
Wheels
Buying bike tyres can sometimes be a confusing and frustrating experience since they are sold in so many sizes, brands, strengths, materials and thicknesses. Often when purchasing a bike frame, the wheels will also be included, but even once you acquire the bicycle, the wheels may be the first thing that the rider wants to replace.
For serious road racers, it is possible to buy "extra light" racing tyres, that are produced from a carbon but they are extremely expensive, and could be considered a waste of money if tyres are frequently replaced.
The majority of other tyres will fit into one of two categories;
The Clincher:
The tyre that is most commonly used on any type of road bike, it has a thin inner tube that fits inside an outer rubber tyre and blown up to the desired size. This tyre is the easiest to replace, as tubes are easy to get to, and affordable, the most common tyre and more than simple to find online, or at any high street bike shop. Unfortunately, it has been found that flat tyres are a frequent occurrence with this type of tyre and therefore dissuades some people from buying them altogether. If buyers have got a more flexible budget it might be worth considering a tubular bike tyre.
The Tubular:
This type of tyre is used commonly with road race bikes, simply for its strength and reliability during races. This design has the same principle but the inner tube is sewn, or glued to the outer rim making the structure stronger, and less likely to be punctured. They have a high tread count, and wear slowly, meaning that they will normally last longer than a standard clincher. However, the inner tube remains awkward to reach, and in some cases, when faced with a flat, people give up entirely and result to throwing the tyre and buying a new one which can get expensive.
Pedals
For racing, buying a 'clipless pedal system' means that it is possible to clip racing shoes to the pedals of a bike, for increased leg to road momentum. The 'clips' are sold with the pedals and clip into the shoes, so it's important to find out or ask whether the shoes are compatible with the pedals that are in the purchasing decision. If already purchased some clipless pedals for another bike, enquire as to whether they are able to be transferred before spending the money. Some will be compatible with road race bikes, even if they were previously bought for a mountain or recreational bike.
Aesthetics and Accessories
There are thousands of ways to personalise, get creative with a bike, or add extras to increase the cycling experience. There are coloured, patterned, leather or themed bicycle saddles, front or back lights, stickers and logos, or a designed helmet for your own use.
If more interested in the serious side of racing, think about racing shoes, clothing, helmets and gloves that may benefit the racing style and speed required. There is the option to also purchase specialised road bike handlebars, called 'Aero handle bars', the majority of handle bars on racing bikes will be 'drop bar handle bars' which sit you lower on the bike, the aero handle bars are commonly used for time trials and give a more aerodynamic riding position by sitting you on an increased downward tilt.
Sizing
The simplest way to find out what size bike is needed is to go and do a test ride, experiment with a few different frames, sizes and makes. Decide on a frame that offers the most security. When there are so many varying makes and manufacturers, heights and weights, it is almost impossible to find a bike frame that will fit perfectly. But once you find a frame that sits comfortably, it is easy to adjust the seating position, and handlebars. Here are some useful guidelines to follow:
It is of paramount importance that on road race bikes the weight is evenly distributed between torso and arms, uneven balance can affect cycling speed, and cause longer term damage in the shoulders and lower back.
When sitting on it, you must make sure that there is at least one inch clearance from foot to floor when sitting straight on the bike.
Make sure the seat is at the right level, rotate the pedals round, and when the foot is at the lowest possible point of rotation ensure there is still a slight bend in the leg.
Hold onto the handlebars, and check that your elbows are also still slightly bent whilst holding on. They must not be straight, or feel like you are reaching for them. Road race handlebars are normally set at 1" below the height of the saddle to give the optimum riding position.
Things to Think About Before You Buy
Make notes about the specifics of the bike you're looking for, the budget, the type of frame and wheels desired, plus any accessories that could be purchased.
Try out a few different bikes, and make notes about the size frame needed and the adjustments that might be needed to make.
Shop around for a few different bikes, don't buy the first one. There may well be a similar bike online at a more cost effective price.
Look online; there are thousands of nearly new bikes to choose from within budget.
How Do I Buy a Road Race Bike on eBay?
Looking for items on eBay is simple, fast and is a brilliant place to search since its payment options are completely safe and secure.
If you would like to start searching for road race bikes, all that is needed is to simply either, type 'road race bikes' into the search box that is given at the top of every eBay page, or follow the links from 'Sporting Goods' to 'Cycling' and then 'Road Race bikes'.
Spend some time thinking about what it is that you're looking for, and the types of bikes already tested. Look carefully through all the information, whether wheels and accessories are included, and the photographs the seller has provided. If there are more questions do not hesitate to Ask the Seller for more information about their product.
Visit the 'Buying Tips' page that has advice regarding the easiest ways to use eBay, and once ready either, 'Place a Bid' or 'Buy it Now', eBay is a completely safe and secure place to make payments, all customers are protected by the Buyer Protection Plan.