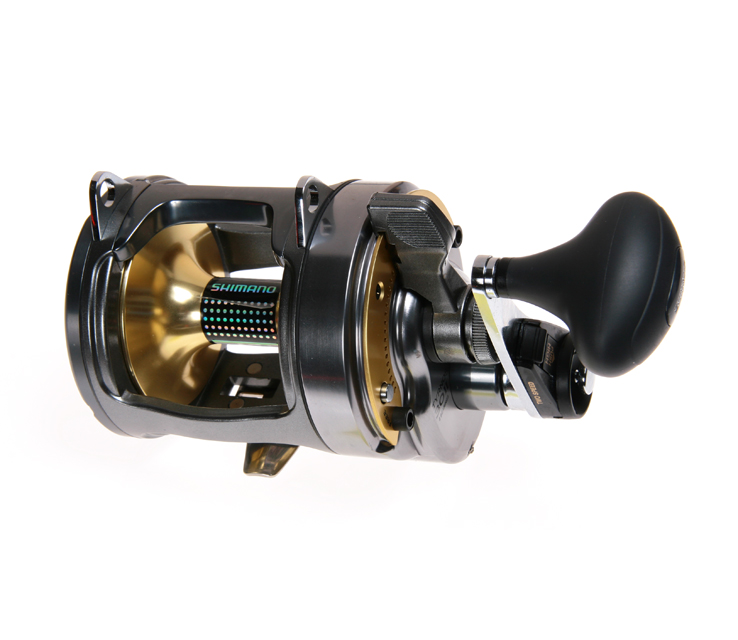 Saltwater fishing provides a different kind of challenge from fishing within freshwater areas such as lakes or rivers. The difference in environment, as well as the size and strength of the fish, in these areas provides a distinct need to take thought into the type of equipment that need to be utilised.
Unlike freshwater areas, salt-water environment will generally be much harsher on your equipment because of the salt in the water as well as the moisture in the air. When it comes to purchasing a reel designed for saltwater areas the main problem that is found is that the equipment can corrode or be damaged easily if the incorrect equipment is purchased.
Reels designed for saltwater are designed to be non-corrodible and often made from materials such as aluminum and graphite in order to combat the harsher elements that the saltwater creates. Using fresh-water equipment in salt-water regions such as in-shore areas is doable but not advisory as without provisionary care, the equipment can be damaged very easily. It is for this reason that if you're going to be fishing in salt-water areas then buying a new reel is the best course of action. An old fresh-water reel will not be as big, strong or durable in many cases.
This guide is here to help get the best out of your fishing needs and give some detailed information about what to look for when buying a Saltwater Fishing Reel.
Types of Saltwater Fishing Areas
Saltwater Fishing involves fishing in open areas of sea or ocean. The two most commonly referred to areas are Deep Sea and In-Shore.
Deep Sea Fishing
Deep Sea fishing is very much as the name suggests, fishing in very open areas of ocean typically using a boat or other means of transportation. Fishing in Deep Sea areas typically regards dealing with bigger and more powerful fish. The most common type of reel to use when Deep Sea fishing is a Multiplier Reel and that will usually be coupled with a heavy lure/bait and line. Deep Sea fishing will require a good level of fishing experience.
Best Reel Types – Multiplier Reels
In-Shore Fishing
In-Shore fishing comprises of fishing in an Ocean or Sea but at much lower water levels. Typically you'll be looking to fish off of a pier, beach or rock-jetty. You'll be dealing with big fish but likely not as big as the kinds of fish that can be encountered at Deep Sea level. Because of this, choose from a more varied selection of reels in order to accommodate your preferences and skill level.
Best Reel Types – Fly Reels, Spincast Reels, Spinning Reels
Things to Consider Before Purchasing Your Saltwater Reel
Take into account the following elements before choosing the reel type.
Body Material
For Saltwater fishing the reel body should be made from durable material.
The highest quality material for saltwater fishing reels is typically aluminum. Graphite is typically the next best type of material for a reel to be made out of.
Make sure the reel is made from stainless material.
Anodized or machine-bronzed aluminum will help fend off the corrosive effects of saltwater but will typically cost more to purchase.
Size
The size of your reel should typically reflect the size of the line being used.
Deep-water fishing will typically require a large sized reel in order to accommodate the larger line capacity whilst in-shore fishing will require a medium to large sized reel.
Take into account what type of saltwater fishing will be carried out before purchasing a reel and keep the size of the reel in mind.
The amount of gears that a reel features is important because it dictates how fast you can reel your catch in.
The more gears a reel has, the faster it will be at drawing the line back.
The spool is the part of the reel which holds the line in place.
Spools tend to be made from either graphite or aluminum.
Graphite spools will be lighter than aluminum spools.
The Four Main Types of Saltwater Reels
There are four main types of reels to choose from when it comes to purchasing a reel for salt-water fishing. These are Multiplier Reels, Fly Reels, Spincast Reels and Spinning Reels. Dependent on the type of saltwater fishing, and the level of experience of the fisherman, each of these reel types provides their own advantages. Make sure to know the type of saltwater fishing being implemented before purchasing a reel.
Multiplier Reels (also known as Conventional Reels and Bait Casting Reels) are great for fishing in Deep Sea areas because of their sturdy construction. A lot of Multiplier Reels are designed with bigger fish in mind and they will accommodate heavier lines and lures by design. They can also be used for In-Shore Fishing because of their versatility and ease of use.
Multiplier Reels typically include a level-wind mechanism in order to prevent the line from being trapped under itself during rewind. They may also typically feature two distinct handles which are operated by the thumb. One handle is designed for reeling in whilst the other is designed to slow down runs if necessary. This is usually more helpful when fighting against the larger, more powerful fish.
The reel will normally utilize a sophisticated drag method in order to compensate for this and automatically adjust the resistance for you. The reel works with the weight of the line, or lure, as it pulls on the line and instantly spins the spool in order to release more line.
Experience Needed – Medium/High
Primary Style – Deep Sea
Tips – Make sure the rod is designed for this type of reel
Fly Reels are single-action reels which are typically used by stripping the line off of the reel with one hand and casting the rod with the other. They are one of the most versatile types of reels and also one of the simplest reels to use.
Make sure the type of Fly Reel you choose is designed for the type of Saltwater Fishing you will be undertaking. Durability is a key issue and many Fly Reels will be designed for Ocean Environment areas but it's a good idea to make sure you're buying a reel designed for this type of area because there are many Fly Reels designed for freshwater areas.
The main purpose of the Fly Reel is to provide a smooth amount of drag when a fish makes a long run. A saltwater Fly Reel will typically feature a much larger diameter spool than most freshwater Fly Reels. This allows for an improved retrieve ratio and the design is optimised for the long runs of powerful ocean fish. The drag system in place in Fly Reels prevents spool overrun and tires fish out by exerting pressure on the line in the opposite direction.
Experience Needed – Low/Medium
Primary Style – Both
Tips – A very versatile type of Reel useful for all types of Saltwater Fishing
Spincast Reels
Spincast Reels are great for beginners; in fact they are often described as the ideal reel for children. They are highly useful for adults too and many Spincast Reels are designed to be tough and durable so are excellent for reeling in lively saltwater fish.
Spincast Reels use a spool which is set parallel to the rod but have a cover and a push button to simulate the way that Multiplier Reels function. The spool remains stationary until you press the button to cast and releasing the button allows for the lure to propel the line.
The main drawback to Spincast Reels is that the closed-face design limits the capacity of the line. This means that you will be unable to cast as far as you are able to with other types of reels. This will limit the type of fishing to In-Shore fishing as Deep Sea fishing typically requires a longer line.
Experience Needed – Low
Primary Style – In-Shore Fishing
Tips – Spincast Reels are a great choice of reel for a beginner or a child
Spinning Reels
Spinning Reels are probably the most popular type of fishing reel. They are the easiest out of the four reels to operate and allow for a choice between ultra-light, light and heavy designs dependent on the buyer's style.
Spinning Reels are great because they do not suffer from backlash. The line is released from a stationary spool by flipping a piece of metal wire across the spool. The spool keeps the line in place and will help to prevent snarls and tangles. The weight of the lure propels the line forward. They use an automatic anti-reverse mechanism which keeps the lines from spooling off once a strike from a fish is gained.
Lighter designs will handle light fishing better whilst heavier designs will handle heavier fishing better. Spinning Reels can be used for Deep Sea fishing but are often used for In-Shore fishing. For Deep-Sea fishing, a skirted spool is often a good idea because it allows for a longer cast and reduces tangles.
Experience Needed – Low
Primary Style – In-Shore Fishing
Tips –Spinning Reels are another good choice for beginner fishers.
How to Buy Saltwater Reels on eBay
eBay offers many different kinds of sporting goods and in particular offers a wide selection of fishing products including rods, nets, lures, reels, and more. eBay sellers are known for their competitive pricing and great reliability. The advantage of buying on eBay is the wide selection and the flexible payment options as well as the great personal communication between you and the seller before any purchase.
To search for Saltwater Reels, visit the Fishing portal. From there you will find a wide range of products to suit all fishing needs. Alternatively type in a specific search in the search box provided on every page.
Once ready to buy, either place a Bid, Buy itNow, or put down a BestOffer. Buying with PayPalwill ensure the transaction will go smoothly. eBay users are protected by the Buyer ProtectionProgram.
Whilst searching for your Saltwater Reel keep in mind the following points:
Make sure the reel is designed for Saltwater Fishing.
Make sure you are aware of what material the reel is made from.
Check to see if the dimensions of the product are mentioned.
Make sure you are aware of the type of rod the reel is designed to be used with.
Feel free to contact the seller with any questions. A seller is likely to have much more information about a product at hand. They may well have some helpful tips as well.
Conclusion
There are many kinds of different Saltwater Reels available and you should look to purchase one that fits your needs. Keep in mind the type of saltwater fishing that will be undertaken before any purchase is made. Make sure that the reel is not damaged in any way as even minimally damaged fishing equipment can create big problems. If new to fishing then do not hesitate to contact the seller in order to ask for some help. Finding the right Saltwater Reel is simple and easy on eBay.