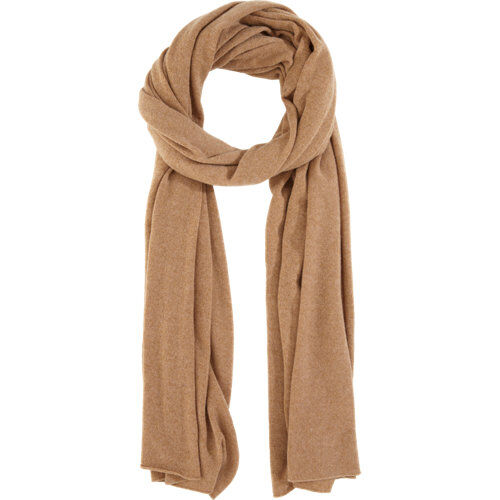 Shawls are a timeless and fashionable addition to any wardrobe, perfect to wear both in warmer months and winter months. Buying a shawl on eBay is easy and efficient, particularly for those wanting to avoid the hassle of leaving home to browse the selections of brick-and-mortar stores. And unfortunately, the shawl selection in many basic retailers can often be quite limited. Shawl hunting on websites like eBay provides buyers with far greater selection on top of the convenience of never needing to leave home, and shopping online saves savvy buyers a good deal of money. The auction-style listings of eBay allow potential shawl buyers to hone in on the items they want while sticking to their ideal price range. For those who are not sure what variety of shawl to buy, they should find out about the different types and varieties and the benefits and downfalls of each before making their final purchasing decision.
Types of Shawls
The types of shawls available to consumers are broken down into just a handful of basic categories based on their method of manufacture, fibre content, and embellishments. Each of these are important for buyers to consider when determining the qualities of their ideal shawl.
Machine-Made Shawls
Shawls which are machine made tend to be far cheaper than those which are hand made, for the simple time that machine production is far quicker and therefore reduces cost to the manufacturer. However, machine-made shawls are generally less ornate than hand-made varieties, and are generally made from cheaper fibres.
Machine-Knit Shawls
Machine-knit shawls are generally looser, with more drape than woven shawls. Knitting is the process of using a single strand to make the entire piece, using a system of loops and fine knots. Machine-knit shawls achieve a far finer, tighter knit than hand knitting, with the tradeoff being that most machine-knit patterns are not nearly as complex, original, or ornate as many hand-knit varieties.
Machine-Woven Shawls
Woven fabrics, unlike knitted ones, are not made with one continuous strand; instead, many different strands are woven and typically in a thatched pattern. This means that woven shawls are generally "tighter" than most knit shawls, with virtually no gap between threads. The threads used to weave shawls are usually far smaller than those used in knitting, meaning that woven shawls are generally ideal for spring and summer.
Handmade Shawls
Handmade shawls naturally take far longer to complete than machine-made varieties, but because of that, they often make up for the difference by using premium fibres, such as Alpaca or Angora. Also, handmade shawls are designed with especially complex techniques or embellishments.
Hand-Knit Shawls
Hand-knit shawls often feature more complex knitting than machine-knit varieties, and they are typically noticeably looser with more variation within the fibres and the knitting itself. Hand-knit shawls in particular often feature the most premium of fibres, because the worker must constantly feel the fabric, and smoother, softer varieties are often easier to knit quickly because they do not catch on the material of the knitting needles.
Hand-Woven Shawls
Hand-woven shawls are perhaps the least common variety of shawls. But while they may often feature less complex weaving patterns than machine-woven varieties, they are often found with fancier embellishments such as beading or fringe.
Shawl Fibre Types
Though it is very common for handmade shawls and machine-made shawls to both feature a blend of several different types of fibres, knowing the qualities which each fibre type independently possesses helps shawl buyers determine if a specific shawl best suits their needs. Some fibres keep the wearers warm and comfortable while out and about in winter; others are light and soft and far more ideal as a spring or summer fashion accessory.
Wool
Scratchy, lanolin-scented wool is no longer common. Ultra-soft varieties such as Merino wool is generally used in shawls, and commonly with treatments which make the wool safe to run through the wash with any other garment. Wool also has the benefit of being tough and relatively difficult to pill, and it has the added benefit of keeping its wearers warm, even when wet. Wool is often used in a blend with other fibres in shawls.
Angora, Alpaca, and Cashmere
Angora, alpaca, and cashmere are all soft and luxurious to feel, and all three have immense insulating properties, meaning they work well for keeping a shawl user warm through fall and winter. Unfortunately, each of these fibres is also quite expensive, compared to other options such as wool or acrylic.
Cotton
Cotton is soft, lightweight, and very breathable, making it a common staple for shawls of almost every variety. Cotton, like wool, also comes in several different grades and varieties, each of which have their own benefits. Some types of cotton feel and wear like more expensive linen, while Pima cotton has a distinctive softness and sheen which mimics that of silk. Unfortunately, cotton does not insulate well, making it a relatively poor choice for a winter shawl, unless it is heavily blended with other fibres, such as wool.
Acrylic
Acrylic is the most common synthetic fibre found in shawls, and though it is used to fashion very thick threads, which are also quite soft, it has almost no insulating ability. This is great news for those wanting to wear a chunky-knit style shawl as a fashion accessory, rather than to provide any real warmth, but it is a disaster for those purchasing a shawl to ward off the cold. Of all the other fibres commonly seen in shawls, acrylic is often the least expensive.
Silk
Silk is sometimes seen in a blend with acrylic or other fibres to enhance the fibres used in shawls with its special softness, durability, and sheen. Adding silk fibres to shawls greatly reduces the likelihood of pilling, and it also increases how well a shawl stands up to everyday use and frequent washing. Unfortunately, silk is quite expensive, and silk or silk-blend shawls are often in the top tier of costliness.
Embellishments
Some shawls, particularly hand-made varieties, are found sporting several types of embellishments. Embellishments are a wonderful way to display an accent colour on a shawl or to add another layer of interest to a more simple design.
Beading
Beading is perhaps the most common style of embellishment on shawls, and it is evidenced in two distinct fashions. In some cases, beads are incorporated directly onto the actual threads which comprise the shawl itself, and they are worked into the body of the shawl at even intervals through the normal knitting or weaving process. Adding beads in this manner greatly reduces the likelihood of the bead popping off during wear or washing. In other cases, beads are stitched individually onto the already completed shawl. Beads added in such a manner are usually far more likely to be lost over time.
Fringe
Tassels or fringe are also common embellishments of shawls, particularly thicker winter shawls. Fringe is generally added after the knitting process, or it is simply left on after weaving. Tassels are made by manufacturers by simply gathering existing fring or by stitching tassels onto the completed shawl. Fringe on woven shawls is likely to last longer without damage, but in all cases shawls with tassel or fringe should be handled with care, including hand washed so that the loose threads do not catch on other items in the wash.
Buying a Shawl on eBay
Now that you know what sort of shawl to look for, it is time to purchase it via eBay. Luckily, the process is very simple. Every eBay page, including the homepage, features a simple search bar. Simply click it and enter the basic description of your ideal shawl. For best results, make the description only a few words long. An example might be "beaded silk shawl" or "wool winter shawl". A detailed roster of the listings which matches your description should appear immediately. If this roster is more than just a few pages long, it may be beneficial to organise it according to the listing attributes.
Amongst other things, you can organise the listings based on their proximity to your location, how soon the listing will terminate, and the total cost of the item. Before bidding or purchasing, however, always remember to factor the cost of shipping into the final cost of the shawl or the listing you are considering.
Conclusion
A shawl is a fantastic element to tie together an ensemble or outfit, highlighting accent colours while also proving remarkably functional. The right shawl can protect your hair and makeup through a mist or light rain or keep you bundled up and warm against the winter chill. Handmade shawls are more expensive than machine-fashioned varieties, but they feature a variety of patterns and details, and they also frequently employ more luxurious fibres. Those wanting a good winter shawl should look for one made of wool, alpaca, angora, or cashmere, which are all touchably soft and very insulating. Summer shawls should be made of cotton or acrylic, neither of which will put you in danger of being over warm. But no matter what sort of shawl you are looking to purchase, shopping for it via eBay saves time and money compared to bargain hunting at traditional retail outlets, which often have relatively small shawl selections.