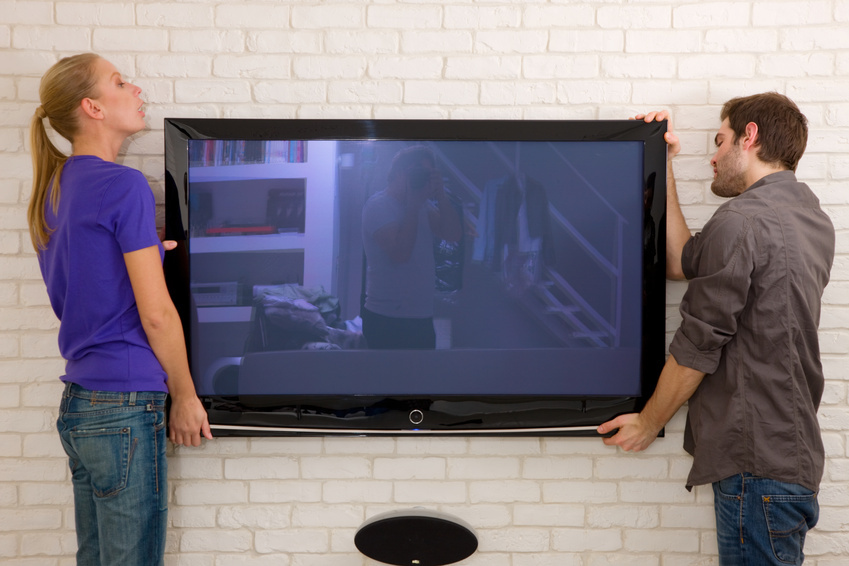 A TV wall bracket makes it easy to position a TV within a room without taking up too much space. However, once the TV is mounted, owners still have to find places for its accessories, such as Blu-ray players, speakers, remotes, and consoles. A combination wall mount and shelving unit saves space and provides secure storage for those extra devices. Before buying a TV wall bracket with shelves, review a few key considerations to make an informed decision.
Check TV Mount Compatibility with Your TV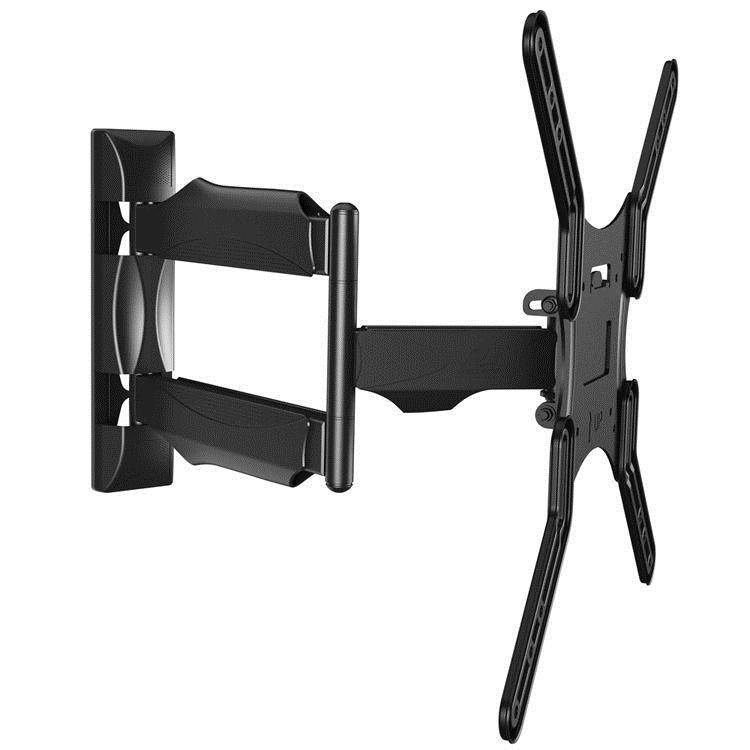 First, check that the TV is compatible with the wall bracket unit you want to purchase. Both devices should have a notice that they are 'VESA compliant.' This means that the TV mount with shelves and the TV itself both meet the Video Electronics Standards Association's specifications and should fit together perfectly. If you have a non-compliant TV, buy a special adapter plate that allows it to work with VESA-compliant TV wall brackets.
Look for TV Wall Bracket with Adjustable Shelves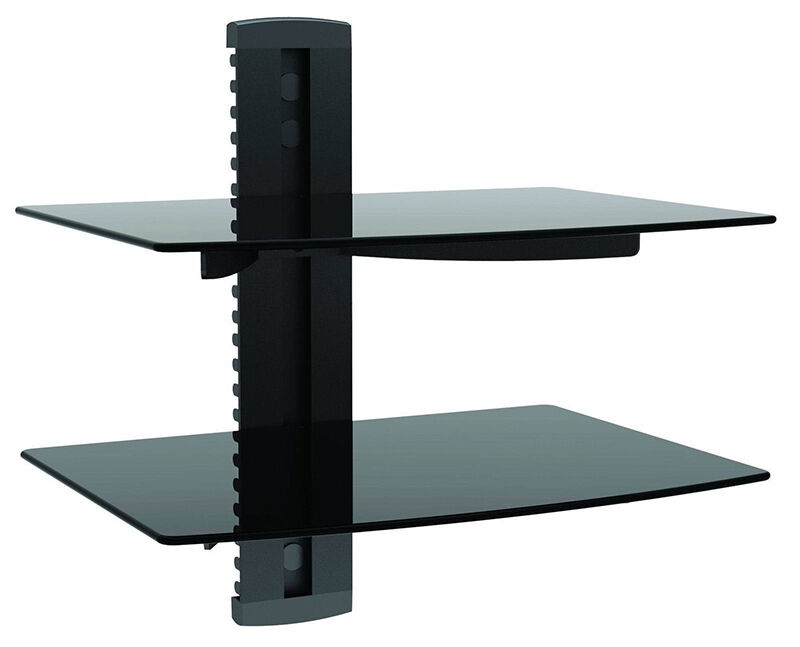 Make sure that the shelves are adjustable. If they are not, the design limits the usefulness of the shelves. You may only be able to lay a few DVDs or Blu-rays flat on the shelf or use it to hold a thin device such as a Blu-ray player or a gaming console. In some cases, you can easily ratchet each shelf up or down depending on how much height you need. This allows you far more flexibility in the shape and number of items that can fit there.
Ensure a Useful Size for the Shelves
The shelves the in TV wall bracket also need to be wide and deep enough to serve a practical purpose. Ideally, you should be able to place your DVD player, Blu-ray player, and gaming consoles on the shelves, eliminating the need for another piece of furniture such as an entertainment centre. Before placing anything on the shelves, check the manufacturer's guidelines regarding how much weight the bracket and shelves can take. Be sure that the weight of the shelved items and the TV taken together does not exceed the recommended maximum weight as specified in the owner's manual or the assembly instructions.
TV Wall Mount and Shelving Style
Wall mount style is generally not a key factor as long as the device swivels, tilts, and turns as necessary for users. However, with the addition of shelving to the unit, buyers have stylistic factors to consider. For instance, a room with a retro-inspired or vintage decor is the perfect area for a TV bracket with wooden shelves. For a room that is more modern in style, shelves of dark, thick tempered glass blend better with the decor. Think carefully about your current decorating style as you browse the available combinations of TV mounts and shelves.