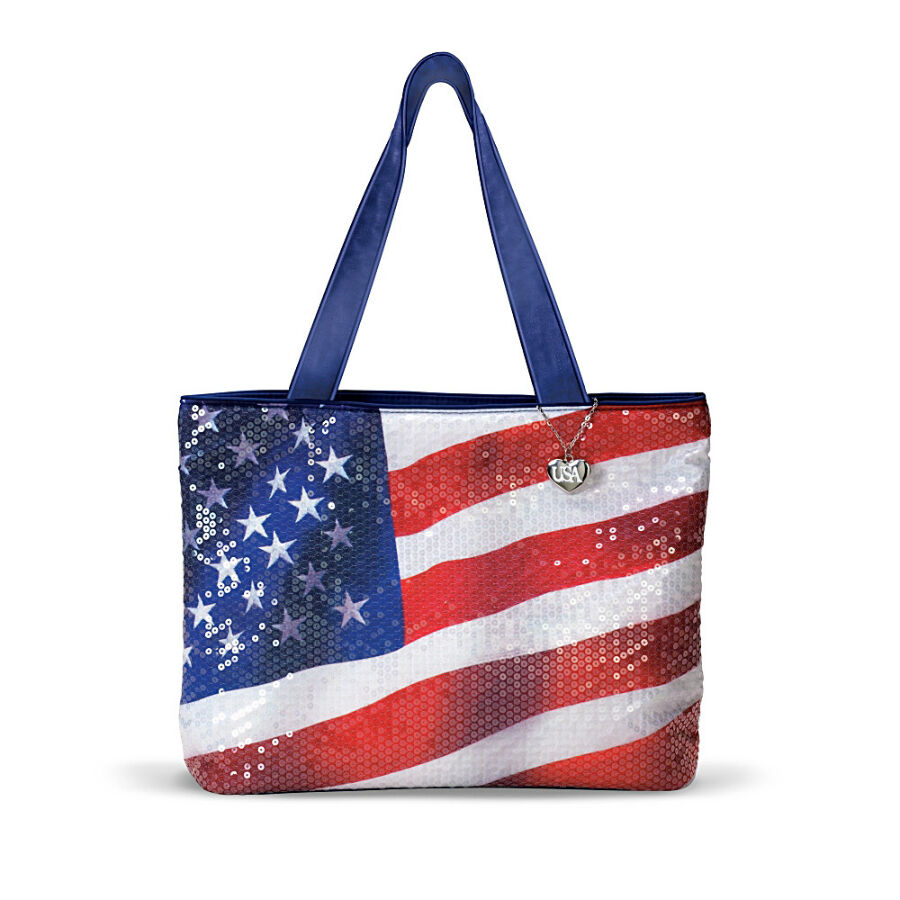 A tote bag is a useful item that allows individuals to carry a variety of items in an unobtrusive way to avoid using plastic and other consumable materials. Tote bags can also be used as a way to carry books, office supplies, and even small electronic devices from place to place without having to purchase a highly priced backpack or briefcase. With a large range of materials, types, and cost, however, finding the right tote bag can actually be quite intimidating.
Tote bags can be purchased from almost any traditional brick and mortar store, but such stores tend to be somewhat limited in their selections. For a selection that beats out most traditional options, consumers should consider online marketplaces such as eBay for a larger selection and more comparable prices. Before purchasing a bag, however, individuals should determine what material, style, and brand of tote bag they need. With a variety of uses, buying the right tote bag leads to quite a bit of saved time and effort.
Types of Tote Bags
There are more types of tote bags than most would ever imagine. With a range of materials that each have pros and cons, selecting the right tote bag can be quite a project. Considering the right style for the occasion and purpose of a bag is also an important step in shopping for the perfect bag. With a variety of popular brands and designers available, there are even tote bags that are designed for more formal and businesses uses. Learning about the materials, brands, and styles available is an important first step in buying a tote bag.
Material
Although a tote bag can be made out of almost any material, there are about four main materials that are commonly found throughout tote bag production. A few leather tote bags and higher quality tote bags are available at specialty and designer stores, but are quite rare in most circumstances. The table below lists the four most common tote bag materials and the pros and cons to each.
Polypropylene Tote Bag
Perhaps one of the least expensive, most durable options amongst tote bags is the polypropylene bag. These bags are often given out as promotional materials and are usually made partly from recycled plastic. These bags are designed for more than one use, but are not very adequate for daily use.
Canvas Tote Bag
One of the most expensive tote bag options is the cotton or canvas tote bag. These bags are designed with fabric that is normally comprised of organic materials. The main advantage to a canvas tote bag is the ability to wash it, making it a cleaner option. Although more expensive, these bags are designed for daily use.
Recycled PET Bag
These bags are constructed with PET, or polyethylene terephthalate, which is a plastic compound used predominantly for food packaging such as bottled water. These bags are perhaps the most sustainable option, but tend to be used more for retail and special event use. This tote bag type is a durable option that is reasonably inexpensive.
Jute Tote Bag
One of the more unique tote bag options is a jute tote bag. These bags are becoming more popular and are made out of a natural vegetable fiber. The unique material is quite attractive and makes for a stylish tote option. Although not as durable as other options, it is biodegradable and quite sustainable.
Knowing the different types of tote bags can go a long way towards finding the perfect one to match one's personality and needs.
Style
Once the material of a bag has been chosen, finding the right style of bag is the next step. The one-strap tote bag is a simple option for those who seldom use their bags, and can also be a good option for those who simply want a bag to bring groceries home in. Anyone who is likely to use their bag more frequently is likely to find a tote with an adjustable strap as a better option. Carrying around a bag that cannot fit around the owners shoulder can be both frustrating and awkward. Tote bags that are more elaborate and come with several outer and inner pockets are predominantly designed for more formal and consistent use. Choose the style that is right for the occasion and need.
Brand of Tote Bag
Although not the most vital element in determining what tote bag to purchase, the brand of tote bag can make a large difference for those who want a more formal option. Those who simply want a reusable tote bag should search for more generic bags to save a bit of money. Designer tote bags tend to be geared more towards women, but can easily be found for men through both specialty stores and online marketplaces such as eBay. When purchasing a designer or brand of tote bag, make sure to find the right material and style before succoming to brand or designer loyalty.
Custom Made Tote Bag Options
Tote bags are one of the more commonly customised items readily available through traditional brick and mortar stores. There are, however, a range of custom made options on online marketplaces such as eBay. These tote bags tend to be made of cheaper materials, but can also be found with cotton and canvas material and highly specialized designed. When buying a custom tote bag, search for the right design as well as style, material, and color.
DIY Tote Bags
Another option that many skip over is the DIY tote bag. Making a tote bag on one's own tends to lead to a highly customised, durable option that meets the needs of the user better than most traditional bags. Purchasing canvas fabric, sewing needles, and straps can, however, be time consuming and quite expensive. For those who are more creative and handy, however, a do-it-yourself option is many times more satisfying. With just a few materials and limited skills, individuals can make a handmade tote bag to take on the go.
Purposes of a Tote Bag
The purposes of tote bags are almost as numerous as the types of materials and styles of bag available on the market. Determining what the bag will be used for, however, is an important step in buying the right bag. Tote bags can be used to store magazines next to a coffee table, can be used for groceries and shopping, and can even be used as a daily bag for carrying around common essentials. Having an umbrella on hand, a wallet, and several devices would be almost impossible without a tote bag of some sort.
Tote Bags as Gifts
When searching for the right gift, many people overlook the option of a tote bag. Placing a Christmas gift into a tote bag that the individual can use for other purposes is a two-fold present that is likely to be accepted graciously. Businesses and party throwers will find that a selection of tote bags is a great way to show one's appreciation for party goers or loyal customers. Those who are environmentally conscious will see a jute bag as a thoughtful and useful gift that can be used throughout the year.
Using eBay to Buy a Tote Bag
Whether you are deciding to buy a used tote bag or a completely new bag with tags included, eBay has a large selection of both used and new tote bag for consumers to choose from. With authorised sellers, consumers can find a highly rated seller that is certified as one of the premier sellers on eBay. Although authorised sellers are the most dependable option on eBay, local sellers are another quality option. Whether choosing to use local or authorised sellers, make sure to check seller ratings in every category to find the right match.
Those who want to find a product quickly and even while on the go should consider checking out the eBay buyer's tools available on the site. With options that include browser downloads and more, these tools can be incredibly useful. One of the easiest ways to find a product, however, is to simply type into the search bar on the eBay home page. Making use of the advanced search option is also a useful way to quickly find a tote bag or other related item.
Conclusion
With a variety of materials and styles to choose from, a tote bag is a good solution for a bag that is both versatile and valuable. When considering which tote bag to buy, make sure to weigh the pros and cons of each material and bag type before making that purchase. Those who need a bag with a little more style should consider a designer bag that offers not only utility, but an attractive aesthetic as well. Tote bags are even a nice solution for gifts bags. Even businesses can gain quite a bit of notoriety by giving away a few tote bags here and there. Searching through traditional brick and mortar stores for such bags can be a frustrating and even time consuming task. For an option that offers more selection, consumers should consider using online marketplaces such as eBay. Once a versatile tote bag has been chosen, the time spent researching always seems worthwhile when that tote bag serves it's purpose wonderfully and the compliments pour in.