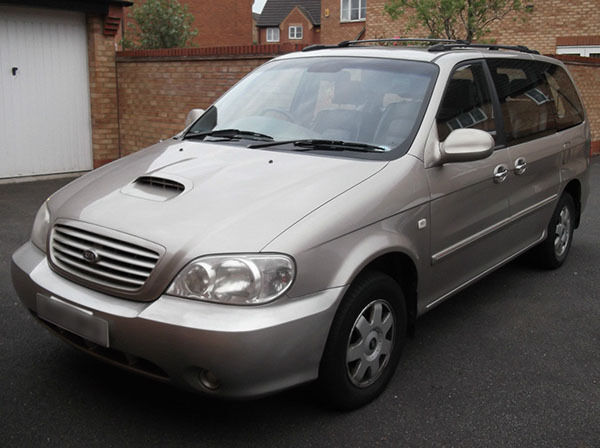 Buying a used automobile requires as much thought as buying a new car. The purpose for which the vehicle is intended as well as the cost should be taken into account. Prospective buyers who are thinking of acquiring a family car should take a closer look at the Kia Sedona. The Kia Sedona is a spacious seven-seater minivan, rides comfortably, has adequate storage space, is safe and not as expensive as many in its class.
Budget
As in all purchases that require a substantial amount of financing, consumers need to make and operate within a budget. Apart from the initial purchasing of the Kia Sedona, there are other costs associated such as insurance,fuel, and maintenance. Buyers can also elect to hire-purchase, wherein they pay an affordable weekly or monthly premium. Consumers need to put a workable financial plan in place and adhere to it.
Make an Informed Decision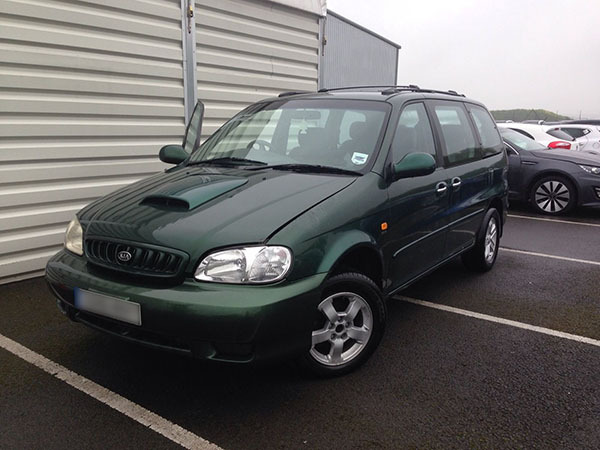 Motor vehicles come at a cost, therefore, prospective buyers need to be aware of what is available on the market and choose the best value for their money. They need to ascertain as much as possible so that they make the right selection based not only on style but on the purpose for which the Kia Sedona is intended. With the cost of maintaining a car these days it may be prudent to purchase a used car in good condition than a brand new, expensive car.
Kia Sedona Options
There are several models of used Kia Sedona on the market and, while the selection is left entirely up to the buyer, consumers need to be aware of available choices. Kia has modified the Sedona over the years, resulting in some of its models being lighter in weight and having other slight variations in features and appearances. Some models come with a diesel engine.
Kia Sedona 2.9 CRDi Ls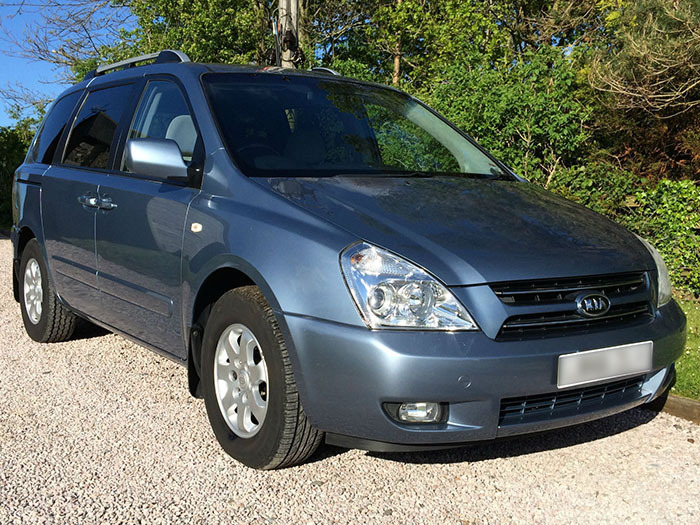 The Kia Sedona 2.9 CRDi Ls is a seven-seater, five door minivan. It was produced in 2004 with a five speed manual transmission, common rail fuel delivery, and a length and width of 4,925mm and 1,900mm respectively. Operating on four cylinders with a top speed of 108 mph, a power output of 143 bhp, with 16 valves and a 310 Nm torque, the Kia Sedona LS is quite respectable in its class. The automatic version of this model with similar specifications has a slightly faster top speed at 111 mph. Aside from the production years, there is not much difference between the Kia Sedona 2.9 CRDi LS and the Kia Sedona CRDi LE as they both have similar specifications.
Kia Sedona Wheelchair Accessibility
This type of vehicle may be of particular interest to individuals who are mobility challenged, or, are the primary caregivers of persons with the aforementioned difficulty. The rear door platform is low, to enable ease of access, while the inner compartment is fitted with straps to keep wheelchairs and other mobility aids firmly grounded while the vehicle is in motion. The mobility adapted Kia Sedona has a lightweight ramp that is foldable when not in use.