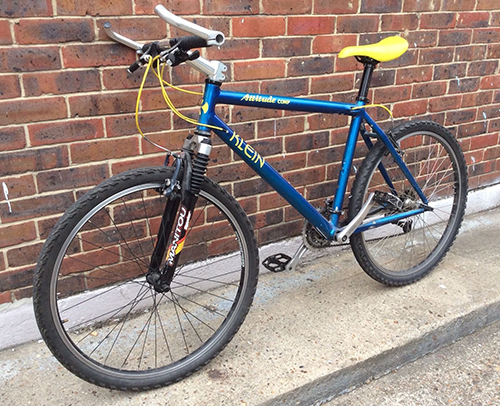 Although no longer in production, Klein bikes are still a hot item on the second hand market. Created by MIT graduate Gary Klein, these bikes use a lightweight aluminium frame and superior construction. Those who want to purchase a used Klein bike should first learn what they can about the bike and then follow a few simple tips when buying.
Select the Type of Bike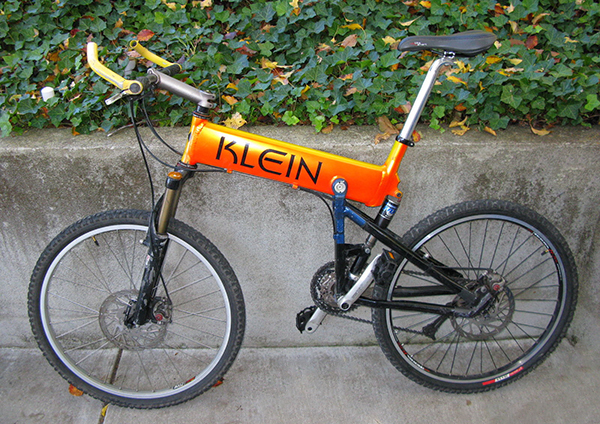 Klein made over two dozen bike models, with names like the Klein Top Gun, Adroit, Adept, Competition, and Pinnacle. Essentially, however, there were only two types of Klein bikes: mountain and road. Buyers should choose which type of bike they want, depending on their riding style and how they plan to use the bike. A mountain bike is perfect for the buyer who likes to ride on unpaved roads or cross-country endurance trips. These bikes have thick tyres to help them cover rough terrain and have a rear suspension system. Road bikes are built for speed on open roads. People who race or use bikes for exercise should purchase a road bike. They have narrow tyres, a lightweight frame, and lack a rear suspension.
Size the Bike
Size is the next consideration when buying any type of bike. The bike frame should be the right size for the rider, not only to ensure comfort, but also for safety. When standing astride the bike, the crossbar should have a few inches of clearance from the rider's groin. Saddles and handlebars on bikes are adjustable, but the rider should be able to move them to a comfortable position. The bike saddle should be adjusted to a height where the rider's leg is fully extended on the down pedal stroke. The handlebar should be placed at the same height as the saddle. These two parts have a maximum height allowance, which the rider should never exceed.
Ask for the Serial Number
Klein bikes have serial numbers on the frame to help riders identify and keep track of their bicycles. While not as comprehensive as a vehicle's VIN number, this could help potential buyers learn more about the used Klein bike. For one thing, they might be able to tell the buyer if the particular bike was stolen. If the bike has a filed-off serial number, that might be bad news.
Check the Condition of the Bike

One of the most important things a buyer can do is to inspect the bike carefully or have an expert do it. Check the frame and make sure there are no major dents or rust forming anywhere. The wheels should spin without wobbling, and the tyre treads should not be worn off or smooth. Of course, if it's not possible to perform a visual inspection, buyers should ask the sellers for detailed pictures.