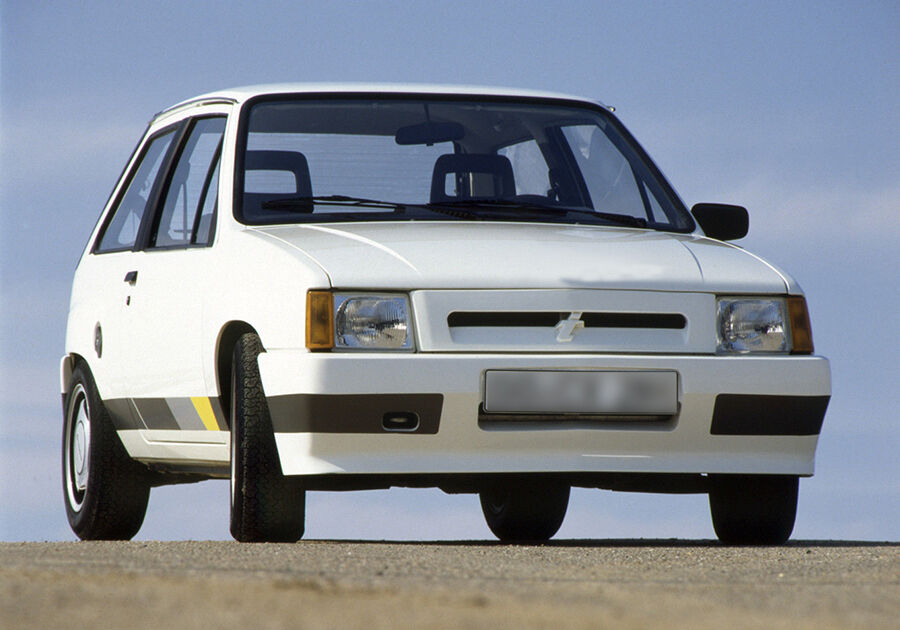 A rebadged version of the first generation Opel Corsa, the Vauxhall Nova was sold in the United Kingdom from 1982 to 1993. Available in a number of body styles, including both two- and four-door saloons, used Novas make practical, affordable, and versatile family cars. An understanding of the different versions of the car, engine choices, and trim options helps buyers make an informed choice.
Body Styles
Vauxhall sold the Nova in a number of body styles. The first models included a three-door hatchback and a two-door saloon. The four-door saloon and five-door hatchback arrived two years later in 1984. The Nova underwent a facelift in 1990 with redesigned bumpers, headlights, front grille, and interior. The saloons are practical models and offer large boots. However, the hatchbacks were more popular and still command a higher price as compared to the saloons. Some hatchback models have folding rear seats, an important consideration for those who sometime require more boot space.
Engine Configurations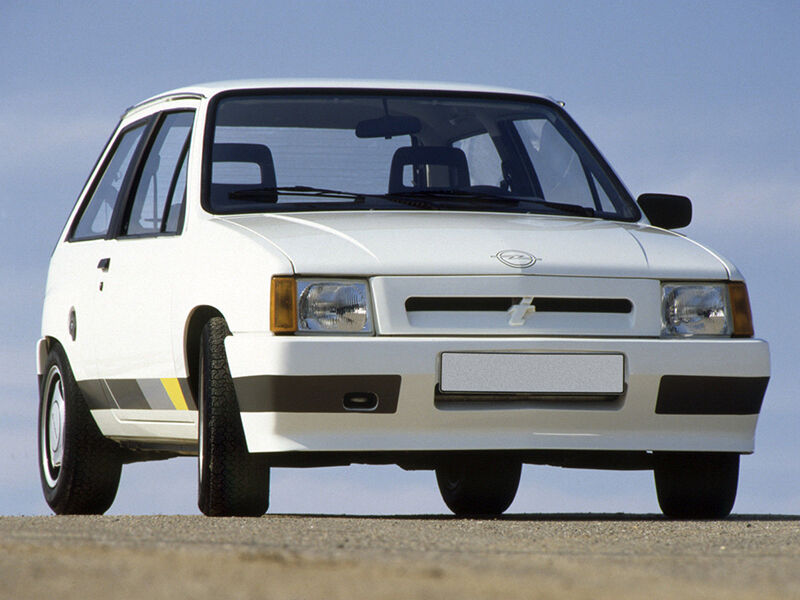 Though the Nova was similar to the mini cars from the same period, the first models had small engines that were not very powerful. For example, one of the earliest engines was a 1.0-litre petrol model that generated 45 HP. These engines were all equipped with carburettors, though fuel injection options soon became standard, except for the 1.0-litre model. Other petrol engines include the Nova 1.2, 1.3, and 1.4-litre versions. The Nova GTE, introduced in 1987, has a powerful 1.6-litre fuel-injected engine that could reach 186 kmh. After the 1990 redesign, the same car was sold as the Nova GSi. An identical model with a smaller 1.4-litre engine was sold as the SRi. Novas were also equipped with diesel engines. One type is a 1.5-litre version, while the other is a more powerful turbocharged engine with the same displacement.
Trim Variations
Several versions of the Vauxhall Nova were available in different trim variations. These included the "Trip", "Merit", "Luxe", "Flair", SR, and GTE trim levels. For example, the Luxe trim level, introduced in 1990, offered central locking, split-folding rear seats, a cassette player, and electric windows as standard equipment.
Used Vauxhall Nova Considerations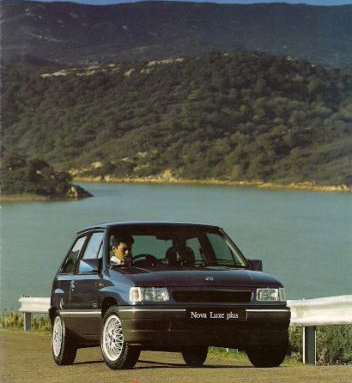 Though a hardy car, even the latest Nova models are over 20 years old, and buyers should be aware of possible age-related issues, especially rusty rear arches. They should also check for crash repairs, especially with the faster 1.6-litre models like the GTE or GSi Novas. Moreover, buyers should check fascia switches and buttons, particularly in models with much standard electrical equipment. Finally, check diesel models for regular maintenance to ensure the engine is not prematurely worn.