A black leather jacket is a classic that never goes out of style, and it is durable as well. Therefore, you can find an array of vintage black leather jackets that allow you to enjoy a distinctive style and put forward a striking appearance. Learn about leather jacket styles and other features before purchasing a vintage jacket.
Vintage Leather Jacket Styles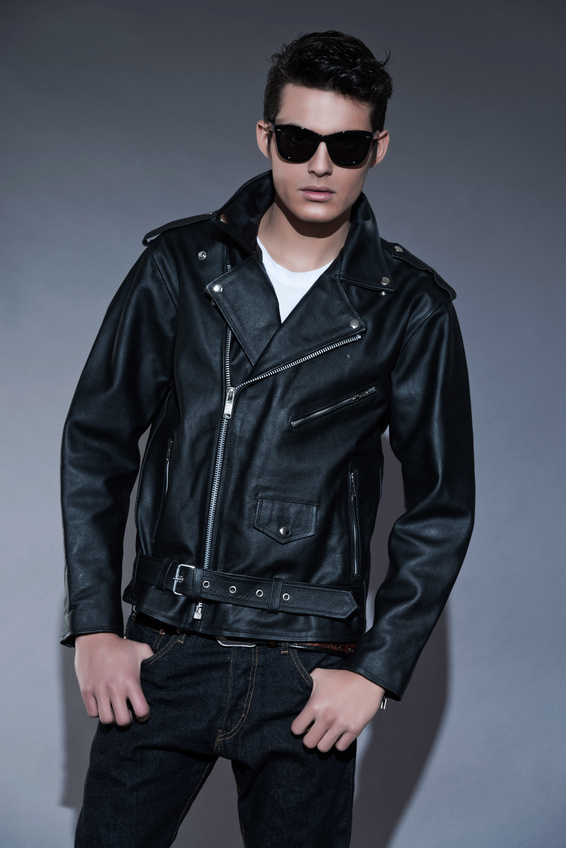 The three main types of leather jackets are bomber, biker, and aviator jacket, each one with a distinctive cut. Bomber jackets are mainstream leather jackets, and they have a square look compared to the other styles. Therefore, they emphasise width and if you want to achieve a slim look, you should mostly wear this jacket open. Moreover, they do not have many refined details on them, unlike biker jackets that come with many extra details, such as integrated belts and buttons, extra zip fasteners, and pockets. Biker jackets look good either open and closed, and there are many shiny models available. Vintage leather biker jackets also come with an exaggerated V-neck and the zip fastener can be diagonal. Truly vintage jackets, aviator jackets are similar to bomber jackets, but they come with a wool or cotton collar and are very warm, being thus perfect for the winter. In general, when it comes to differences between leather jackets for men and women, the models for women follow the figure with fitted cuts, while jackets for men tend to be loose.
Black Leather Jacket Materials

Leather is a natural and durable material and actually looks better once the wearer breaks it in. Therefore, you can find many beautiful vintage jackets. Full grain leather is the highest quality, but you should also consider thickness.
Type of Leather

Features

Cowhide, horsehide, steerhide

Heavy, durable, and stiff.

Not very supple to the touch.

Calf skin

Slightly softer than cowhide.

Heavy.

Needs breaking in.

Lamb

Soft, very light.

Feels like silk or cloth.

Goat

Softer than calf, but not as soft as lamb.

Heavy grain.

Good all-around leather.

Buffalo, bison

Heavy, durable.

Good for protection and functionality.
You will have to perform less maintenance with more durable leathers. However, you need to condition any kind of leather if you want it to last for decades.
Buying Vintage Leather Jackets
Vintage leather jackets are old-fashioned and follow the style of bygone eras. All the three main styles of leather jackets have been around for decades and are thus vintage, unlike some new and fashionable jacket designs. In terms of materials, cowhide is one of the best materials as it wears well over time.