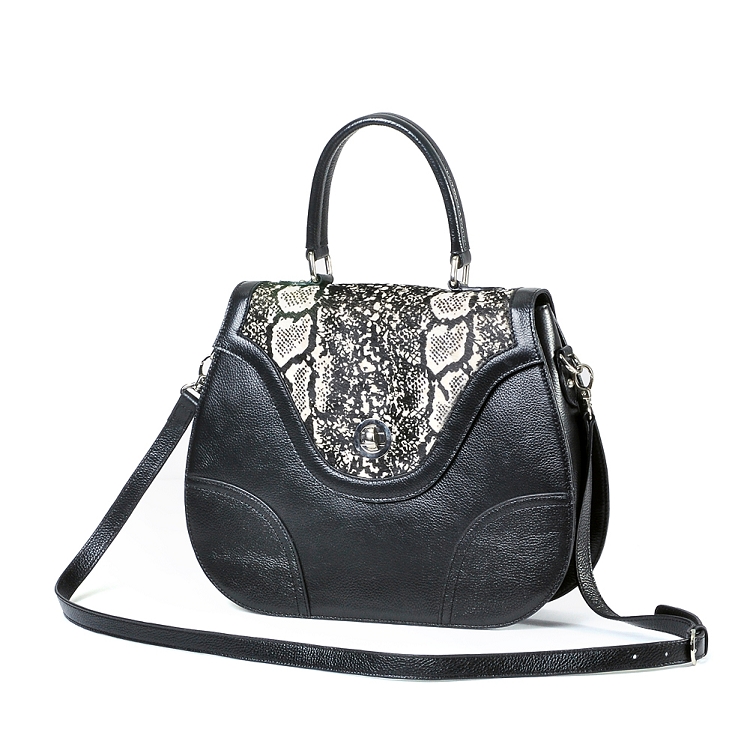 Handbags can have short handles and be held in the hand, or they can be carried on the shoulder with a strap. They are essential for carrying all of the necessary items, such as keys, mobile phone, make-up, and money. Handbags are available in many different sizes, styles and colours, so there is always one that will satisfy any woman's needs, whether it is a large bag for work or a small clutch for a night out. However, when looking for a unique accessory to complement an outfit a vintage handbag wins over modern bags. The workmanship, design, and style of vintage handbags make them sought after objects for collectors and women who want a special look.
When buying a vintage handbag from eBay it is good to start by understanding which era is classified as vintage. Then knowing the key features of vintage handbags from each decade makes it easier to find the desired bag.
Defining the Era for Vintage Handbags
Generally speaking, handbags that are more than 100 years old are defined as antique.Vintage handbags date from the end of the antique era until the swinging sixties, so the vintage era is from the 1920s to the end of the 1960s. However, the term vintage is much debated, so some vintage shops may stock items from as late as the 1980s. It is important not to confuse the terms vintage and retro. While vintage handbags by definition were manufactured in the past, retro handbags may have been made recently using modern materials and technology, but featuring designs and style elements from previous eras.
Styles of Vintage Handbags by Decade
Fashion changed quite drastically during the 20th century. Each decade had its own unique handbag style. Vintage handbags from the 1920s were carried by flappers,and buyers can also obtain 1930s and 1940s style bags. Handbags were carried by 1950s rock and roll lovers as well as by hippies in the 1960s. The most popular vintage for handbags tends to be 1950s, which is the post war period when the manufacturing of accessory items could be done as the war effort was over. However, finding a good quality vintage handbag from the 1920s may be more difficult as they are more rare.
1920s Vintage Handbags
In the 1920s, women carried small handbags, which were often embellished with pearls. The handbags had handles or were of a clutch style. Small clutch bags had geometric or jazz motifs. After the discovery of King Tutankhamun's tomb, the interest in everything Egyptian saw a rise in exotic motifs, which found their way onto women's handbags. More practical handbags also emerged, especially for working women who could be seen with leather shopping bags. Some bags even had opera glasses or folding fans attached to them in order to ensure a good time during the evening. Famous handbag designers from the 1920s include Coco Chanel and Elsa Shiaparelli.
1930s Vintage Handbags
Most of the handbag designs that are around today were invented by the 1930s. Women of the 1930s were seen with small clutches, satchels with shoulder straps, shoulder bags, and the classic handbag that had a clasp frame as well as handles. The 1930s was the time of the Art Deco movement and therefore industrial materials and abstraction were favoured. Many vintage 1930s handbags have lots of zips and many are made of plastic.
1940s Vintage Handbags
The 1940s popularised handbags with the military look, due to the influence of World War II. So, 1940s handbags were large, square, and practical. Due to the rationing of materials there was a lack of leather and zips, so designers started to make bag frames from plastic and wood, while the bag itself was often made of synthetic materials, such as rayon. Many women had to work and used large shoulder bags to carry their belongings.
1950s Vintage Handbags
Coming out from under the cloud of war, women of the 1950s turned to more feminine styles and handbags even gained a cult status. Large military looking shoulder bags were replaced by small bags that emphasised sophistication. Coordinating all the colours of the outfit became essential and women looked for bags that would match their ensemble. Famous handbag designers from this decade include Hermes and Louis Vuitton.
1960s Vintage Handbags
While the beginning of the 1960s followed the elegant style of the 1950s, the latter part of the 1960s were marked by the rise of the hippie generation who cherished rock music, psychedelia, and free love. Handbags became very colourful and used ethnic fabrics as well as homemade designs. Cloth, suede, and wool were popular handbag materials, and Indian fabrics or anything with an Eastern influence were favoured. On the other hand, synthetic materials, such as plastic, were also in style. Childlike hippie bags existed side by side with authentic military bags with hand painted peace symbols that were used as a sign of protest against the war in Vietnam.
Vintage Handbag Features
If you are buying a vintage handbag, research the bag style thoroughly in order to ensure that you get a genuine handbag from a previous era rather than a modern reproduction. Familiarise yourself with the sewing techniques of that decade, so that you can tell if the stitching used on the bag was contemporary to the bag.
Good vintage bags have straight and even seams and their lining material feels and looks like it is made of good quality fabric and does not gather at the seams. If you are buying a vintage designer bag, then you should find the logo stamped or embossed inside the bag. Study the photos in the item listing carefully and when in doubt, ask the seller for more information or photos.
Buying Vintage Handbags on eBay
If you are not sure which kind of vintage handbag that you want to buy, than you can start your search by typing "vintage handbag" on the eBay main page. This provides a wide selection of results. If you have a certain era in mind, then you can start with this general search, and then use filters to narrow down the choices or sort them by price or auction time. Alternatively, you can type something like "1950s handbag". You can also choose the condition and colour of the bag, as well as other features. Also, try searching by the occasion for which you want the bag, for example, "1960s evening handbag".
Read the Item Description
Study the item listing carefully to ensure that you are looking at a vintage handbag rather than a retro handbag that was made recently. Inspecting the photos for the features of the bag and any signs of wear and tear is essential. Remember, that authentic vintage handbags are decades old and if you want yours to last, you should pay attention to any flaws that it may have and factor in any repair costs. However, you may find a stylish vintage handbag that has been used infrequently and is in excellent condition.
Contact the Seller
Once you have decided which vintage handbag to buy, you may want to contact the seller for more specific details about the bag or to ask him or her for more photos. Look for Top-Rated Sellers who have good feedback and high ratings because they will provide you with a good customer experience. You may also choose to find a local seller and arrange to collect the item in person to eliminate the postage and packaging fees. The seller's returns policy, as well as his or her preferred payment methods should be detailed in the listing. If any of this information is not present, then feel free to contact the seller directly by using the "Ask a question" link.
Conclusion
Handbags are a vital accessory for any woman. A modern handbag may be nice and stylish, but a vintage handbag is special and unique to the period. eBay offers an array of styles and designs from each decade from the 1920s to the 1960s. Vintage handbags not only make a classic fashion statement, but they are generally well made of good quality materials and should continue to serve for a long time. When buying vintage handbags, become familiar with the bags from the decades of interest to make sure that the item is genuinely vintage and not a reproduction. Bear in mind that retro handbags are inspired by the past, but produced in the present. Study the sewing techniques and materials that were used in the given era to make a fully informed purchase.
The eBay search allows for very general or specific browsing. For beginners in the vintage handbag world or for those who do not have a preference for a bag, start with a general search and look at the listings for inspiration. If the era is known, then this can be used to limit the search results. Once in the buying process, continue to be informed and ask the seller questions to ensure that the best vintage handbag is purchased.