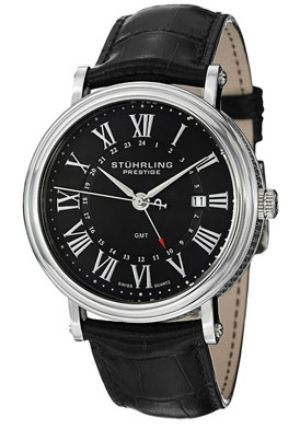 In an age when many people are content to rely on their mobile phones in order to tell the time, there is still a place for the wristwatch. While some men opt for contemporary wristwatches that have very modern style considerations, many choose instead to wear vintage watches. These watches are in many cases perfectly serviceable and offer some unique style elements. Vintage watches may be difficult to track down, even in an antiques or thrift shop, but there is a wide variety of vintage watches available on eBay.
For anyone wanting to buy a vintage watch, either for their own use or for a gift, it important to take note of several key factors. These factors include examining the visual condition of the watch to ensure that it is in good shape, learning about how to maintain a vintage watch, and learning which questions to ask of a seller.
Understanding What a Vintage Watch is
For some men, the term vintage watch may only include pocket watches that were common before the 20th century. Most collectors and watch hobbyists, however, consider a vintage watch to be anything over 25 years old. Many popular vintage watches fall somewhere in between, as watches from the 1930s through the 1960s are highly sought after. In particular, military watches, those made for the armed forces, are in high demand as vintage watches. Most vintage watches are mechanical, and need to be wound regularly in order to function properly, although there are vintage watches with a quartz crystal and battery power source.
Evaluate a Vintage Watch Visually
At times, it may be difficult to determine if a watch is indeed a vintage watch, or if it is in need of any repairs or replacement parts that make it a risky purchase. In many cases, a good visual inspection of a watch, or photographs of the watch, can be extremely helpful. It should be noted that any item that is old enough to be considered vintage shows at least some amount of wear and tear. It is highly unlikely, although possible that a seller is offering a watch that has been kept in a factory-sealed packaged for several decades. In this case, however, it would be too valuable to wear and therefore, not desirable for anyone who wants a vintage watch as a fashion statement. Counterfeit watches are quite common, and many merchants, and eBay sellers, may be unaware that they are not selling legitimate vintage watches.
Examine the Watch Case
The most important and visible part of a vintage watch is the case. This is where damage shows most clearly. Scratches and scrapes can, in many cases be buffed or polished out, but if they are too deep, there may be no way to get rid of them. This is also the case if the watch case is made from two different metals, with one metal in a thin layer over a less expensive metal. If a scratch, discolouration, or rough spot is deep enough that it reveals the secondary metal, it usually cannot be fixed. The presence of large numbers of scratches on the case, especially around the clasp, usually means that it has been repaired or altered.
Check for Rust
Any visible rust on the case of a vintage watch is a telling sign. If the rust is minimal and confined mainly to the outer surface of the watch, it can usually be polished off. If, however, the rust appears to extend to the inside of the watch, it may compromise the internal mechanisms and make it difficult for the watch to function properly.
Examine the Dial
A watch dial is also subject to wear and tear. The glass or crystal over the dial can be replaced fairly easily and inexpensively if it is damaged, but the dial itself cannot. A careful examination of the dial should determine if it is discoloured, scratched, or otherwise unserviceable. If it is in a state where it cannot be repaired, or if the watch hands cannot move properly, repairs may be too expensive to make buying the watch worthwhile. For collectors of vintage watches, the dial is the part of the watch with the most value and the most care is taken to preserve it.
Examine Any Markings
The markings on a vintage watch can be very telling. In many cases, the watch case contains information about the company that made it. This can be useful for conducting research about vintage watches to learn more about them and their value. In some cases, the lack of markings may be very telling. In a real Rolex, there are no markings at all, and the back of the watch case is a smooth surface. At the same time, there are other markings found on a watch case to indicate the presence of precious metals. If a watch is marked with '925' or 'sterling silver', it obviously contains silver. If the watch contains gold, it is usually marked to indicate the quality of the gold, measured in karats.
Maintaining a Vintage Watch
While most vintage watches have been out of production for a long time, it is possible to find replacement parts, and professional maintenance on many models. This is primarily determined by the manufacturer of the watch. An analysis of the watch case can often reveal who made an individual watch and a quick internet search can determine if the manufacturer is still in business. Of course, some of them are not, but this can be a factor in how much a vintage watch is worth. It should be noted that a watch containing replacement parts has a significantly lower value.
Questions to Ask
While a visual survey of a watch can provide a lot of information, it is limited in how much it can reveal. In some cases, a vintage watch may look fine from afar, yet may have water damage, or other internal problems, that are not visible to the naked eye. For this reason, it is helpful to communicate with a seller or other merchant in order to find out everything there is to know about a watch, such as what repairs have been done to it, and if it runs smoothly.
Discovering when the last time a watch was serviced can be very helpful in determining if the watch has been cared for, or if it might need costly repairs in order to run efficiently. This is important, especially since many vintage watches, mostly those made prior to the Second World War, were designed to be cleaned on an annual basis. Today, if these watches are in good working condition, they should still be cleaned annually by a competent jeweller or watchmaker.
Buying a Vintage Watch on eBay
Vintage watches from many eras, and featuring many unique designs are available on eBay. Serious collectors as well as amateurs who want a vintage watch for style reasons can find a number of watches to choose from. A simple search using the search bar on the eBay home page and a term like 'vintage watch&' can make it easy to see what is available at any given time. Of course, search terms are easily modified and those who are looking for a specific type of vintage watch, such as those from the military or dating to a specific time period can add relevant terms to make the search more specific.
Communicate With Sellers
Sellers can provide a wealth of information about a watch to help you decide if it a worthwhile purchase. It is also important to learn what you can about the sellers themselves. Sellers on eBay have feedback scores, which are helpful to read, and sellers who are listed as Top Sellers, have a high reputation and long experience selling a variety of items. In some cases, sellers may be close to your area, which may make shipping easier, and might even make it possible to inspect a watch more closely before purchasing it.
Conclusion
Vintage watches are highly sought after collector's items, and have been for several years. Many collectors spend time scouring flea markets and antiques stores trying to find them, but many vintage watches are available on eBay. Regardless of where a vintage watch is purchased, it is important to determine if it is still in working condition after many years. Many warning signs can be discovered through a simple visual examination of the watch.
Things to watch out for include: rust, scratches, and water damage. A visual examination also allows the buyer to find out what company made the watch, which is helpful in determining if replacement parts and service are available. Also, precious metals can often be identified by the markings on the watch. It is also helpful to find out the history of the watch, and whether or not it is in working order before purchasing it, information that sellers can often supply.