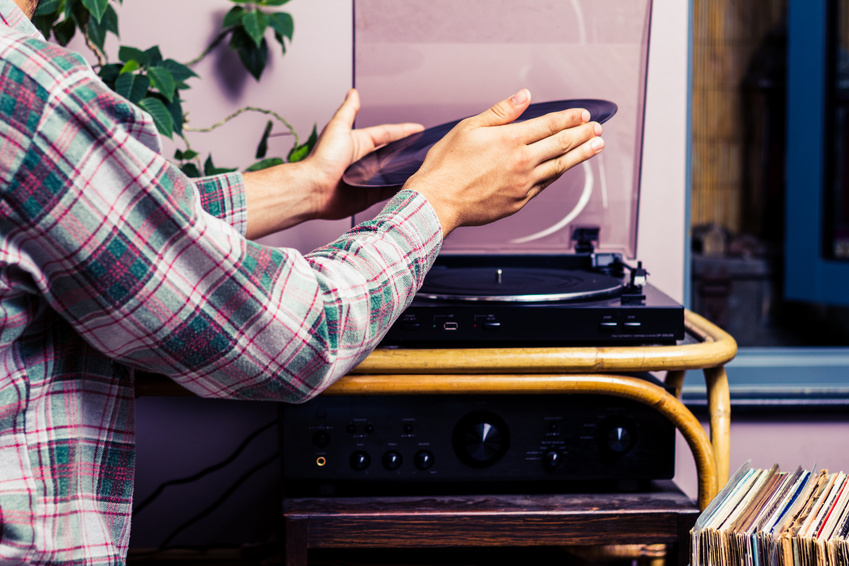 Different vintage turntable models vary in their functionality and features, but a vintage Philips turntable often has a cool retro look to it. Buyers often think only about how the Philips record player looks and forget to check the construction and functionality of the vintage machine. Before you get excited about the looks of a vintage turntable, there are some details to consider before buying one.
Vintage Philips Turntable Construction and Design
Record players and turntables vary in look and design, some aspects make turntables perform better, other details add more to form, but not function. Vintage turntables can feature plastic, aluminium, or steel construction. Some vintage Philips turntables are lightweight steel, which the manufacturer used to keep costs down. However, these models can have low inertia, which caused instability with the speed settings. Aluminium turntables made with heavy casting eliminate the shakiness seen in earlier turntables and in turn, create a fluid consistent sound. Plastic turntables made their first appearance in the early 1980s. Plastic models are very inexpensive and frequently used in all-in-one stereo systems.
Philips Turntable Models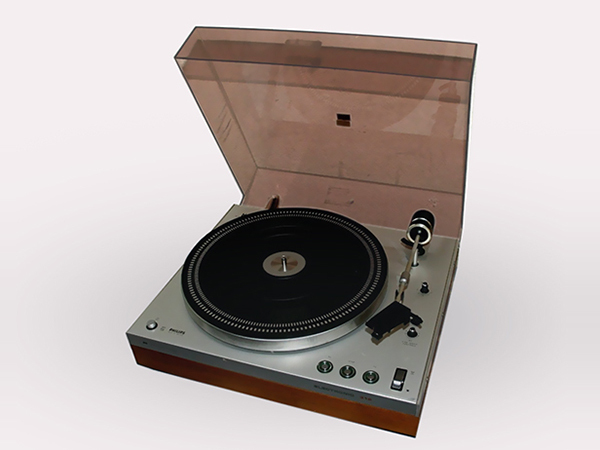 When searching for a vintage Philips turntable, consider the type of drive you prefer, including an idler-wheel drive system, belt drive system, or direct drive system. Each of these has advantages and disadvantages. A vintage turntable like the Philips 312 model is ideal for those who are buying their first one, as it is easy to use and maintain. It comes with an auto-stop button and has great style. It is similar to the 212 model, but unlike the 212, it will lift the tone arm at the end of the record.
Philips Turntable Parts and Accessories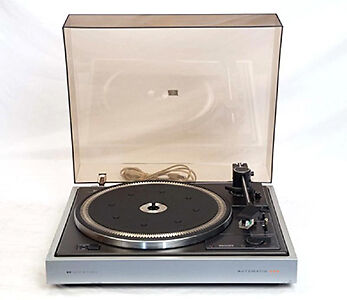 Keep in mind that no matter which vintage Philips turntable you select, a worn stylus can damage your records. You need to consider replacing the stylus as well as the turntable cartridge periodically. For most models, the cartridge has the stylus attached. You also need a receiver or amp with speakers. A phono pre-amp can reduce bass and boost treble. Another must-have basic is a turntable cover, or dust cover. Make sure it comes with your turntable or get one. In addition, when reviewing your buying options, make sure that the turntable passed a functionality test.
Maintenance and Care of Your Turntable
After purchase, you will likely need to replace the rubber parts on your vintage Philips turntable, as well as clean and lubricate the motor, idler, and spindle bearing before playing your records. If your vintage Philips turntable features a belt drive, you may notice that the belt is warped or worn in places. This is a common occurrence and you can find a replacement Philip vintage turntable belt easily. Lastly, you can find vintage turntable manuals available, too.