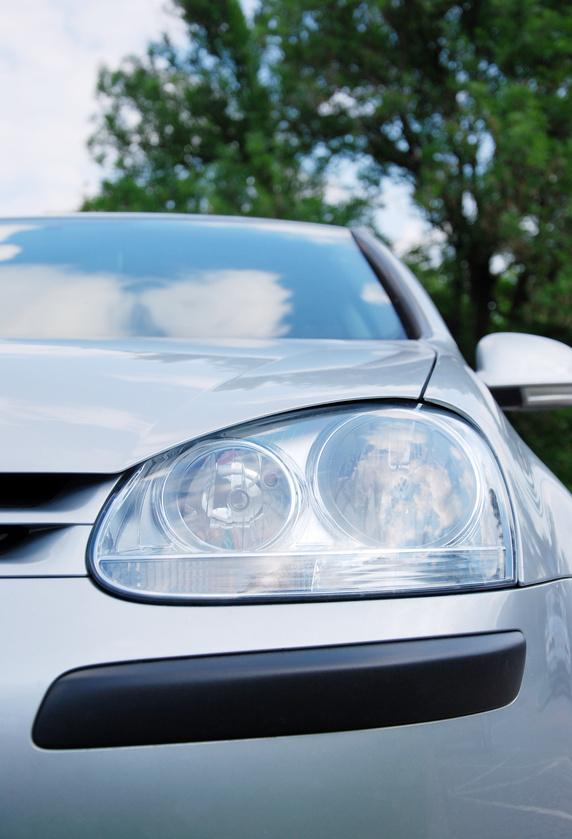 A Volkswagen Scirocco was first developed in 1974 and has gone through a few stages of development since. It is produced by the German auto manufacturer Volkswagen, and is a three-door coupe. The name Scirocco is a famous wind pattern which fits in line with many other Volkswagen models, such as the Jetta and the Passat. The original design featured a hatchback that had a four-cylinder engine standard, but offered a variety of performance components such as increased fuel injection. The hatchback was the trend of vehicles when the Scirocco was first introduced.
A similar model, the GTI, is also produced by Volkswagen. The Scirocco is not sold in North America since the GTI is marketed there. Conversely, the GTI is not marketed in Europe as it would affect sales of the Scirocco. The Scirocco is essentially a fuel efficient and sporty hatchback coupe that is a great choice with the costs of petrol seemingly on the rise. Recent iterations of the Scirocco are turbocharged and can exceed 250 horsepower, which is impressive considering the relatively small size of the car. Being a small car, the Scirocco also handles exceptionally well but does lack in overall storage space.
Notable Features of the Volkswagen Scirocco
The Volkswagen Scirocco hhas a variety of notable features that buyers should pay attention to. These features may come standard, or they may be an additional option. Obviously, when selecting additional options for the vehicle, buyers should consider how that can affect the overall cost of the vehicle. The chart below outlines some of the more noteworthy features available on the Volkswagen Scirocco.
| Feature | Result |
| --- | --- |
| Turbo charged Engine | Increased horsepower |
| Front wheel drive | Greater torque but less performance in inclement weather |
| Aesthetic Features (tyres, rims, exhaust, spoilers) | Added performance and visual appeal |
Many of the features available on the Volkswagen Scirocco are performance oriented. The powerful engine in some of the models provides ample acceleration and top-end speed for such a small and lightweight car. The front wheel drive is responsive, and handles well as long as road conditions are reasonable. Finally, there are aesthetic features that can personalise the car as well as affect overall performance.
Turbo Charged Engine
The standard engine in a Volkswagen Scirocco is a 4-cylinder engine. By upgrading to the "R" modelSScirocco, buyers can turbo charge their 4-cylinder engine so that it provides a massive 265 horsepower and even greater torque. This is the engine used by Audi and other car manufacturers in rally car races. The added power is recognised through a front wheel drive system that delivers the power from the engine to the wheels more efficiently. Despite this apparent excess of power, the current model of the Volkswagen Scirocco gets roughly 29 miles per gallon, which is well above average for cars providing that much power.
While this turbo charged engine may appeal to some buyers, it is important to recognise that this added power comes at a cost. The "R" type Scirocco with the additional performance components is significantly more expensive than an entry level model. Performance enthusiasts may not be overly concerned with the increased price, but casual buyers are unlikely to need such a high powered engine. Buyers should objectively evaluate their needs when it comes to their vehicle so they avoid unnecessary costs that they do not need. A high powered engine is a prime example of this because while it is attractive to many, it only serves the needs of a few performance enthusiasts.
Front Wheel Drive
Many people's first reaction when they learn that the Volkswagen Scirocco is equipped with a front wheel drive platform is confusion. Since Volkswagen offers an all wheel drive system, many wonder why that same system wasn't used in the Scirocco. There are a few reasons for this, the first of which is weight. An all wheel drive system is heavy, which slows the vehicle down. In order to compensate for the added weight of an all wheel drive system, the manufacturer would have had to increase the size of the engine to get the performance specifications they were aiming for.
Another reason is cost. The front wheel drive system is much less expensive than an all wheel drive system. Finally, the last point, is that the manufacturer decided it was unnecessary to include the additional cost and weight of an all wheel drive system. The front wheel drive system performs admirably and provides excellent acceleration and handling for the small car. The vehicle is designed to balance cost and performance, and the front wheel drive system used on the Volkswagen Scirocco achieves just that.
Aesthetic Features
The Volkswagen Scirocco has a variety of aesthetic features available as well. Some of these options also impact performance. The first option are the wheels, rims, and tyres. Obviously, the higher end "R" model of the vehicle uses higher performance tyres for better traction and overall handling. The wheels are also larger, giving them more surface area which leads to a better grip as well as an increase in being visually attractive. The Scirocco also has a flat-bottomed steering wheel which is becoming more popular as a visual feature. Rims can also be added for a personalised look.
The exhaust is also fully customisable. Larger pipes, that can be in chrome or black, can be added. These pipes not only look and sound great, they also improve performance by increasing the exhaust capacity of the vehicle as well. Sport seats can also be included, also known as bucket seats, which have the driver and passengers sitting lower in the vehicle than in a normal car. Pedals, headrests, transmissions, and windows are all customisable features to reflect the owner's personality. Tinted windows are yet another option that some buyers may be interested in.
Used Volkswagen Sciroccos
Sciroccos have been around for over 30 years so there are many used versions available. Used cars are an excellent way to get the car a shopper is seeking at much more favourable price than buying new. The biggest concern when buying a used car should be the car's history. The seller may be able to provide some information, but third party vendors also can provide a full history of the service records for the vehicle. This puts the buyer in a good position to make an informed decision. As one last step, a buyer may opt to have a mechanic actually inspect the vehicle to confirm that there are no current problems with the vehicle, or likely maintenance issues.
Buyers should always try and test drive a car whether new or used. However, it becomes even more critical when buying a used car that the shopper test drive the actual car they intend to purchase. When shopping for a new vehicle, a buyer can test drive the same model and actually purchase the car elsewhere. This is not the case when it comes to a used vehicle as a test drive may reveal issues with the car that make it unsuitable for the buyer. A test drive is the only way to get a realistic feel for the car, and to make sure it meets the buyer's needs.
How to Buy a Volkswagen Scirocco on eBay
Buying a Volkswagen Scirocco is safe, fast, and easy when shoppers use eBay to conduct their search for the perfect vehicle. The best way to begin is to conduct a general keyword search by entering basic terms into the search box located on every page of eBay's website. This brings up the broadest range of results related to those terms. Buyers who are further along in the process typically choose to include additional terms that add more specificity to the search. Alternatively, eBay provides categories that shoppers can navigate to arrive at these broad results.
Once the results are displayed the shopper can sort, organise, or filter them in a variety of ways. This might include sorting based on feature, cost, or time left at auction. One thing to consider when purchasing on eBay, especially for buyers interested in a used model, is working out a way to test drive the model. Shoppers should also look into shipping and delivery as transporting a car could potentially be problematic depending on it's location. Shoppers are sure to find the right Volkswagen Scirocco for them when they rely on eBay to facilitate their buying needs.
Conclusion
A Volkswagen Scirocco is an ideal vehicle for those looking for a high-performance, yet fuel efficient car. It is a coupe hatchback so while there is a good amount of storage space, there is not a ton of room for additional passengers beyond two. The Volkswagen Scirocco has a variety of options available so buyers should carefully consider their needs to select the options that make the most sense for them. The "R" model of the Volkswagen Scirocco is the high performance version, and has impressive power for such a relatively small vehicle. While this performance version appeals to many people, it may not be practical for every buyer.
The Volkswagen Scirocco is also available with a variety of aesthetic options. Some of these options relate to performance, while others are simply to improve visual appeal. Exhaust systems, windows, wheels, rims, and spoilers are just some examples of the options available for the vehicle. Finally, prospective buyers should not be deterred by the front wheel drive system used in the Volkswagen Scirocco, as it provides ample traction for the vehicle. Buying a Volkswagen Scirocco is a great choice for many buyers that is made even better when shoppers use eBay to find their dream car.