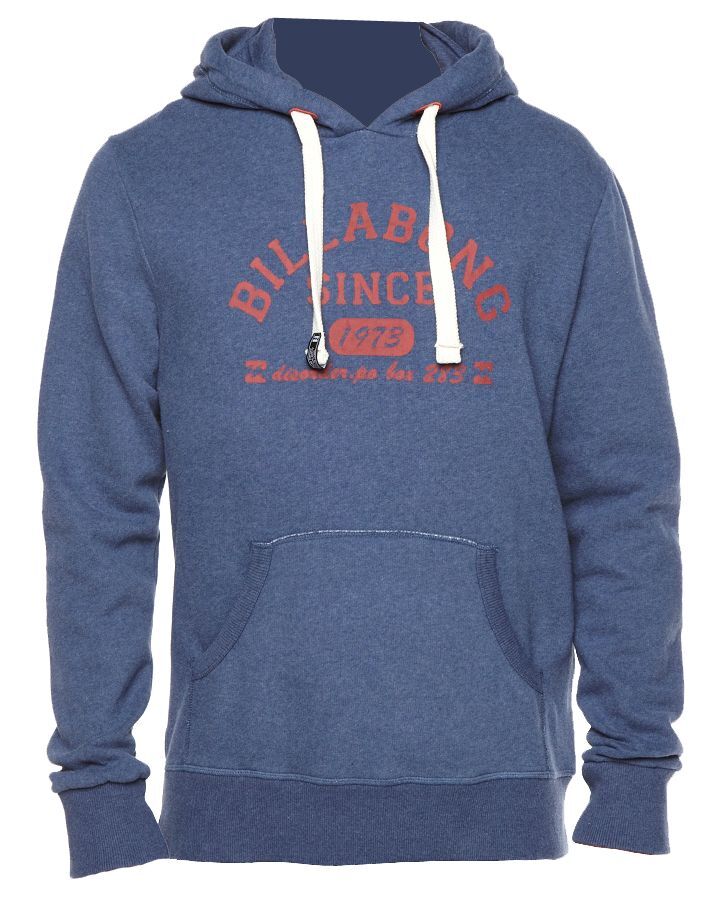 The hood goes back a long way in the history of fashion. Historically, it has been attached to capes and cloaks, or worn as a separate article of headgear. In Europe during the Middle Ages, men often wore short cloaks with hoods, which were frequently worn under hats. Women wore snoods, more structured hoods, or large swaths of fabric over elaborate hairstyles. In contemporary fashion, hoods are no longer limited to coats; they are also regularly featured in dresses and jumpers. They are prized for their design value as much as for their pragmatic function. The hooded jumper is an excellent addition to wardrobes for people who live in cooler climates, particularly when precipitation comes and goes at a moment's notice. They keep the body warm and can easily convert to protect the head as well.
Women's hooded jumpers have many options when it comes to style, material, colours, and designs. Shoppers should consider what fit, length, and neckline works with their figure, and what additional style elements suit their personal taste. Knowing which materials are warmest also helps in the buying process. The last step is to find the right size jumper. Informing themselves of their choices helps ensure that women will look great while staying warm in their hooded jumpers.
Style Options for Hooded Jumpers
Hooded jumpers come in many different styles. The main factors are fit, length, neckline, closure type, and sleeves. Taking these options into consideration, as well as their own body type, helps shoppers find a style that works for them personally. And where warmth is concerned, the more coverage, the better.
Fit
The days when a hooded jumper meant an oversized, baggy fit are gone. There are different ways to get the cosy feel of a hoodie without sacrificing style or settling for an unflattering fit. Women's hooded jumpers now come in a range of cuts to suit different figures and occasions. There are lots of fitted, and even tight, hooded jumpers on the market. Others are looser but with a slender cut at the waist, for a soft, feminine profile. Still others can be quite oversized, but in a material that drapes gracefully. Any of these fits works well as stylish everyday wear. For more casual occasions or outdoor activities, a classic thick, roomy pullover is still a great option.
Length and Neckline
Length is an important consideration when choosing a hooded jumper. Not only does it affect the amount of warmth the top provides; it also plays a role in the overall lines of the outfit, which should work to flatter the individual's figure. Hooded jumpers come in all lengths, from short styles cropped at the waist to those falling hip-length or lower.
There are several choices when it comes to necklines, as well. Common options include v-necks, crew necks, scoop necks, and even those that rise slightly on the neck in a cowl or mock-turtleneck style.
Women with different body types may find certain lengths and necklines more flattering to their figure. The following chart outlines the four most common body shapes and suggestions for lengths and necklines for hooded jumpers.
| Body Type | Characteristics | Flattering Lengths | Flattering Necklines |
| --- | --- | --- | --- |
| Hourglass | Equally curvy at bust and hips; well-defined waist | Falling past the hipbone or thighs; fit should come in at the waist | V-necks and scoopnecks |
| Apple | Fuller through bust with smaller hips and undefined waist | Hip-length or longer styles that do not hug the midsection | V-necks, lower necklines |
| Pear | Slender through shoulders, bust and waist; fuller through hips and thighs | Should fall a few centimeters above the hipline | Scoopnecks, boatnecks; crewnecks for slim upper bodies |
| Rectangle | Shoulders and hips equal measurements; no defined waist; slimmer with few curves | Any length works; slimming at waist adds more shape to torso | Boatnecks; for slimmer figures, crewnecks; V-necks |
Even with something as casual as a hooded jumper, women can dress to flatter their figures by selecting items that draw attention to their best features.
Pockets
Pockets are a classic addition to the hooded jumper. Though not all hooded jumpers feature them, many more do. They are perfect for warming hands in cooler weather, and occasionally holding smaller items like keys. Some models feature a front pouch pocket with holes on either side, so that both hands can be tucked in. Others have two front or side pockets, sometimes with zip closures, ideal for storage.
Closures
Shoppers also have a selection of various types of closures from which to choose. Cardigans are versatile because they can be left open for warmer conditions or closed in cooler temperatures. They can feature zips, buttons, or snap closures. Pullovers pull on over the head, though there may be zips, buttons, or snaps through the top.
Sleeves
Hooded jumpers have a few different sleeve styles. The most common is the long sleeve that is set in, or sewn onto the garment at the natural armhole. Three-quarter sleeves are a flattering fit because they draw attention to the slender wrist; however, they are not as warm as long sleeves. Likewise, short-sleeved and sleeveless hooded jumpers are not as warm, but can be layered over a long-sleeved t-shirt or another thin jumper. The dolman or batwing sleeve has a wide armhole extending from the wrist to the waist, and, when in drapey material, creates an elegant, sculptured profile.
How to Choose a Warm Material for a Hooded Jumper
Hooded jumpers come in all kinds of materials. When looking for warm materials, though, some stand out. Wool is a natural fibre that can be very warm, depending on its weight and the knit. Wool has the benefit of being breathable as well, so a wool hooded jumper will not trap moisture inside. Cashmere is a lightweight, luxuriously soft wool that gives a lot of warmth without being heavy. Hoodies in cotton or cotton blended with polyester are very common. Cotton blends are generally not as warm as wool. Acrylic is a synthetic fibre that is also warm, and several hoodies are 100-percent acrylic or a blend of wool and acrylic or cotton and acrylic. Acrylic has the appearance of wool, is more affordable and easier to care for, but is not as warm or breathable. For a sportier look, fleece is a lightweight fibre that is quite warm and soft. Some hoodies feature fleece lining that add as an additional layer of warmth.
How to Choose a Colour for a Hooded Jumper
Since hooded jumpers are generally casual items, women can choose from a wide spectrum of colours. Some considerations to keep in mind are one's own skin tone, what the jumper will be worn with, and the season. Bright hues can make a thick hoodie feel more flirtatious and add a splash of colour to winter wear. Blacks and greys can be matched with many different clothes, making them versatile for layering. Delicate creams and whites offset the heaviness of a jumper, and look pretty in colder months and spring alike.
Prints and Designs
Hooded jumpers also come with a variety of designs and prints. Knitted jumpers, for example, sometimes feature intricate patterns, such as snowflakes. Cotton-blend jumpers may have stripes, prints, or other printed logos or designs on the front. Popular options include sports teams, university names, cartoon characters, brand logos, and more.
Women's Hooded Jumper Sizes
When shopping for a hooded jumper, women should keep in mind how they want the garment to fit, and that sizes vary between UK, European, and US systems, and even between manufacturers. The following chart is a guide to converting between different sizing systems for women's tops, based on bust and waist measurements in centimeters.
| | | | | | | | | | |
| --- | --- | --- | --- | --- | --- | --- | --- | --- | --- |
| Bust | 76 cm | 78.5 cm | 81 cm | 86 cm | 91 cm | 96 cm | 101 cm | 108.5 cm | 116 cm |
| Waist | 58 cm | 60 cm | 63 cm | 68 cm | 73 cm | 78 cm | 83 cm | 90.5 cm | 98 cm |
| UK | 4 | 6 | 8 | 10 | 12 | 14 | 16 | 18 | 20 |
| US | 2 | 4 | 6 | 8 | 10 | 12 | 14 | 16 | 18 |
| Euro | 32 | 34 | 36 | 38 | 40 | 42 | 44 | 46 | 48 |
It may be necessary, if converting from US to UK sizes, to add 2 to the UK size indicated in the chart. European sizes do not include France and Italy, who have their own systems. For French sizes, add 2 to the European size. For Italian sizing, add 6 to the European size.
Sizing can vary depending on the manufacturer, so if the buyer has any questions, they should consult the manufacturer's website for precise information. Knowing one's bust, waist, and hip measurements also helps if buying online.
The last word in sizing is the way it fits, rather than the number. Women should make sure their arms have free range of motion, that the material falls well, without pulling across the bust or belly, or bulging in different spots.
Hood Size and Shape
When trying on a hooded jumper, shoppers should remember to see how the hood fits, since not all hoods are the same. Different cuts of the fabric affect how the hood looks on and off. Some are wide and capacious, while others are narrow and fit the head snugly. Some have an angular tip at the back of the head, and others are rounded. Lined hoods are bulky on the upper back, while thin hoods lie relatively flat. When trying the hood on, women should consider how it frames their face shape, whether it provides the desired protection from wind, rain, or cold, and whether it will stay in place when worn up.
How to Buy a Warm Hooded Jumper on eBay
eBay's online auction website is a great place to find bargains on new and used hooded jumpers. You'll find wide selection from which to choose. To get started, go to eBay's home page and enter keywords, such as "red hooded jumper". You can then refine your search results, sorting by size, material, brand, and other limiting factors. For additional suggestions on how to find what you're looking for, visit eBay's Search Tips page. If you still can't find what you're looking for, eBay shops are another good resource for online shopping.
Before Bidding on an Item
Before bidding on a hooded jumper, there are a few steps you can take to ensure a positive, secure transaction. The first is to read the product description carefully, checking details like size, material, manufacturer, and the seller's return policy. Confirm that the sizing is UK, or that you've appropriately converted to UK sizing. See what the shipping costs and conditions are, and remember to keep them in mind when deciding how much to bid.
In addition, it may help to check the seller's feedback rating and read comments left by previous customers. Top-rated sellers have a consistent track record of providing the highest level of customer service.
Conclusion
Warm hooded jumpers are a valuable staple in a woman's wardrobe during cooler months. They can be layered over T-shirts and under coats, or worn in lieu of jackets. Not only do they keep the upper body warm; they also can keep the head and ears protected from cold, wind, rain, and snow, which makes them a highly practical garment. There are plenty of choices when shopping for a warm hooded jumper, so shoppers should consider their options and decide what is best for their needs.
Style factors include fit, length, neckline, closure types, and sleeves. When warmth is a priority, the more coverage the better. On the other hand, shoppers looking for a stylish top should also consider their body shape and what looks flattering on it, and what appeals to their personal sense of style. Material is also a big consideration when looking for warmth. Wool and fleece are very warm materials; acrylic and thick cotton blends are also good choices. Choosing a colour, print, or pattern is the next step, once a style and material have been selected. Finally, the last step is finding the right fit. Following these steps, women can find a comfortable, stylish hooded jumper to keep them warm.