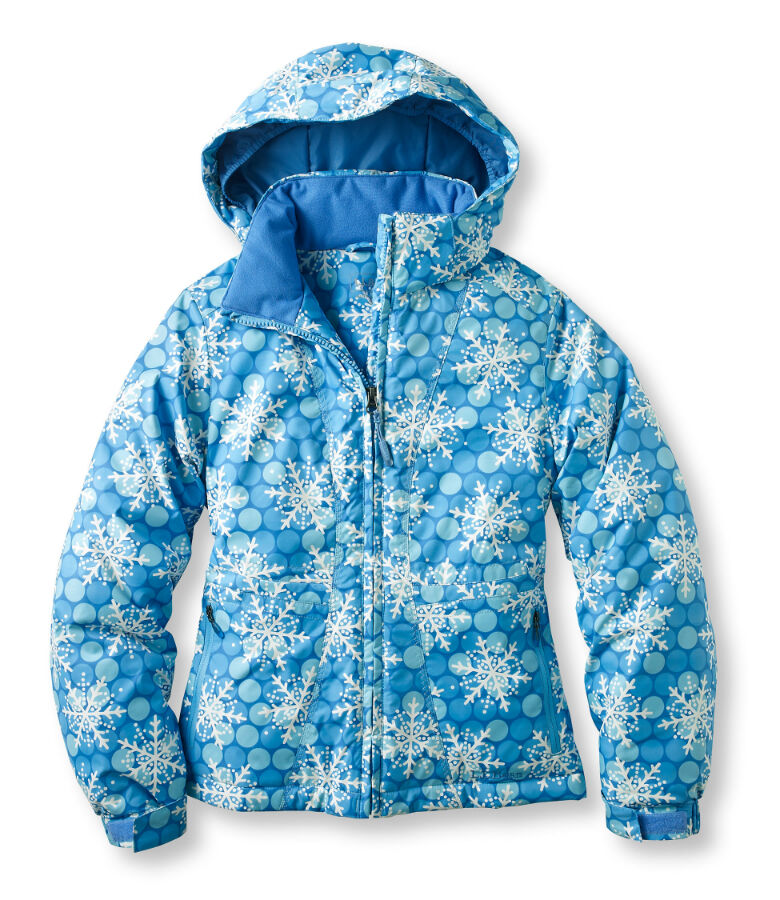 Many parents find themselves in the position of prioritising the comfort and safety of a child as the weather gets colder. Finding the right jacket that keeps a girl warm can be an important element of this process. One of the most popular jacket selections to help girls stay warm in the winter is the parka, sometimes referred to as an anorak. Parkas are a convenient and fashionable way for girls to stay warm in the colder months, and they come in a wide array of styles.
Of course, navigating such a diverse marketplace can be overwhelming for some consumers. As one looks for a parka, one must consider factors such as the type of parka and the material that it is made of. It is also beneficial to take into account features such as turtleneck zip and sealed armholes that might be part of a parka. Although parkas are available at mainstream retail stores, an online auction website such as eBay is a great resource for this article of clothing.
A Brief History of the Parka
The parka actually has its provenance in the world of the Inuits, who historically live in the Arctic region and needed to develop methods for staying warm in snow and ice conditions. The parka was originally developed as a knee-length garment with a hood, typically fur-lined and featuring a stuffed lining in the body of the jacket. Inuit parkas traditionally use hide and actual fur in their construction and are extremely durable and warm articles of clothing.
From this beginning, the parka has developed into a ubiquitous fashion item which comes in a much wider range of styles. Today's parkas come in an array of lengths and use diverse materials, including faux fur that mimics the real fur used in the original parkas.
Types of Warm Parkas for Girls
A wide range of parkas can be found in the market, from the plain and pragmatic to the lux and fashionable. A consumer can encounter different styles and accoutrements in the search for a girls' parka.
The Hooded Parka
The hooded parka is a lined and padded jacket that features a large hood which may have a fur lining or a fur trim. The body of a parka can have a padded design that may feature quilting or a down interior or a smooth exterior and a fur or fleece internal lining. Hooded parkas can run all the way down to a girl's lower thigh or end as high as the upper hip or natural waist.
The Waterproof Parka
Some parkas not only feature a lined design but can also be worn as waterproof shells or rain jackets. These types of waterproof parkas usually feature synthetic materials that block moisture and follow a long, slim silhouette not unlike a pullover. These parkas are often worn with a sweater underneath for additional warmth.
Materials used in Warm Parkas for Girls
Most parkas today feature faux fur and do not use the actual fur of any living creature. The faux fur can closely mimic the softness and warmth of real fur. Parkas may also feature fleece in the lining, a synthetic blend that mimics the tufted fleece of sheep. Fleece is a very soft material and has a high warmth factor.
The exteriors of parkas are typically canvas or a synthetic blend that is optimised to block moisture. These materials can have a matt look or a very shiny appearance, with shinier designs more prominent in padded or quilted parkas. Some parkas may be made with leather or faux leather exteriors.
Things to Look for in a Warm Parka for Girls
There are several details on a parka that can add to its ability to keep a girl warm. Parents looking for a warm parka for girls should keep an eye out for these essential details.
Turtleneck Zip
Many hooded parkas can have a turtleneck element that adds a secondary layer of protection to the neck and chest. This turtleneck piece is integrated as part of the front zipper, allowing girls to close or open it to their liking and as temperatures adjust.
Sealed Armholes
Some parkas can also have pinched endings on the sleeves that seal in warmth. These cinched ends are not so tight that they would discomfort a child, but just tight enough to keep the cold air from running up a sleeve.
Interior Sleeve Cuffs
An additional cuff element can also be found on some parkas inside the main sleeve. This extra cuff helps to trap warmth in the sleeve and can also offer a bit of chic detailing to a parka. These cuffs typically have a ribbed design that allows the arm and wrist comfort and movement.
Sizing a Warm Parka for Girls
An important part of the purchasing process when on the lookout for a warm parka is finding the right size for a child. A parka that is too small can restrict movement or leave some skin exposed to the cold, while an oversized parka might sag and gap, letting cold air in. To find the right size for a girl, a parent should begin by getting a girl's size measurements.
Measuring for Size
To measure a child for a jacket, a parent needs to measure her height, chest girth, and waist girth. To measure height, the child should stand straight in bare feet, and the adult should measure from the heels to the top of the head.
For chest girth, the tape should be placed under the arms and a measurement taken at the widest part of the chest. The waist girth should be measured at the natural waist just below the rib cage.
Cross-Referencing Measurements to Size
Once the measurements have been ascertained, they can be cross-referenced to sizes to assess which size works best for a girl. The following chart provides readers with a general guideline for jacket sizes for girls.
| Sizes | 4 | 5 | 6 | 7 | 8 | 9 | 10 | 11 | 12 |
| --- | --- | --- | --- | --- | --- | --- | --- | --- | --- |
| Height | 104 cm | 110 cm | 116 cm | 122 cm | 128 cm | 134 cm | 140 cm | 146 cm | 152 cm |
| Chest Girth | 55.5 cm | 56 cm | 58 cm | 60 cm | 62 cm | 65 cm | 68 cm | 73 cm | 78 cm |
| Waist Girth | 52 cm | 52 cm | 53 cm | 54 cm | 55 cm | 57 cm | 59 cm | 61 cm | 63 cm |
It is important for consumers to remember that the above chart provides an average and that sizing can change from manufacturer to manufacturer. When shopping for a parka, the adult should confirm the sizing standards of a brand with the vendor to ensure the best fit.
Shopping for a Warm Parka for Girls
When beginning a search for a parka, there are a few retail options a consumer can use. Local clothing shops have items on hand, but the selections can be limited and based on the trend of the moment. Warm parkas are not typically stocked in warmer months either, so consumers are not likely to find a wide range of choices in any time of the year other than winter. The online auction site, eBay, presents a much more comprehensive resource for parkas, no matter what the season.
Buying a Warm Parka for Girls on eBay
To find a parka on eBay, you can begin by running a search using the search bar that can be found at the top of any page on the site. If you want to get an overall idea of the types of parkas available through the website, run a search using a general term such as "girls parka". If you already have a style in mind, run a more specific search, such as "green fur-lined girls parka". Either method brings up a range of selections that you can look through in detail. The website also offers related search suggestions when you run a search, so use these to explore your options.
When buying an item on eBay, it is important that you take the time to get to know the sellers with whom you are considering doing business. You can do this by reviewing the sellers' past auctions and reading the feedback they have received from other consumers. By vetting your sellers, you can help ensure that you find the exact item you want in the right size.
Conclusion
Buying a warm parka for a girl can be on the top of a parent's to-do list for the winter. While navigating the marketplace can seem like a daunting task, it can actually be quite simple when approached in the right way. By using this guide to settle on a parka style and select the added details needed in a parka, such as a zip turtleneck or cinched sleeve, a parent or adult can find a jacket that ideally suits their child's needs. Adults can also use the size chart to ensure that they find the right size of parka. With the right information, a parent can turn to eBay to find the parka of his or her choice. Parents can leverage the wide-ranging catalogue of parkas on eBay by running a search and then evaluating the sellers on the website. With eBay's many user-friendly functionalities, a parents can quickly and easily find just the right kind of warm parka to keep a girl warm through the winter.